A bottle of Bordeaux or Cabernet Sauvignon. Gouda Cheese. Vintage books with weathered spines and yellowed-pages. A towering Redwood tree. Fall leaves in shades of honey and burnt sienna. Each of these are universally recognized as being better with age and each possess a beauty all their own. I can't help but wonder why it is so easy to see the value and beauty in our surroundings, but so difficult to embrace this "age" within ourselves.
While editing photos from our trip to California, one photo in particular had me staring at the computer far longer than was necessary. In this photo, I am standing with one of my nephews and we are smiling at the camera. And it hit me. I just looked...tired; the wrinkles around my eyes were suddenly more apparent than I remembered and seeing this blown up on my computer screen made my heart sink a little. I didn't just look tired, I looked old. It's not so much the physical changes that are most unnerving; it's what these changes suggest--proof that this body of mine is temporary.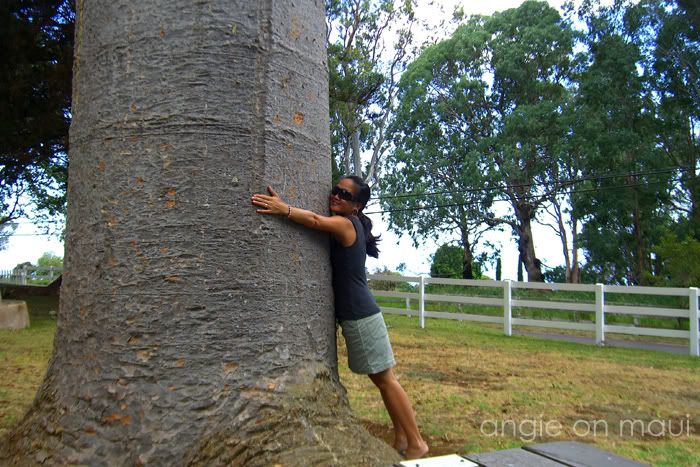 Sometimes I catch myself obsessing about the telltale signs of aging, or how this year "I am going to be (insert age here)", or allowing myself to be seduced by tabloid magazines and celebrities in their forties who don't look a day over twenty. And sometimes I make the mistake of reminiscing about my youth to the point of crafting a list of woulda, coulda, shoulda's. And honestly, this is such a waste of time; precious time in my temporary life that could be better spent doing something more productive. Like LIVING.
I know I am getting older. I'm actually more aware of my age than ever; the creaking bones, the rogue gray hairs, the slowing metabolism and the wrinkles...these are all constant reminders. And for the most part, I am okay with it, because each of these are also representative of a life I've lived. The creaking bones? They've held me up through years of snowboarding, wakeboarding, running and 15 years of jazz, tap and ballet (that's right...I'm not a complete tomboy). The gray hairs? Okay, these I can do without, but for now, it is something that hair-color-in-a-box will fix. A slower metabolism means a genuine committment to staying active and fit (I have amazing parents who set a fine example), and the wrinkles? I like the idea that the wrinkles around my eyes are either laugh lines or the result of smiling too much. Because I do laugh, and I do smile, every single day.
So while I may not be fine wine or aged cheese or a vintage treasure, I'm living a rich life filled with family, relationships, experience, emotions and Love. And if wrinkles and gray hair are the price I pay for these gifts, well, then I say Bring It.