Happy Aloha Friday! Phil & I have been so busy with the non-stop flurry of wedding-related events, we've hardly noticed that the weekend is already here. We're enjoying family time, visits to our old stomping grounds and hitting up some of our favorite restaurants and eateries, one by one. And despite this trip not necessarily qualifying as a "vacation" so-to-speak, our days are filled with food, family and fun...what's not to like? :)
* * *
I hope you're all enjoying hearing from some of my favorite blog-friends! To wrap up the week's guest bloggers, I invited Katie from Love is Everywhere to drop in and say hello. Katie's blog is one of the first blogs I started reading regularly just over a year ago; I was instantly charmed by her friendly, youthful and playful spirit - she oozes happiness. What I admire most about Katie is her endless search for positivity and Love in every facet of life...the world needs more people like her in it. :)
* * *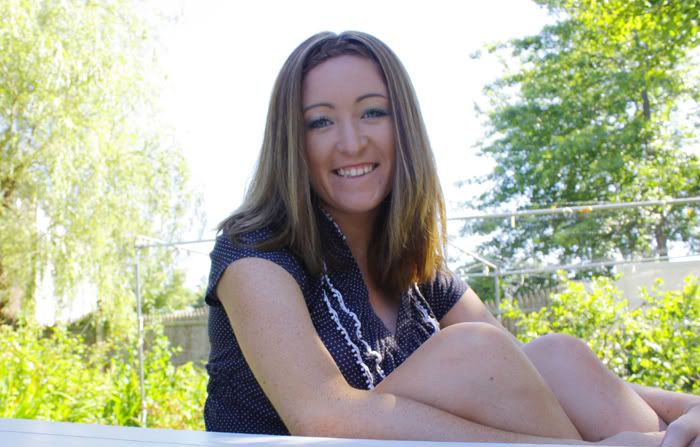 What makes a strong and confident woman?
One that feels comfortable in their skin. You can always tell when you see a woman standing up straight and her eyes aren't at the ground. That's what I consider to be key when it comes to confidence. A woman that has gone through so much in life, but she never complains. Instead, she spends her days figuring out how she can use her experiences to help others. That's strength in my eyes.
What was the best piece of advice you've been given?
There was a close friend of mine back in High School who I was inseparable with. She had this glow about her, that no matter who she talked to she left them smiling. It took time, but I finally realized what she did to make others happy. She always paid sweet compliments to them. Whether it was teachers, friends, strangers, or someone working at a store we were browsing around. Whatever she spoke to them left them at peace, smiling and feeling good about themselves. I remember one day talking to her about it. She told me 'Katie, people really love compliments.' I soon began to follow in her footsteps. To this day I pay at least 2 compliments a day to those around me. It's a great feeling walking away from them, looking back and seeing a big smile on their face!
What (or who) inspires you?
Photographs inspire me. Whether they are my own that I take or others. Sometimes, we miss the beauty around us but a photograph captures it all. You find yourself staring at a photograph long enough, something will stand out that will make you tilt your head and smile. Photographs brighten our lives, just by displaying them in a room or on your computer screen. They capture memories, which we all agree is one of the most valuable and delicate parts of life.
Do you have a favorite quote that you live by?
"Let us always meet each other with smile, for the smile is the beginning of love." This is quote by the one and only Mother Theresa. It's one of my favorites and of course it's quite easy for all to understand. Each day I live by this quote. Each day I spread this quote through my own actions.
Who is your heroine and why?
My Memere has always been my hero. She passed away when I was 13 from Lung Cancer. It definitely was a hard time in my life as well all of those around me as she was the one who held our entire family together. She was a 4'10" tiny little Frenchwoman. In one's mind they would think weak and petite. Petite she was, but stronger than any woman I've ever met. She had 7 children, all with different personalities and a sweet husband that struggled with alcohol. She managed to raise all these children on top of showing what love is for all of her 15+ grandchildren. She believed in never giving up on anyone, especially family. She instilled in all of us that you forgive those that may have hurt you. I learned from her that you always give hugs when you arrive and hug when you leave. She has not physically been around these last 14 years of my life, but I feel she's with me every moment of every day. All of the advice she gave me as a child, has stayed with me.
* * *
If you're not already reading along on Katie's blog, swing by, say hello and take a peek at some of her regular features on that beautiful, four-letter word: LOVE.
Follow her on Twitter here. Check out her Etsy shop here. And "Like" her page on Facebook, here.