I've been cleaning up my photo archives from the last month, backing-up my back up (learn from my mistake, people!) and while sifting through these images, I had another one of those moments where I am just happy and thankful for the good things in my life.
Life gets busy and it can be both demanding and difficult at times, but I am grateful for the moments we are able to capture on camera; little snapshots of our life at play that serve as great reminders to relish in simplicity: the good in the mundane.
Today, I am happy and thankful for our Maui friends; the people in our life who keep us laughing and smiling and who share in my love for hugs ('cause hugs are good). Combine these people with a night of great food (Flatbread Pizza), and good times? It's a sure thing.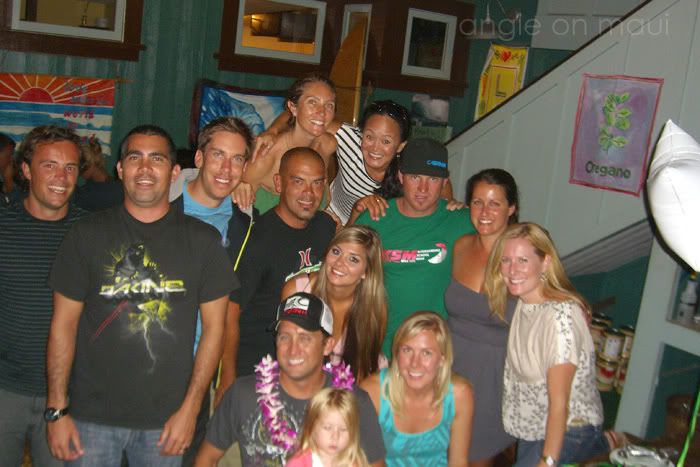 I am happy and thankful for my husband, who is a trouper when it comes to my incessant picture taking. One can never have too many photos with the love of their life, no? Even when I am having a really bad, throw-your-hair-in-a-ponytail kind of day.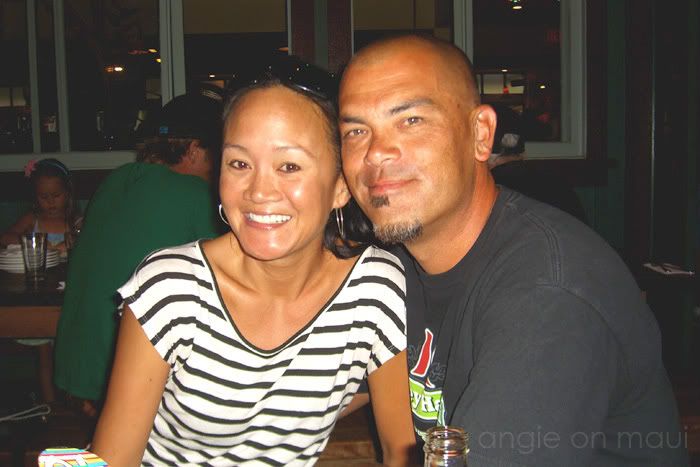 I am happy and thankful for random things like this little starfish that graces one of the shelves in our home. So tiny, so petite, and so perfect in His creation.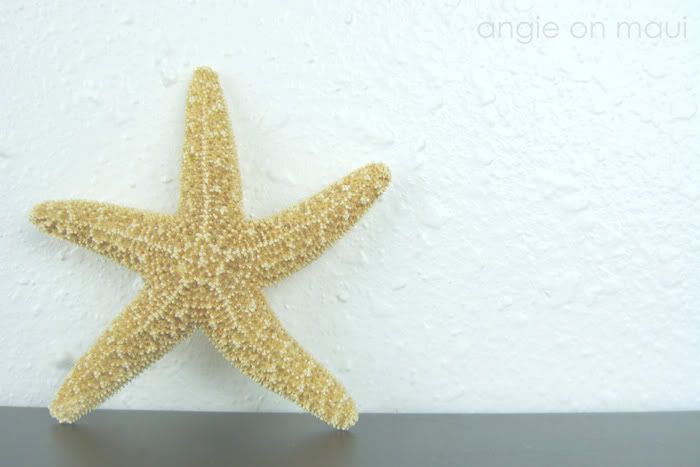 I am happy and thankful for my in-home art studio. A spare bedroom that quickly became my space, with no argument from The Hubs. And despite my underlying urge to live a clutter-free lifestyle, he puts up with my mess, because even aspiring artists can be messy...accidentally on purpose. :)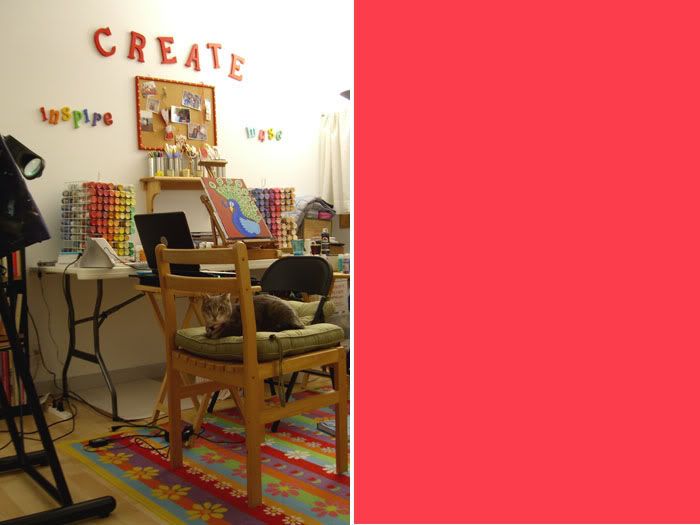 I am happy and thankful that we live on an island, surrounded by the magic of the big, blue sea. We went snorkeling recently - a great escape from everyday life. To swim with the fishies and immerse yourself in the world below takes awesome to a whole new level. But I get cold easily, so the wetsuit is a must. :)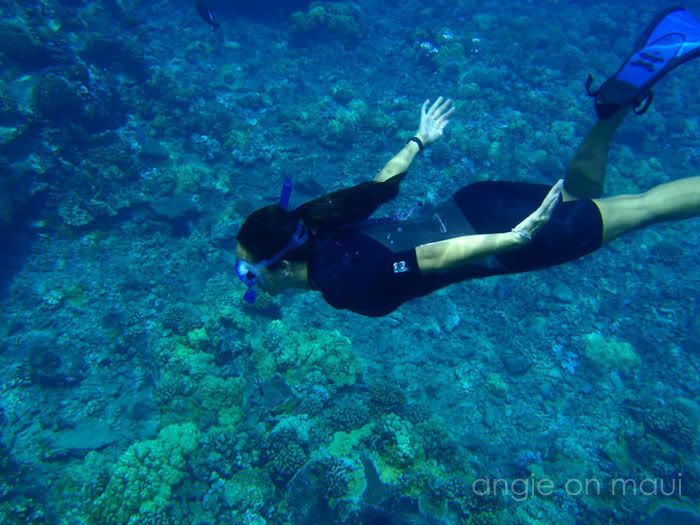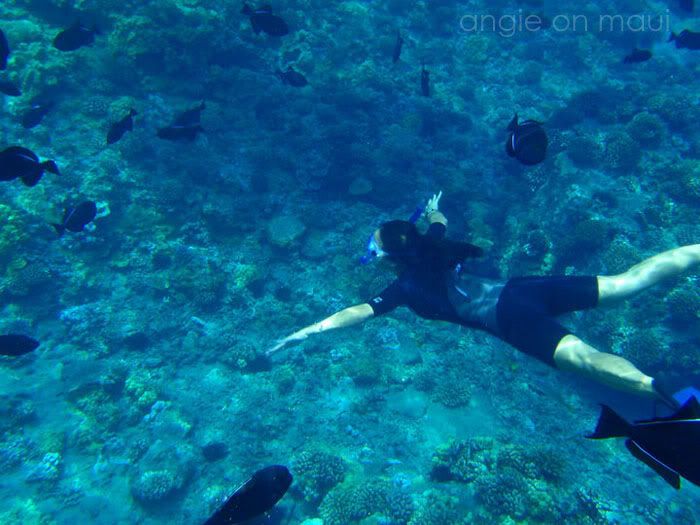 I am happy and thankful for the ability to watch a sunset on any given day of the year. And we watch a lot of them.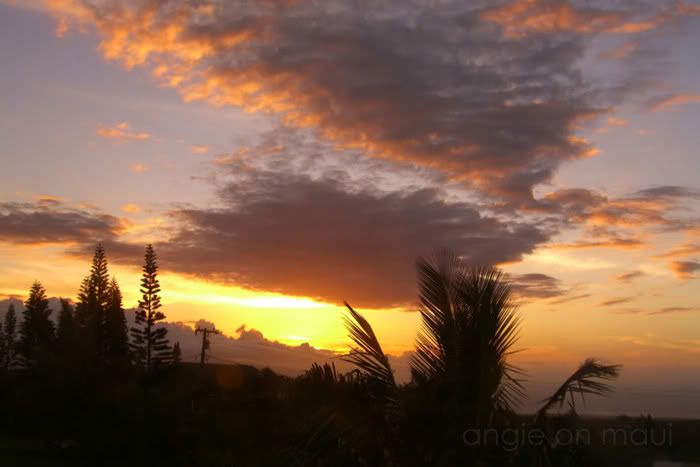 And I am happy and thankful for this girl: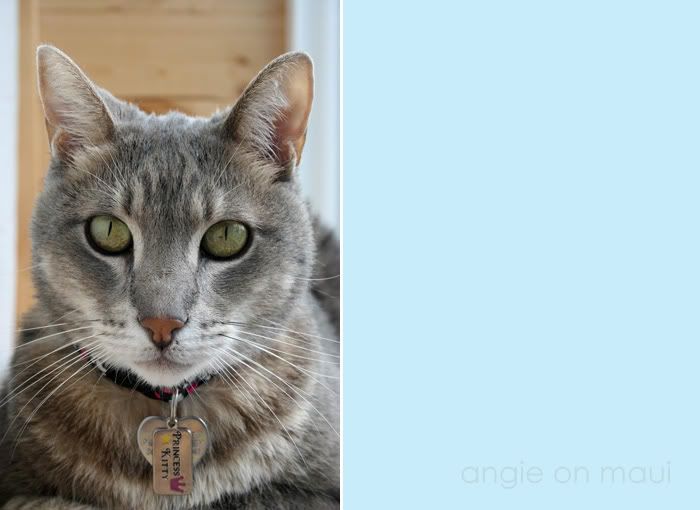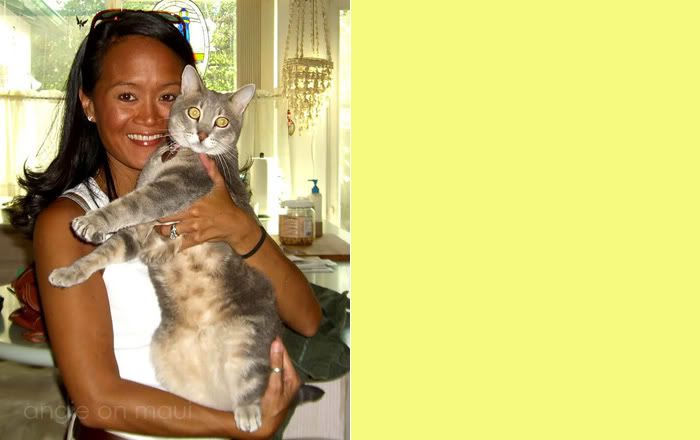 She is my fat girl with fur, always ready to lay on my chest or curl up in my lap, and go-to-town making biscuits. Love that.
Life is good and we have plenty to be thankful for.