Phil's siblings left on Monday afternoon; after a week of the familiar go-do-see pattern that accompanies visitors to our home, our days are suddenly quieter, our schedules less hectic and our free time is once again filled with our respective activities of choice. But in this aftermath window-of-quiet (until the next round of visitors), I am reminded just how much family matters. And I miss them.
Whenever we have visitors - whether family or friends - we are always so caught up in activities; the driving, the sight-seeing, the dining out...and while each of these are worthy of their own "been there, done that" story, the most memorable of all are the moments spent sitting around and just talking. The act of exchanging stories and laughter and hugs...these are the moments in life that I am most thankful for.
Most of their visit was spent outdoors and in the sunshine, our skin sun-kissed and bronze and the soles of our feet weathered and exfoliated from the constant friction of wet sand. We were more than happy to give them a taste of our lifestyle: the beach life.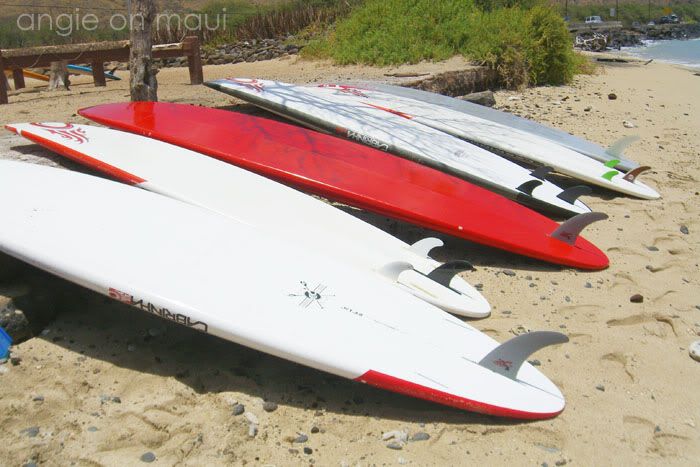 On Saturday, we took them to a beach on the West Side, set up the tent and the BBQ and took them stand-up paddling. This beach is gorgeous, with it's landscape of fallen trees and large roots that have been worn smooth from years of pounding waves on the shore.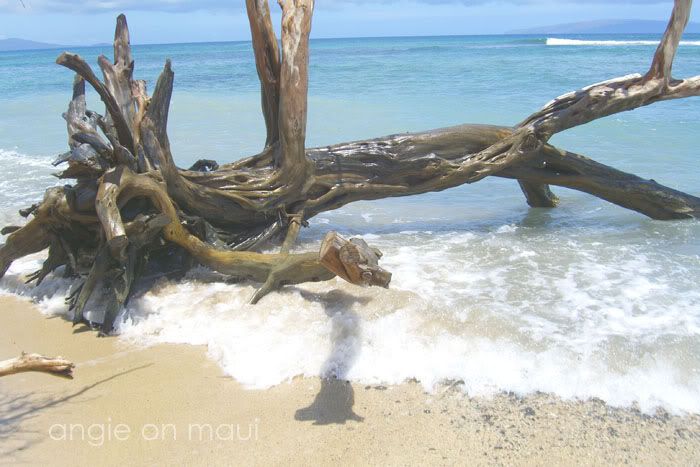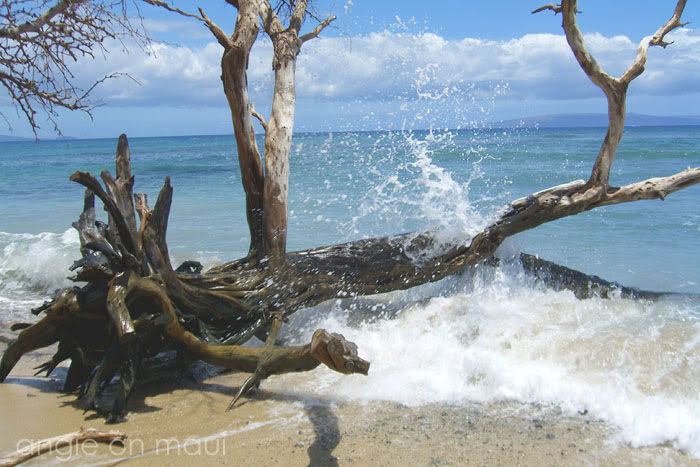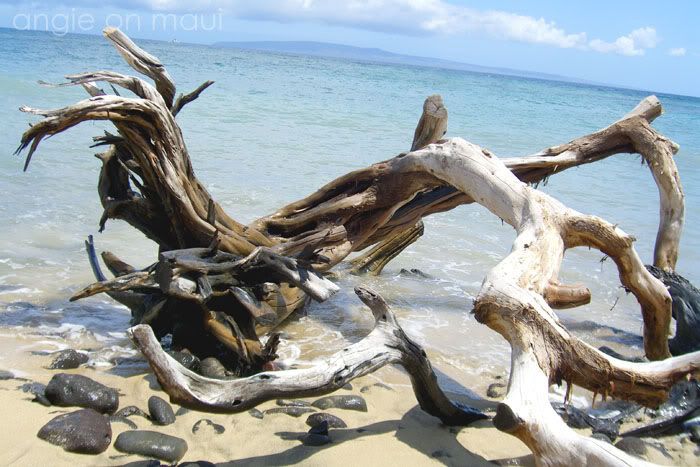 It's a wonderful place to be...even the garbage cans are happy here :).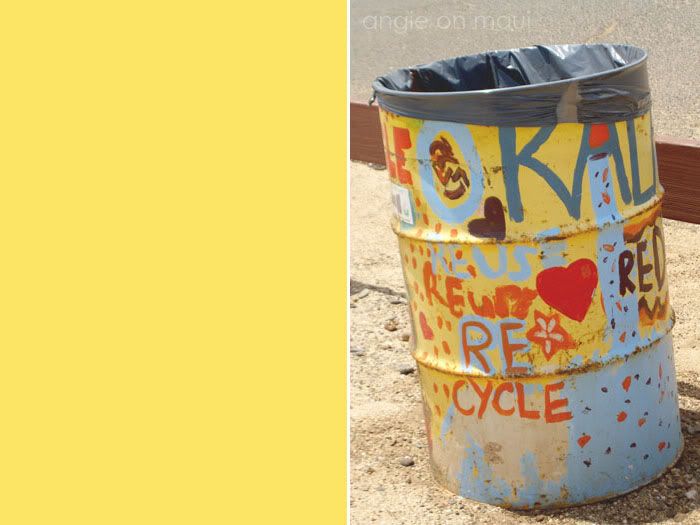 I will never grow tired of our life out here. The sun, the sand, the surf; I am always in awe of His creation. And I love that we are able to share a piece of our lifestyle with our families. There is always a slight sense of satisfaction when we see that visible "click"...when they fully understand and comprehend exactly why we packed up our bags to move here.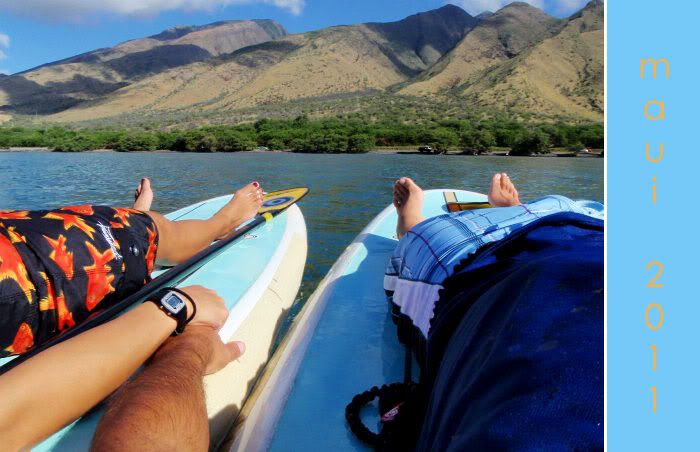 I say this often, but it never loses its meaning: Life is good and we are blessed.