...are but a few of the hilights from this weekend.
On Saturday night, Phil and I invited our friends out with us on a group-date to a Supper Club on the South Side; Phil and I frequented this spot last September for the very same musical guests they had playing again on Saturday night: Paula Fuga and Mike Love.
Our evening began at the bar with pre-dinner cocktails served in tall martini glasses for the girls and tumblers jingling with ice for the boys. When our table was ready, we moved into the dining room where conversation, laughter and excessive picture-taking preceeded our 4-course dinner.
[My gorgeous girlfriends]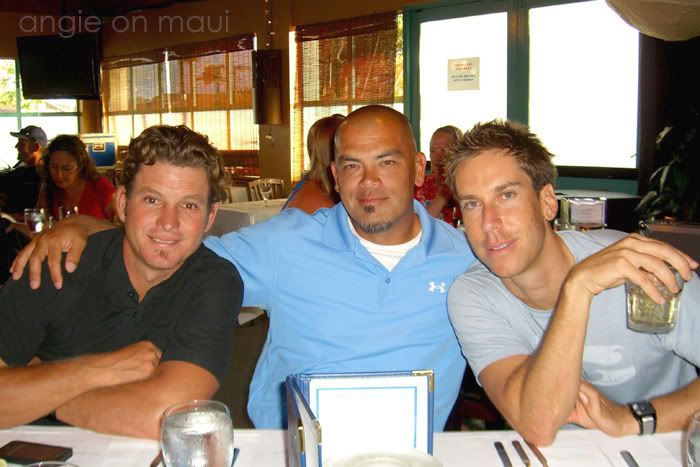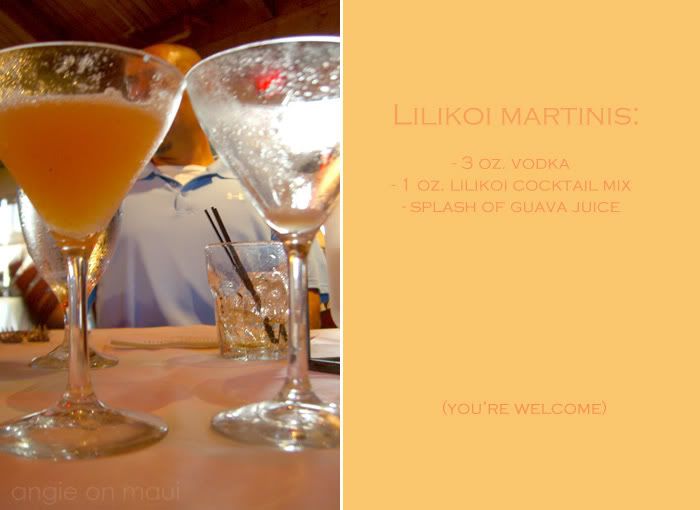 As I am sure that many of my blogging friends can attest, any husband married to a blogger understands the need to photograph everything - including food - especially when you are in a restaurant, because it is a crime if you fail to document the delightful presentation. Am I right? And this is when it gets kind of embarrassing...that questionable moment when real-life friends who don't know that I blog, question and then subsequently tease me for taking photos of my food ("you swear like you've never seen a Caesar Salad before!", courtesy of our friend Nick. Smartass.).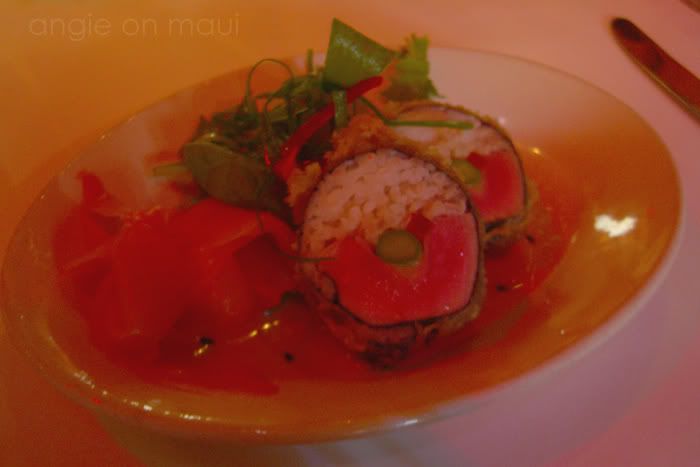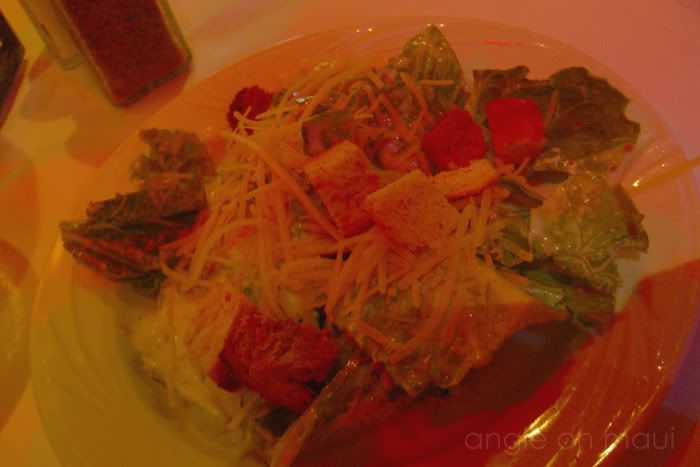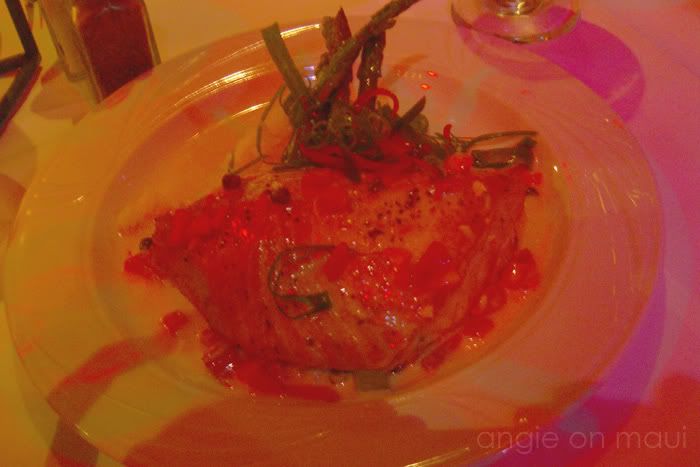 I take my photos anyway, smile sweetly and laugh along although I am slightly embarrassed, because I am "that" girl. But then I quickly recover when my AWESOME husband takes the camera from me and supports my mission (because we're a team, like that), taking photos of the food on his own plate. Love him.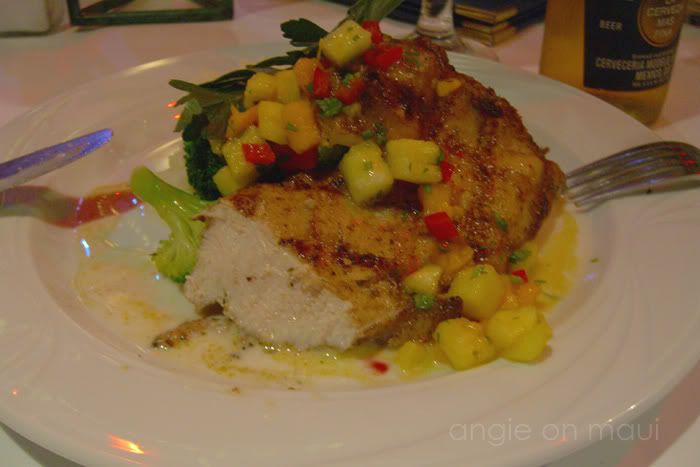 He was already one bite in, but still...effort. :)
After dinner, the show started and Mike Love took the stage, opening for Paula. Did I mention that we had front-row seats? Best seats in the house (ask and you shall receive)! In September's post, I wrote about Mike's demeanor and alluded to my fascination for his quiet, artsy way. I don't know what it is about him, because physically, he is so not my type...but watching him sing, feeling the soul in his music and bearing witness to the passion in his voice, this fascination is a borderline crush! Paula joined Mike on stage shortly thereafter and as always, she did not disappoint: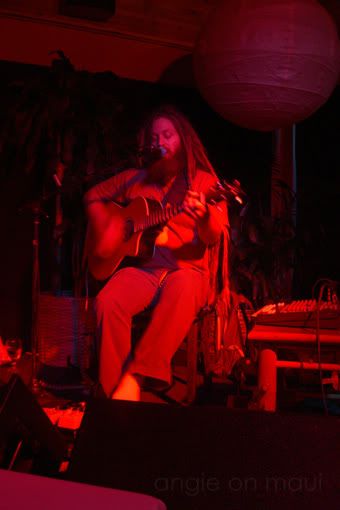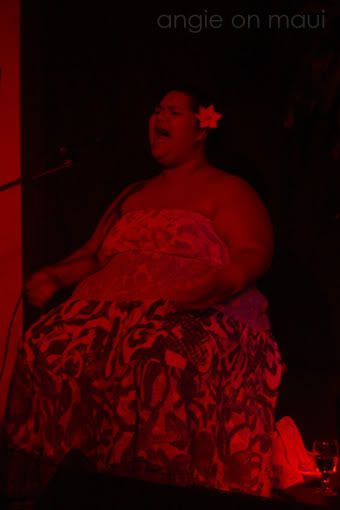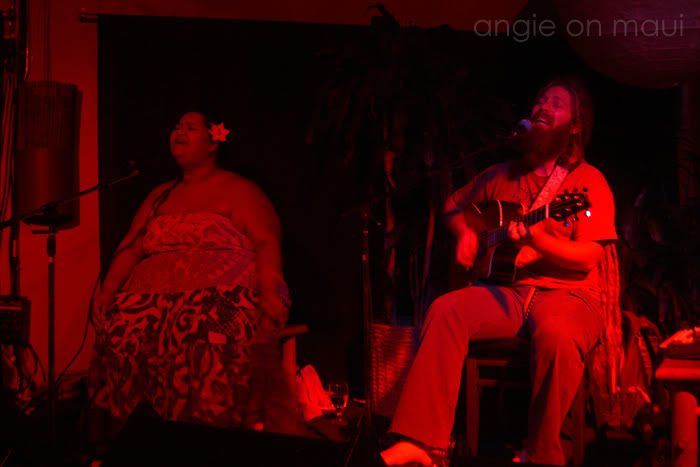 And later that evening, when the show was over, the lights came on and patrons slowly filed out of the dining room, Phil proved his awesomeness for the second time that evening, purchasing Mike Love's CD (because he knows how important it is to support the starving artist in each of us!) and snapping photos while I got Mike to sign it.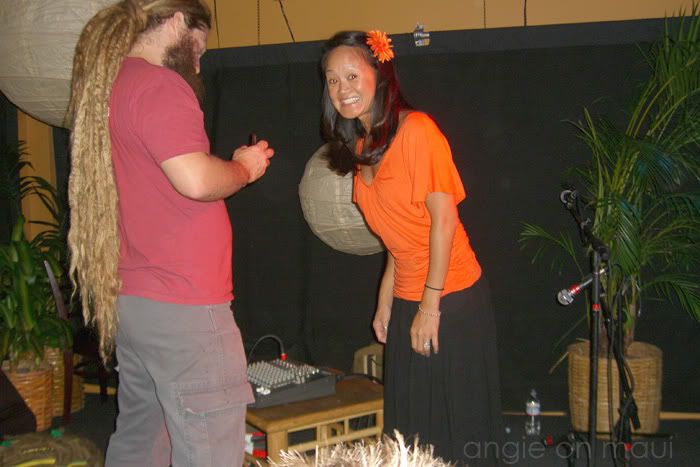 Yes, I am a grown woman...aint no shame in my game. :)

Knowing he was being photographed, Mike threw his arm around me, turned to the camera and threw a shaka in for good measure. I am so easily pleased...and I have the best husband ever! :)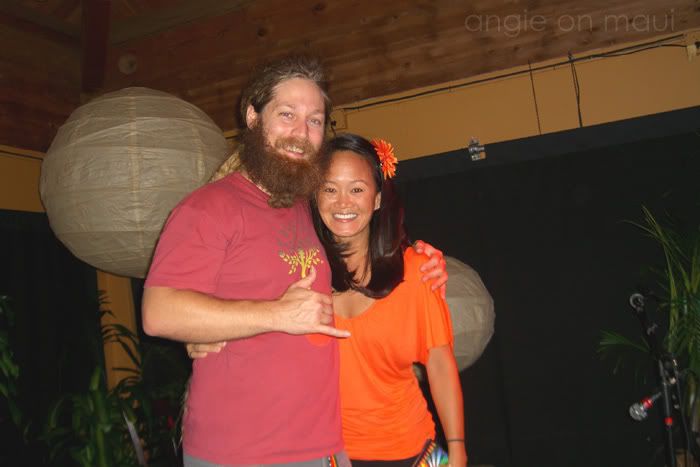 * * *
An evening spent with friends isn't complete without parking lot photos to end the night: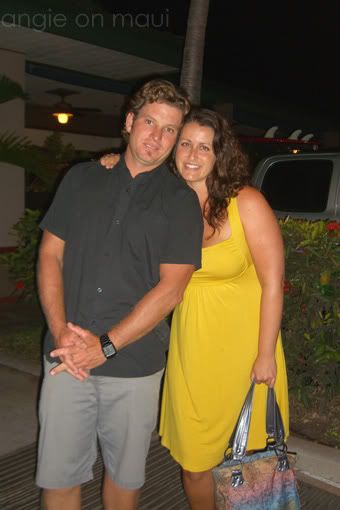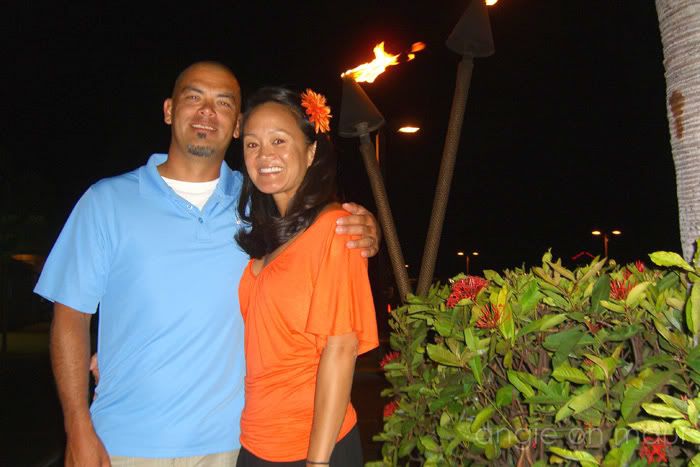 Food. Friends. Front-Row Seats. Life is good!
Love you, Phil.