Some days, I feel flustered and short on time; there aren't enough hours in the day for work, play, errands, obligations...Life. At the heels of this realization, I am quickly reminded of my youth, when eager anticipation of a slumber party or a day at the amusement park taught me patience and it felt as though time stood still and the days couldn't pass soon enough. But as I've grown older, I am finding myself wishing there were more hours in the day or that at the very least, I can simply press the proverbial "pause" button, slow down and just BE.
It goes without saying that I know we've got it easy, Phil and I. We live on an island where life does move along at a much slower pace. We don't have children, so for the most part, our time is ours (hats off to those of you who DO have families and are still able to achieve a healthy sense of balance). But despite not having to manage the responsibilites and obligations required of parents, still, there are days when time seems scarce in the life that I live. And it's all relative, right?
So because I have yet to convice Phil that we deserve to jet off on a vacation every month, I have grown to love solo-dates with myself, where I can disconnect and escape, if only momentarily.
There is a little place here on Maui I like to visit; it offers everything you need for an afternoon of peace and tranquility and always leaves you feeling a little bit closer to Zen. Tucked under canopies of greenery, The Sacred Garden is a healing sanctuary nestled in the hills near the Maliko Gulch. If you ever come to visit, bring your camera and a full bottle of BUG BLOCK, because you will need it. During my first visit here, I was the main course for mosquitos and left an itchy, welty, unhappy mess.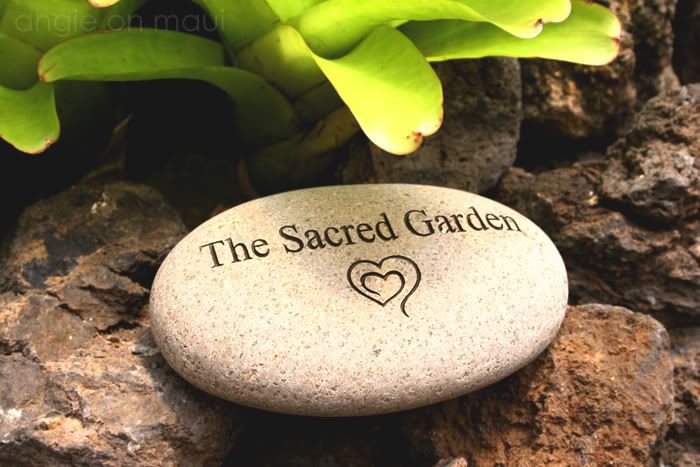 Everything about this place just oozes rest, relaxation and renewal. The few times that I've been, I was lucky to be one of only a few visitors, so it felt as though the place was all mine; it was all I could do not to roll out the yoga mat I keep in the trunk of my car and start downward-dogging it right there in the midst of orchids and other native plants and flowers.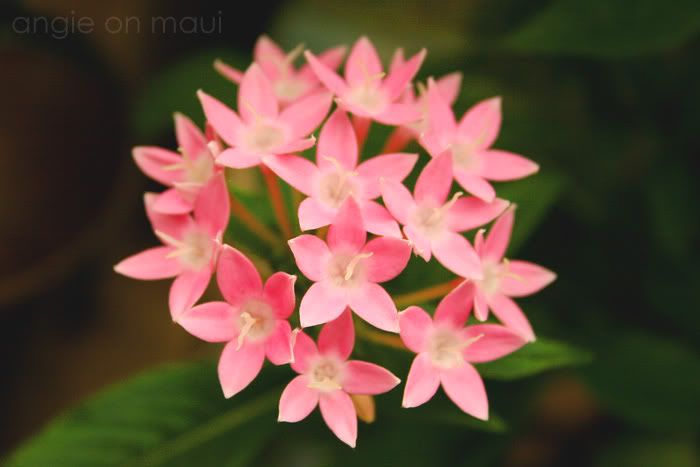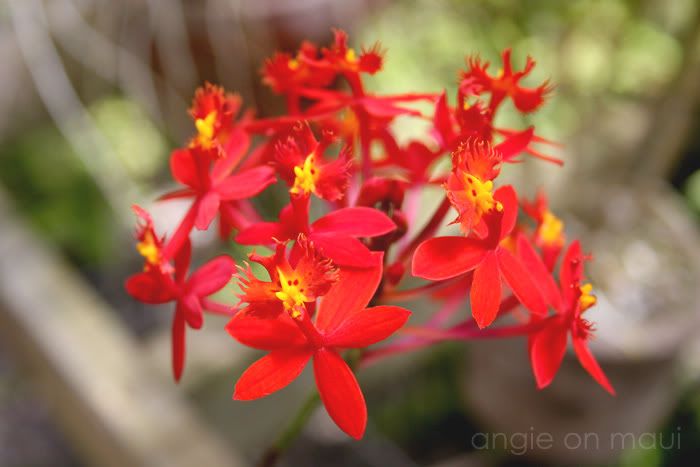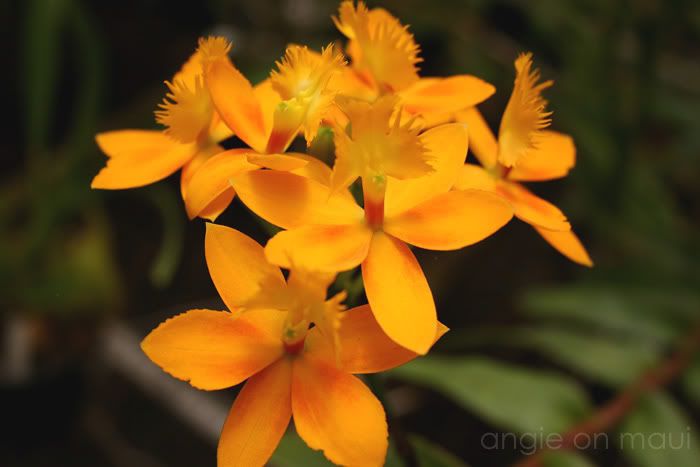 There are two labyrinths on the property, and although I've only walked them once, I still feel the need to leave things just a little better than I found them; I pick up fallen leaves or debris that scatter the labyrinth and then step back to admire my work: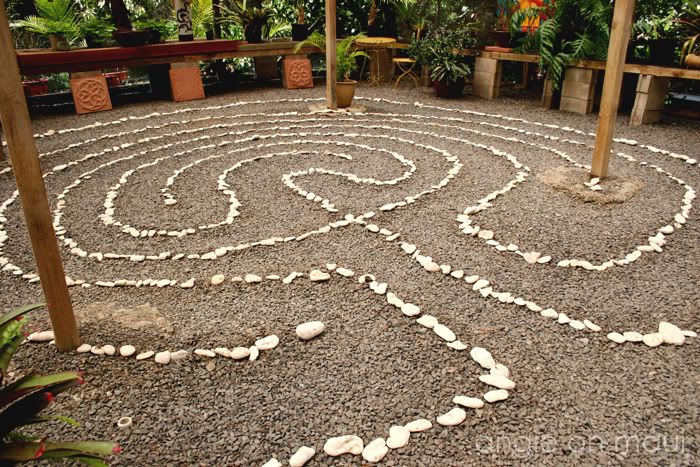 And at the edge of one of the labyrinths, there is a sitting area where you presumably rest with your thoughts, post-walk. On the tattered cushion of the bench, lies a community journal, which I absolutely and positively love (and you'd better believe I left some Living Aloha thoughts!):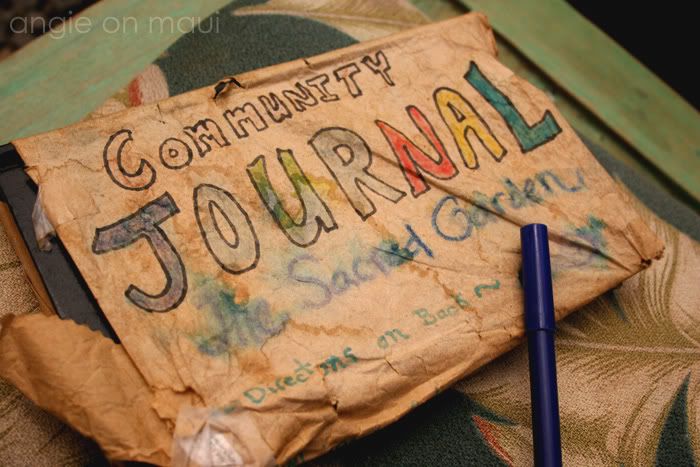 I walk the property, snapping photos of anything and everything that jumps out at me at any given moment: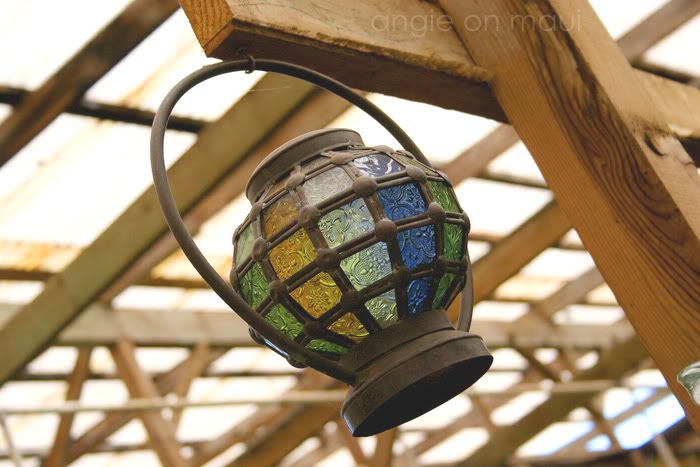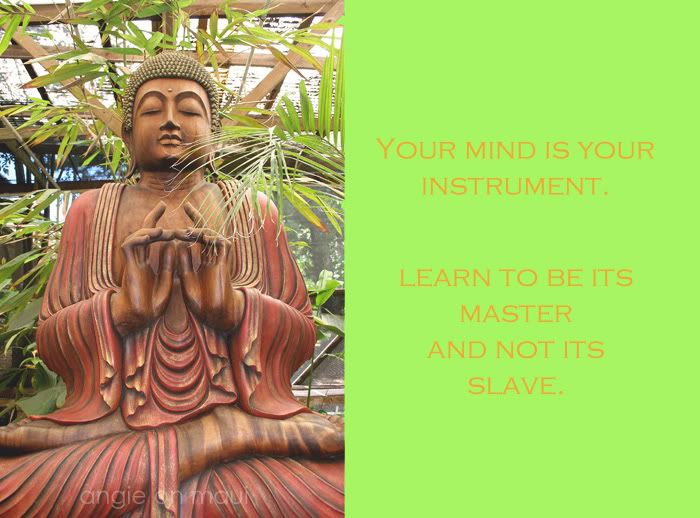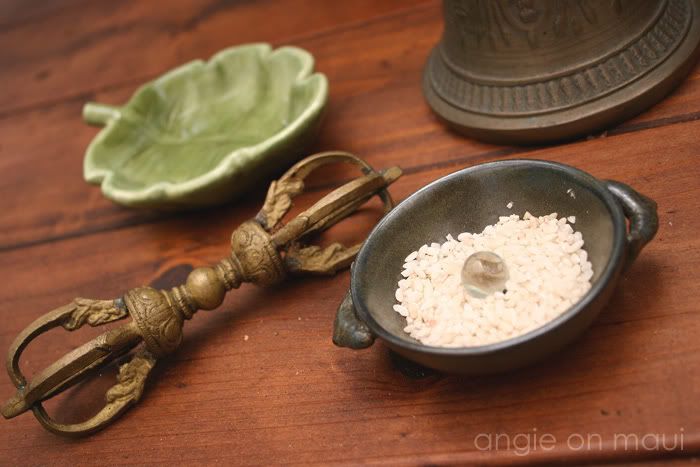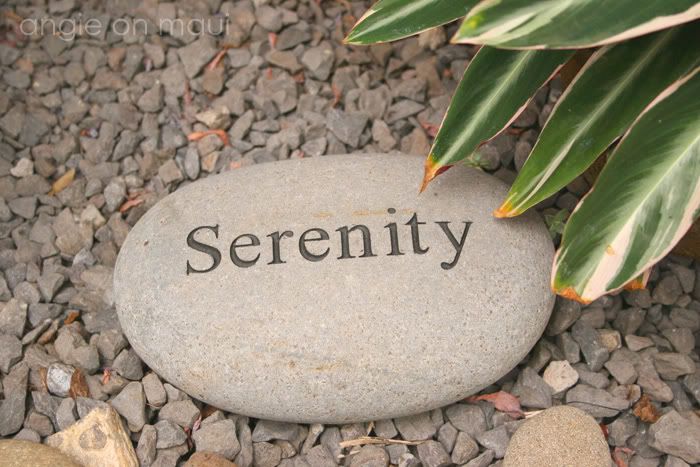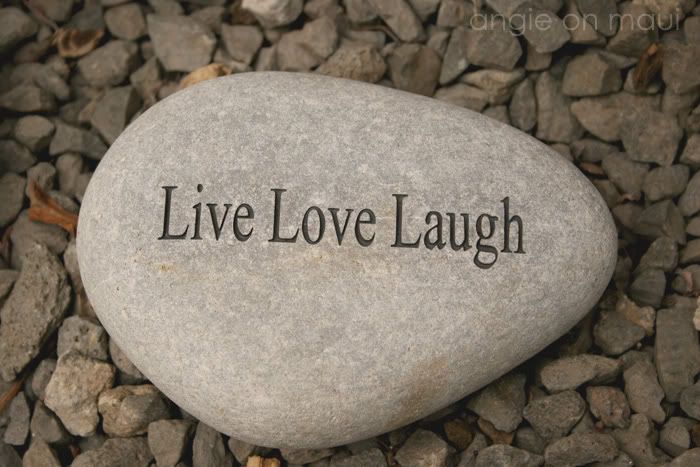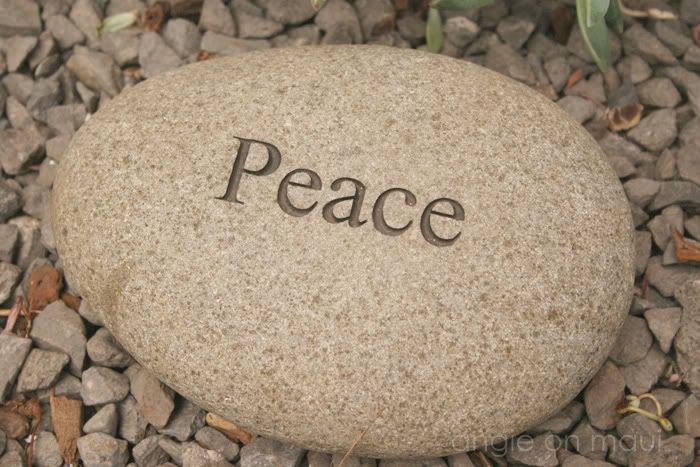 I talk to the little goldfish that swim in deep, pottery urns: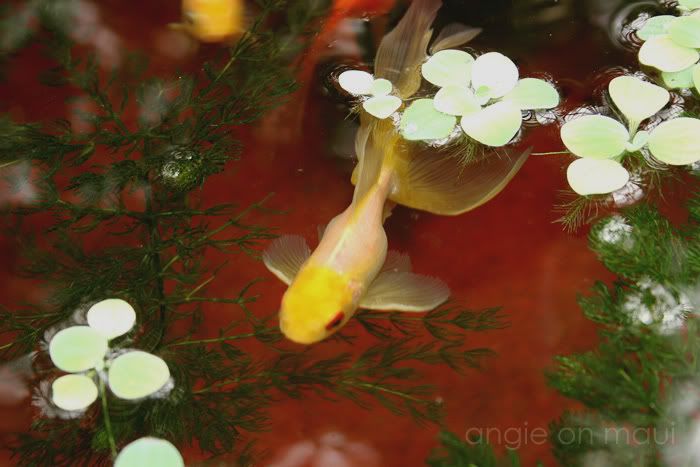 And my heart quickens when I find a photo op that leads me to believe that I might just have some potential with this camera of mine: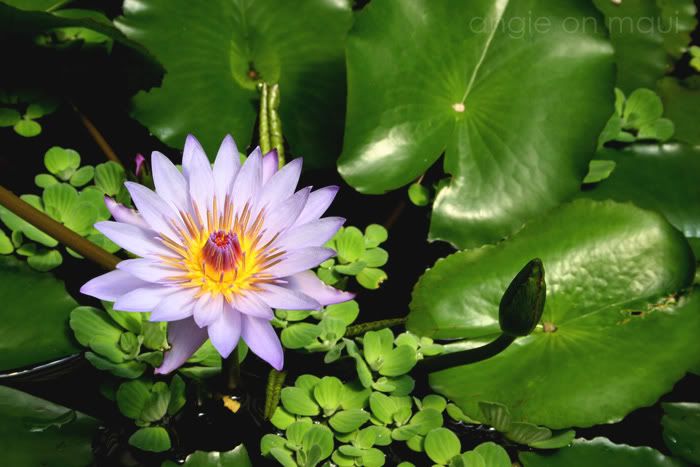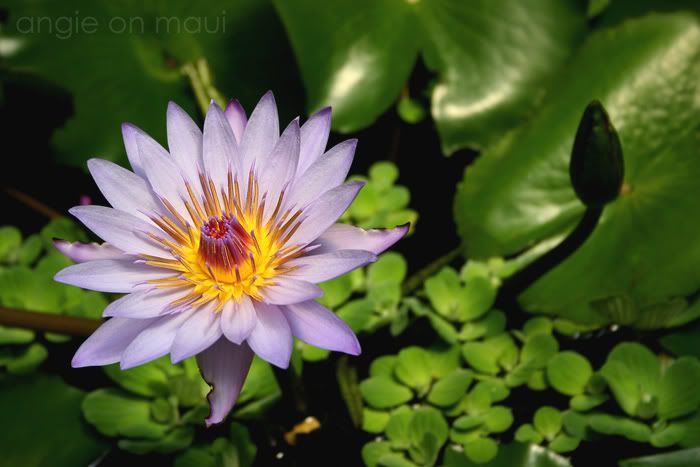 Spending time in this sacred space is enough to rejuvinate the spirit and leave me feeling happier than before I arrived. I walk quietly, I sip the herbal tea they provide free-of-charge from a tiny dixie cup, I take photos, and I just relish and enjoy the silence and solitude.
And when it it feels right to go, I pass through their on-site shop and I cannot resist purchasing a bag of affirmation stones: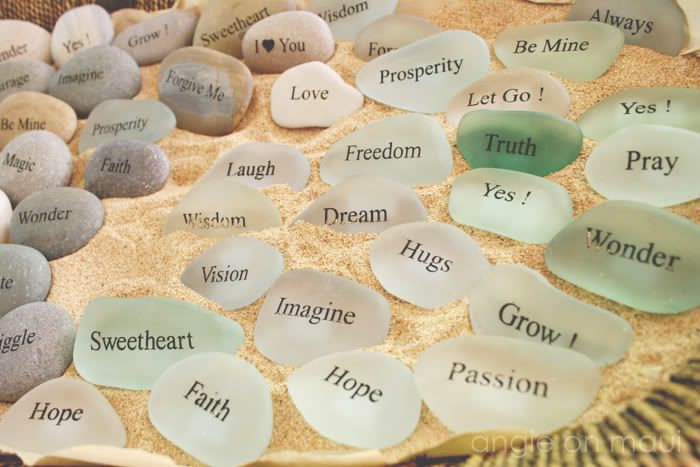 And because I am feeling boneless and relaxed, it does not phase me one bit when I arrive home, show my husband my purchase and he asks me: "You spent THIRTY DOLLARS on a bag of rocks?"
Oh, ye of little vision. Rocks, yes, but they're MAGIC ROCKS!
* * *
Savor Solitude, friends. If you don't have an afternoon to devote to YOU, take five, ten, fifteen minutes and just do something for you.
Escape.
Breathe.
Enjoy the silence.