With my parents visiting last week, our days were filled with the metronome pattern of go, do, see, eat, drink, buy. It was wonderful to have them in town and waking to unfamiliar sounds throughout our home; my stepdad's voice in the kitchen, up early and chatting with Phil, the sound of my Momma's voice in the other room, speaking softly to Grace, who wandered curiously from room to room, knowing that things had deviated from the norm. It was a week of time well-spent: leisurely days in the sunshine, hours of laughter, meals infused with thoughtful conversation. And many tears, because I am my mother's daughter. And just like her, I am sensitive and emotional; the apple doesn't fall far from the tree. I see so much of myself in her. And I love this.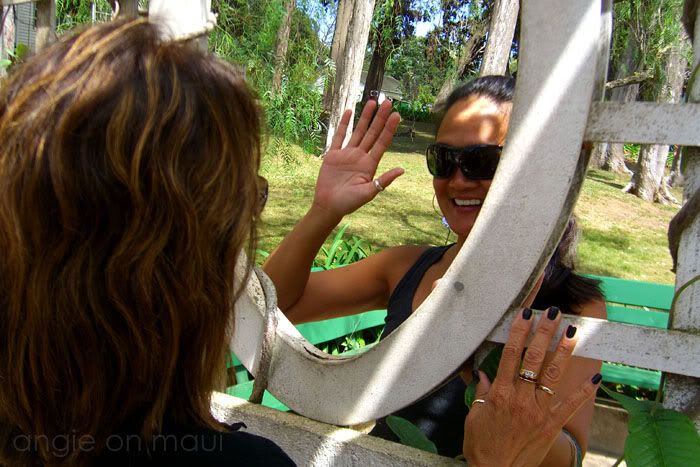 Like mother, like daughter. Unable to resist lattice that resembles a mirror.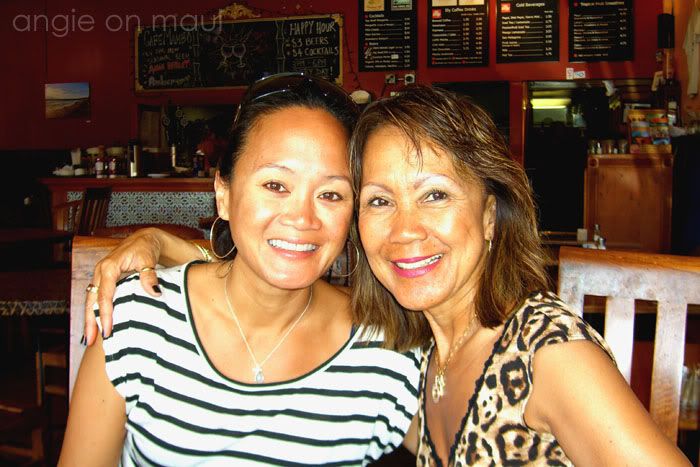 When you live apart from family and visits are few and far between, you learn to maximize your time together, grasping these precious moments with both hands and living, fully. Everything else falls to the wayside, because all you want to do is absorb every possible moment with these beautiful souls who have not only helped to mold you into the person you are today, but whose company brings you a sense of love, harmony...and home.
Each visit with my parents becomes increasingly difficult as I grow older; that precise moment of goodbye, when we exchange hugs and kisses is painful, and the silence that follows in its wake is like a knife to the heart. It has been a handful of days since my parents left for Oahu to visit extended family, and almost a full two days since they returned to their home in California. I've been a mess since then, my throat tightening at the sight of every visual reminder of their brief stay with us; the remainder of the loaf of taro bread my stepdad purchased, still sitting in our refrigerator. The cork to the Moet & Chandon champagne that we drank to toast our joint anniversary celebrations. Even the waste-basket that I emptied from the spare bedroom this afternoon...all these little pieces of evidence from the last week or so that are like a punch in the gut when I see them. Distance is hard.
The Hubs and I, we're getting back to the state of us. It's been a slow process, but the house is nearly back to its normal state, we're enjoying home-cooked meals again (eating out is good and a nice change of pace, but nothing tastes better than a meal made with your own two hands, in your own pots and pans) and in the evenings, in lieu of buoyant laughter--loud enough to wake neighbors--and a clock reading hours past our normal bedtime, we've found our rhythm again in quiet conversation and familiar routine. And life is good.
I miss my family terribly; although it is difficult to spend quality time with loved ones only to have to say goodbye too soon, I still thank God for my family and the opportunity to spend time together, regardless.
Family is everything.
* * *
Thank you for everything, Momma and Bill. We miss you and love you and look forward to seeing you again soon! xoxo.