Recently, while driving out of the parking lot after spending a morning at the DMV (fun times), I came to a stop when I spied a tiny, dark mound of feathers moving erratically on the concrete in front of my car. Having no shame, I flicked on my hazard-lights, held up traffic (yes, I was that girl) and got out to find a baby bird wobbling helplessly on the hot pavement. I grabbed the latest issue of Runners World magazine from my passengers seat, scooped him up (I don't know why I always assume male) in between pages 27 and 28, and deposited him on the grass. And I did all this while the Momma and Poppa birds squawked incessantly, dive-bombing me from their perch on the tree above, straight out of Hitchcock's The Birds. Of course I had to take pictures, while nervously anticipating the sting of tiny talons on my scalp. Funny, yes, but it was actually kind of scary.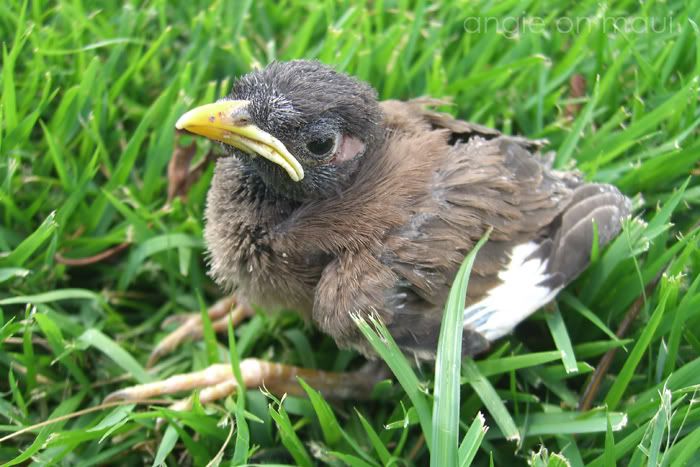 He's cute, no?
What I found really interesting about this chance encounter was not the momentary narcissistic satisfaction I felt that I had quite possibly saved this little guy's life, but that he had absolutely no fear of me. He looked up at me with his big, dark eyes, didn't flinch when I scooped him up, and stared at me--as if listening intently to my soothing words--while I laid him gently on the grass. No Fear. And as quickly as this scene unfolded, he cocked his little head back and closed his eyes.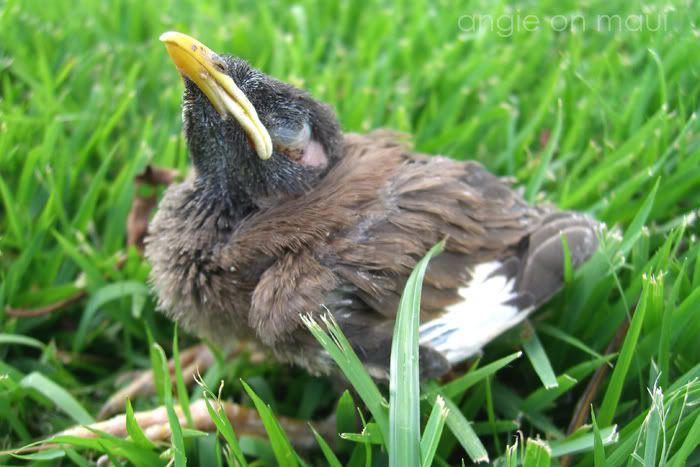 I am not afraid. I will rest when I am tired.
And all this got me to thinking: here is this tiny, vulnerable bird, exposed to the world and its elements, learning to fly. He hasn't yet mastered the skill, but by instinct alone, he keeps trying. And when he stumbles, his parents are there, looking on and doing their best to encourage him and protect him. And he keeps trying, without fear of failure.
I learned a life-lesson that day. And all from a baby bird.
* * *
I wanted to share with everyone that I am opening my Etsy shop on July 1st. I have dreamed about this day for so long, always managing to talk myself out of it due to fear: the fear of failure, the fear of rejection, the fear of inadequacy. I find myself enamoured with the work of brilliant artists (both past and present) and constantly worry that my work will not measure up. And then I have to remind myself that this isn't a competition; I create art for me. I want to use my talents to glorify God, and I believe that this pleases Him.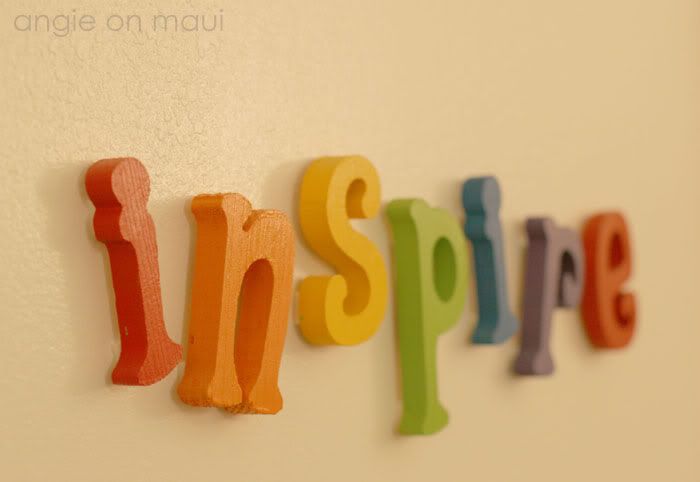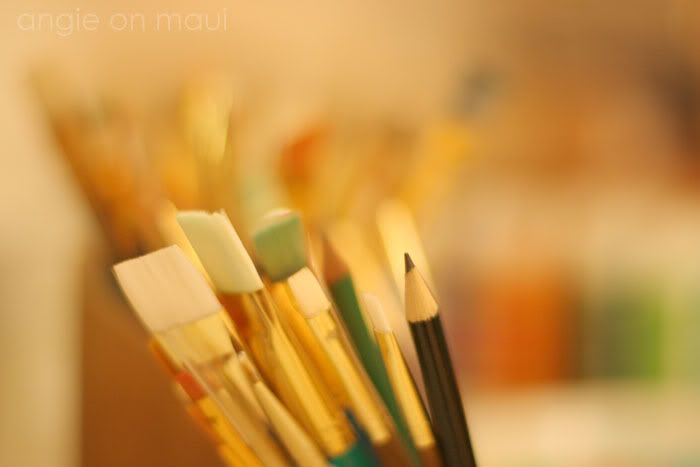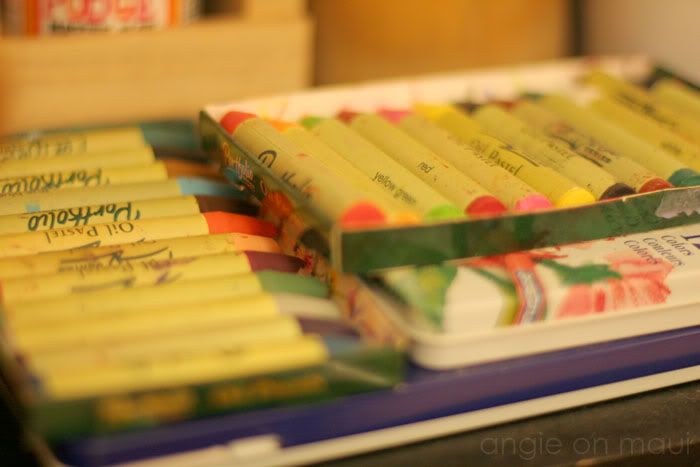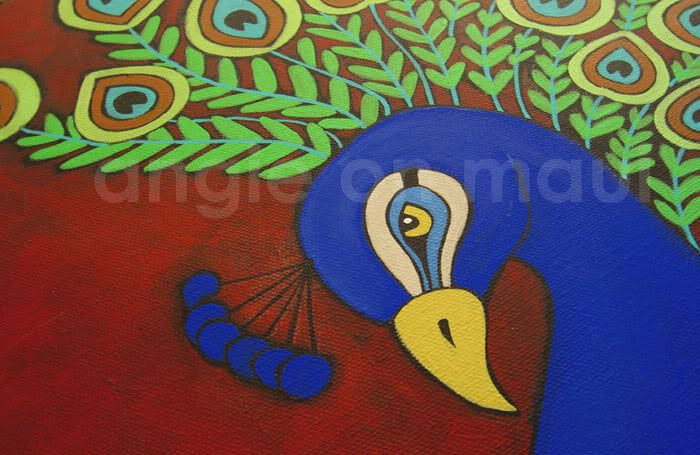 Peacock #2. Inspired by the baby bird.
I trust that there is plenty of room in this world for art like mine. I am Out on a Limb and Learning to Fly.
And like the baby bird, I will not be afraid. I will rest when I am tired.
* * *
Thank you everyone, for your kind comments on my last post; I was really touched by your supportive feedback and words of love...thank you so much! xoxo!