Today is The Hubs' birthday. We are very different in the sense that he never likes to make a big deal out of his day, whereas I am ALL about milking my birthday and ordering-up the special treatment (parties, friends and gifts? Sign me up!). In all our years together, I have only managed to surprise him with a party maybe four or five times (max) and while this is disappointing for me, I have to respect his wishes for a low-key, non-attention-grabbing celebration. As such, today is pretty much a regular day for him; he didn't take the day off work and we're not going to "celebrate" with a night out for dinner/drinks until this weekend. Poo. But I digress.
I did manage to get him out of the office for a bit this afternoon to go kiting, which for him, is a gift in and of itself. For those not in-the-know, my husband eats, lives and breathes the sport. I'm not exxagerating when I say that he spends so much time in the ocean that he has grown gills over the last five years. He is happiest when he is under the sunshine and out on the water, so I was happy to oblige today, snapping photos of him while he played.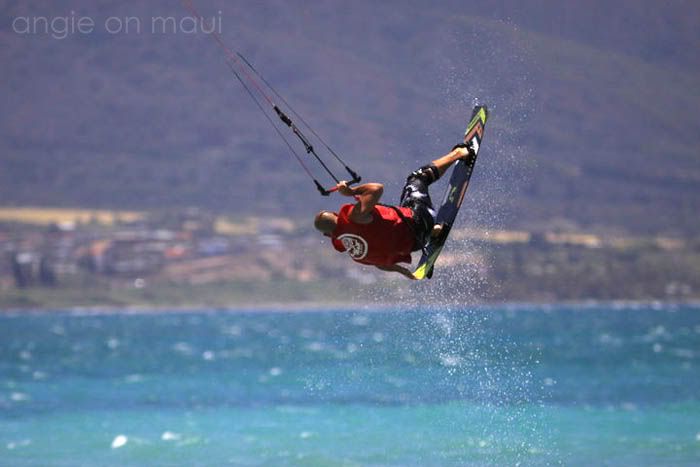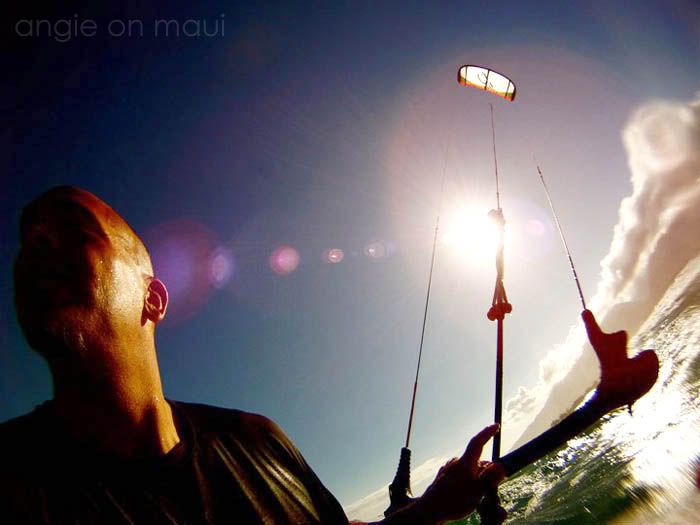 [Photo taken with the Go Pro camera]
So while he works the remainder of the day, I am back at home playing the dutiful wife, lounging around and blogging making our home all pretty and preparing to cook him his favorite meal for dinner.
Happy Birthday, Phil! I love you to the moon and back!