There are moments in life when girlfriend-bonding time calls for an afternoon over coffee and deep conversation that lasts longer than the contents that any venti-sized coffee cup can offer. And there are days when bonding requires relaxation and pampering of the soul, calling forth side-by-side massages infused with the scent of lavender oil, or manicures and pedicures that leave us feeling girly and pretty and well-taken-care-of. But there are also moments in life when time spent with girlfriends means a night out complete with dinner, cocktails and bass-thumping music that propels you to the dance-floor, where you throw caution to the wind and find yourself shakin' it like a polaroid picture, as if you were twenty again. Which I'm not.
Last week was hellacious; packed with a litany of work-related events and tons of overtime hours, I was in dire need of some decompression with the girls. Although I was finding it hard to rally, by 8:30pm on Saturday night, I had my second wind and met up with the girls for some fun. And good times were had by all.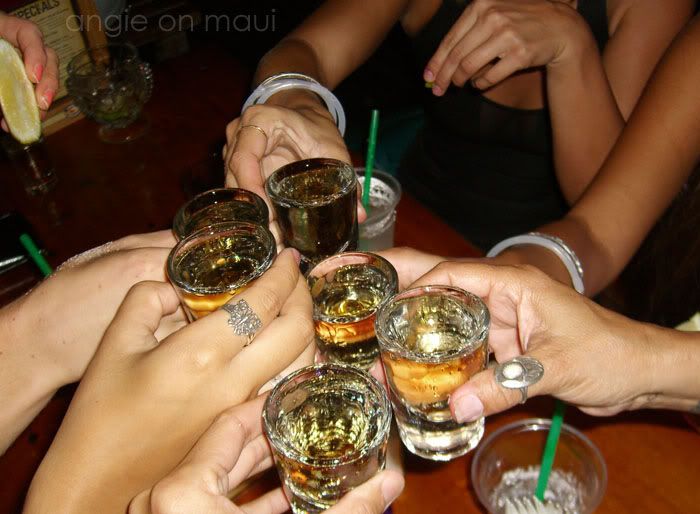 The obligatory shot of Patron to jump-start the evening.
There was a time back in the day when a night out with girlfriends signified a rite of passage to one's youth; purchasing an outfit specifically for the occasion, dancing to deafening music in a prerequisite circle of friends, clinking glasses and toasting to good fortune, and in my single days, strategizing ways to draw the attention of the cute guy making eyes at me from across the room. Though these days are happily behind me, Saturday night brought me back to that time in my life and I found myself smiling at the many moments of deja-vu.
I purchased an outfit specifically for the occasion. I danced to deafening music in that prerequisite circle of friends. I clinked glasses and toasted to good fortune. And I did all this without caring whether or not any guy was making eyes at me from across the room.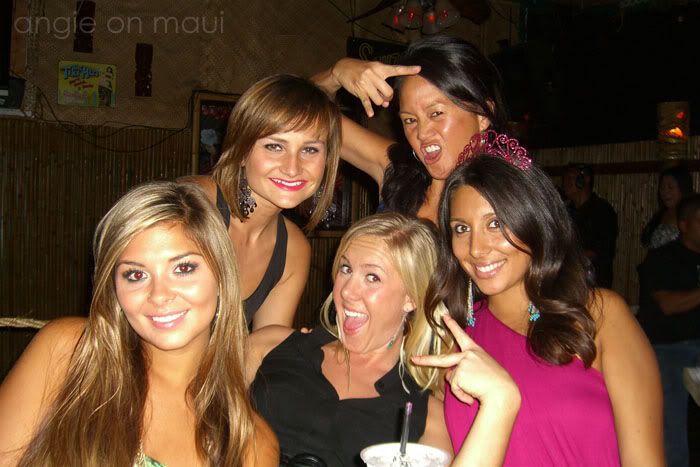 Two watermelon martinis and a shot of Patron make me successful at ruining a good photo.
Saturday night was fun; not only was it the perfect way to end a hectic work week, but it reminded me of my younger days, if only for a moment.
My life is much different now, providing me with a sense of comfort and stability that was missing back then. I didn't stay out until the sun was rising, I didn't drink myself sick, I didn't stumble into my house and forget to lock the door behind me. I got home before 1:30am, managed to wash off my makeup, take out my contacts and brush my teeth. But the best part about it? Sliding under cool sheets and cozying up to my husband's warm body.
And I wouldn't trade this life for anything.