Crowded restaurants and live music. Mexican food and salt-rimmed margaritas in ridiculously large glasses. Good friends and boisterous laughter. An obligatory round of Patron shots. Sly glances at wrist-watches and the sudden realization that all are pushing the envelope; it is a work night, after all.
Cinco de Mayo. These are all the ways we did NOT celebrate this year. Instead, we wrapped up our work day with friends, toasting one another with a single round of icy, cold Coronas before making a bee-line for home. We're just not feeling the party-vibe this year.
Our hi-light of the evening?
Why, that would be PIE, of course!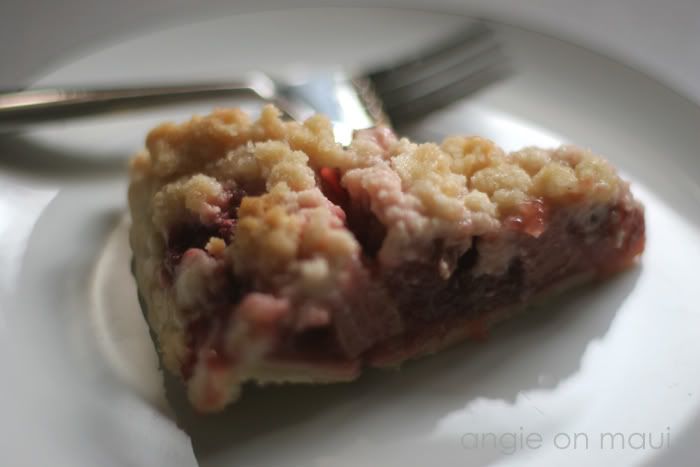 Strawberry-Rhubarb Pie (clearly, it takes very little to please us)
Like every other night this week, Phil sacrificed a home-cooked meal all in the name paint and creativity. Although I had plans to cook dinner, he quickly dismissed the idea and sent me to the studio with a cheese sandwich, instead. I painted. He played video games.
And then we had pie.
It's almost 10:00pm and now we're off to bed.
Cinco de Mayo. I liked our low-key celebration.
* * *
I've responded to most of you via email, but to those who still haven't linked their email address to their profile (hint-hint), I want to thank you for your enthusiastic comments to my previous post. I'll be back this weekend to share the deets with you!
Happy Aloha Friday! xoxo