(The Road Less Traveled - Part 1 and Part 2)
We had finally dipped our feet into the cool waters of the Sacred Pools, but what we really wanted was to take a full swim. Although tired, we were happy to be here; it is no easy trek to make it to Southeast Maui and the trip requires at minimum, a full day so that you are able to stop and appreciate the jewels along the way.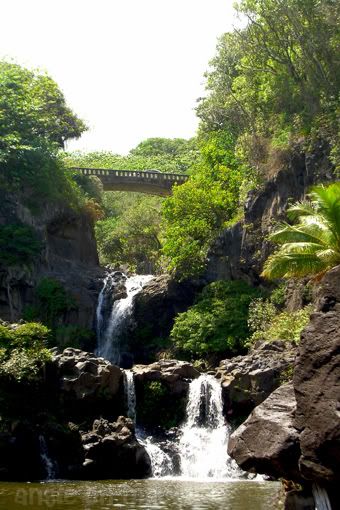 These pools trail the O'heo Gulch and are all fed by the Pipiwai Streams (the waterfall we spied on our initial hike); it is definitely a site for tourists and wasn't exactly the empty and remote location we'd hoped for, but still, its beauty was well worth the wait.
We crawled over rocks to an empty spot by one of the pools nearest the shoreline; with a boulder to our back, it was just enough space that would allow us to lay out our belongings and jump right in: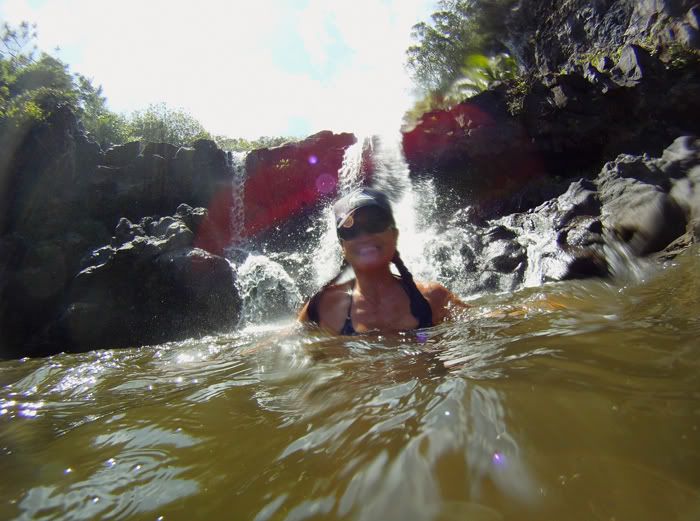 It was invigorating! The cool water against our sun-drenched skin was refreshing and gave us the second-wind we were needing. Living near the ocean, it is easy to forget that not all water is salt-water; the pools are all fresh-water rainfall, so not only was it a treat to soak in purity goodness, it was also entertaining to suddenly find ourselves less "buoyant" than in the sea:
In our attempts to take a self-portrait with a rushing waterfall behind us, I nearly drowned Phil in this photo. I was laughing so hard and failed miserably at trying to hold onto him as a floatation device; he was quite slippery. Note to self: never put on sunscreen right before taking a dip.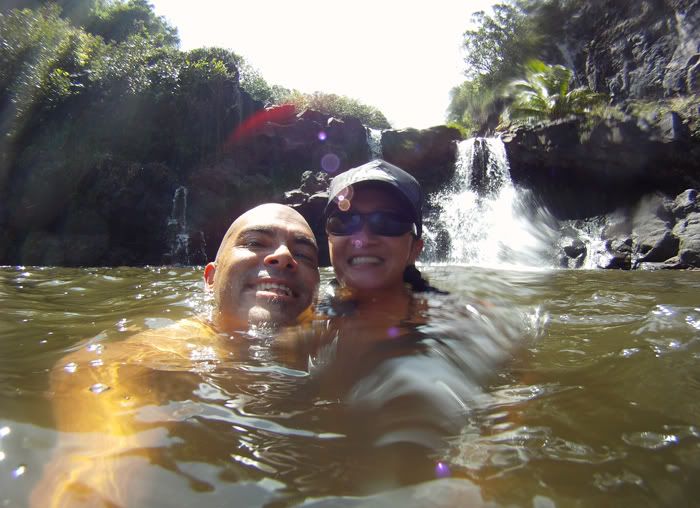 Hey Woman, I'm not your life raft!
We relaxed at the pools for over an hour but knew we still had a bit of a drive ahead of us, so we reluctantly collected our belongings and made the hike back to the Visitor Center: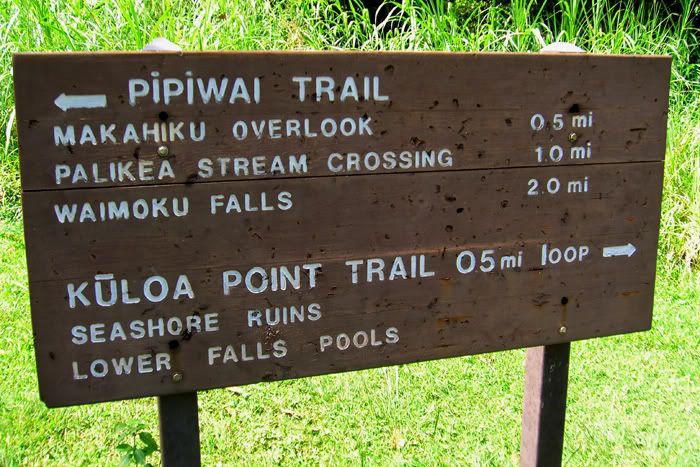 Back at the car, we loaded up our backpacks and were back on the road, gearing up for the adventurous roads that lay before us. But not before stopping to take more photos of sweet discoveries along the way: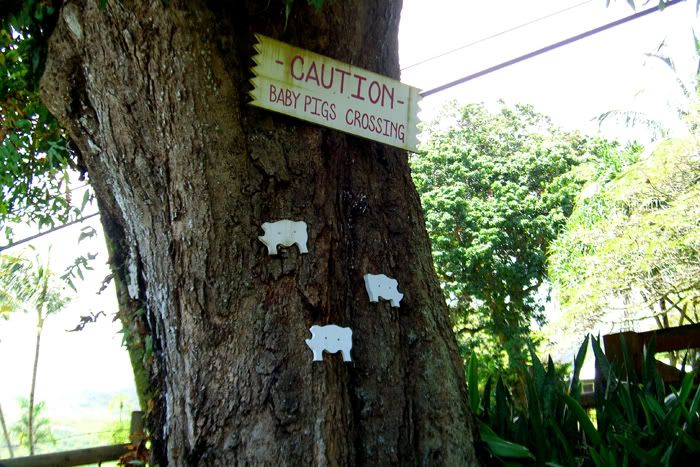 For the record, I wanted to wait to see if these little piggies might just grace us with their presence, but this idea was veto'ed by The Hubs.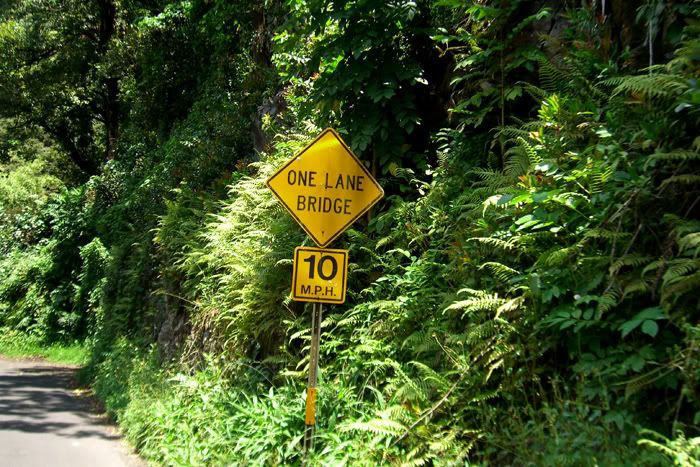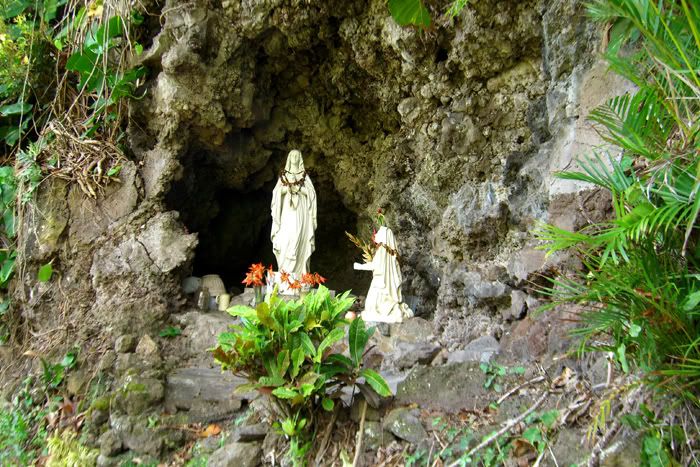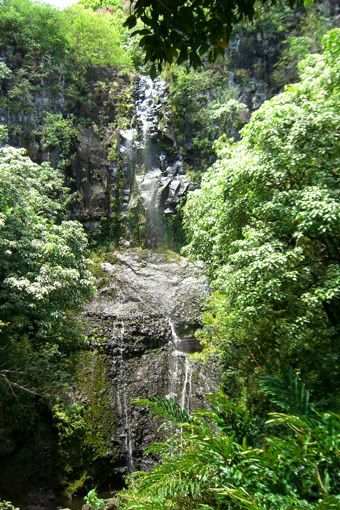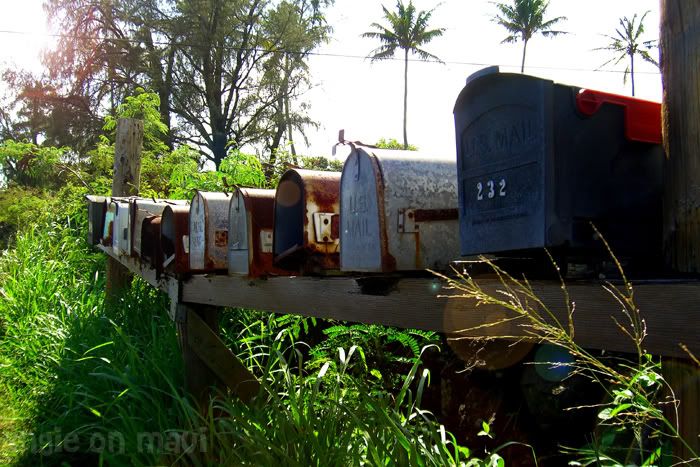 I feel it necessary to interrupt this recap and publicly acknowledge that I have the most patient and loving husband, ever. I mean, how annoying must it be, to take a drive, only to have your wife hanging out the window and exclaiming every ten minutes: "Ooooh! I wanna take a picture!"? On this day, my husband was the greatest. So great, that it wasn't long before he was taking the initiative to pull over when he spotted a photo-opportunity that needed to be grasped with both-hands: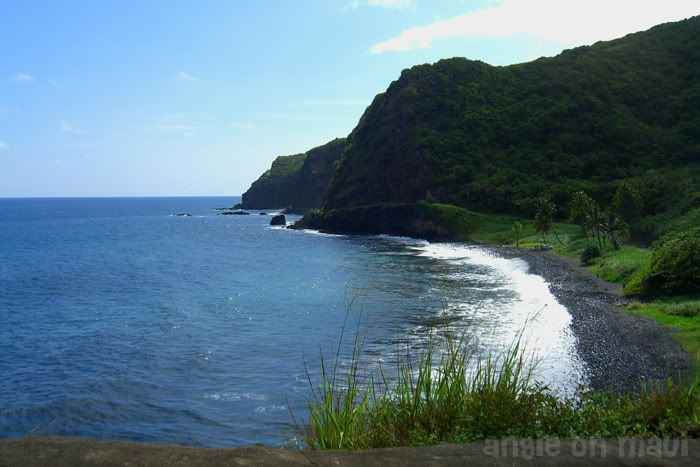 We drove on, braving the unpaved and sketchy path that led us around the backside of island, eagerly anticipating the sights that awaited us.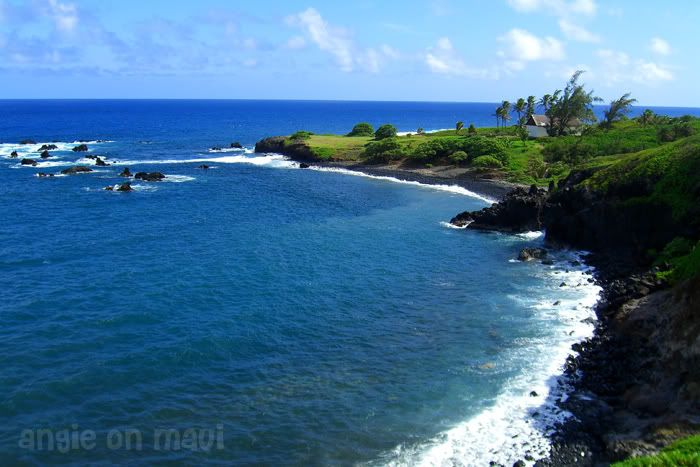 And then there was a point when the unpaved section opened up like a mouth, it's tongue, the road, unfurling for miles into territory that is visually, out of this world: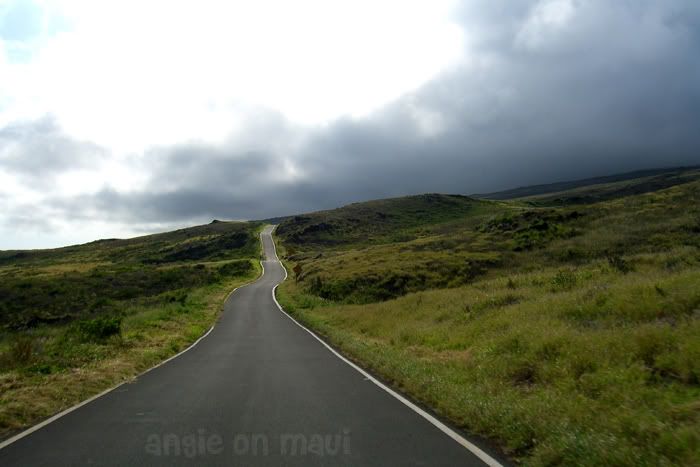 With the sea to your left and a great expanse of land to the right and in front of you, you feel a bit out of place; for a moment, you forget that you're on a tropical island in the middle of the Pacific Ocean. Instead, you feel like you've reached a secret location; unchartered territory, for suddenly, we were the only vehicle for miles.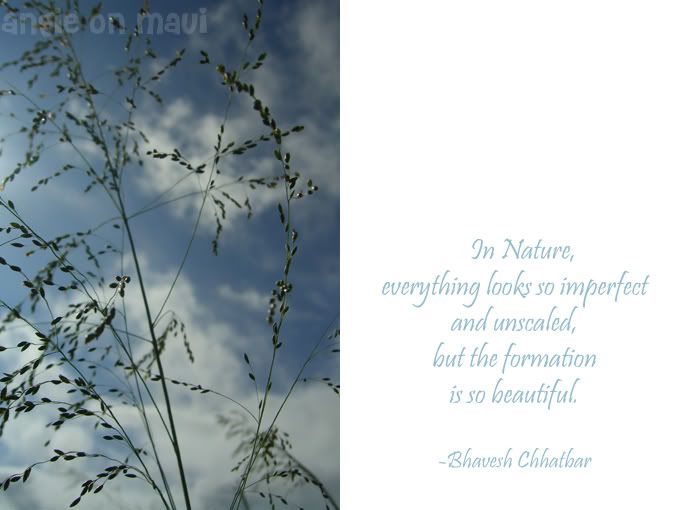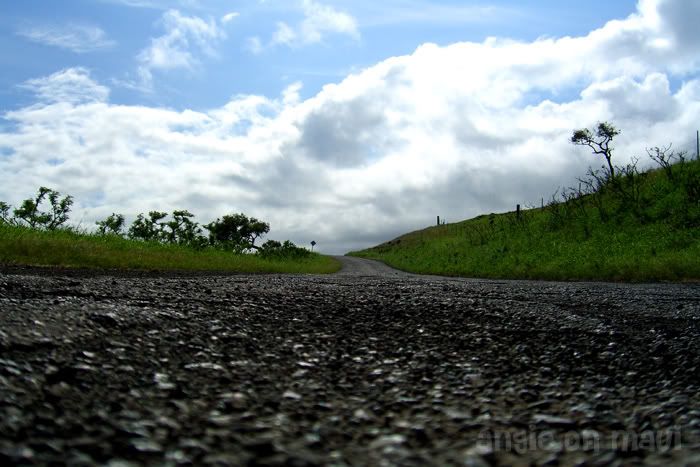 By 5:00pm, we had reached the point in our travels where we were able to catch a glimpse of South Maui to our left. Seeing this part of the island from this vantage point left us awestruck. Kaho'olawe and Molokini were soon within our sights and as the winding road led us back upcountry to Ulupalakua Ranch and just past the only winery on the island - Tedeschi Vineyards - my heart kind of sank a little. Our little road-trip was coming to an end.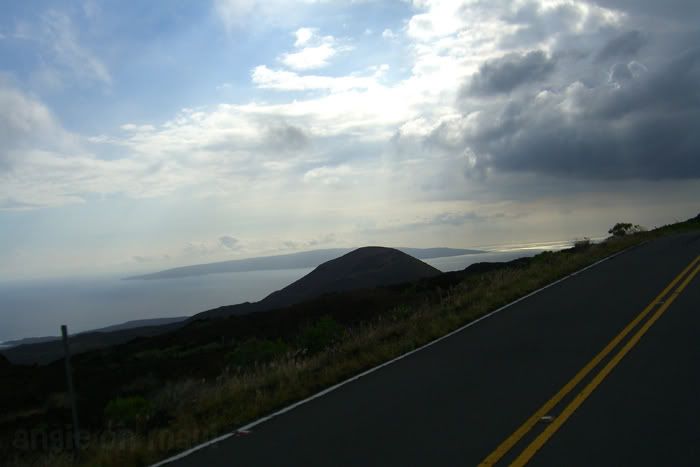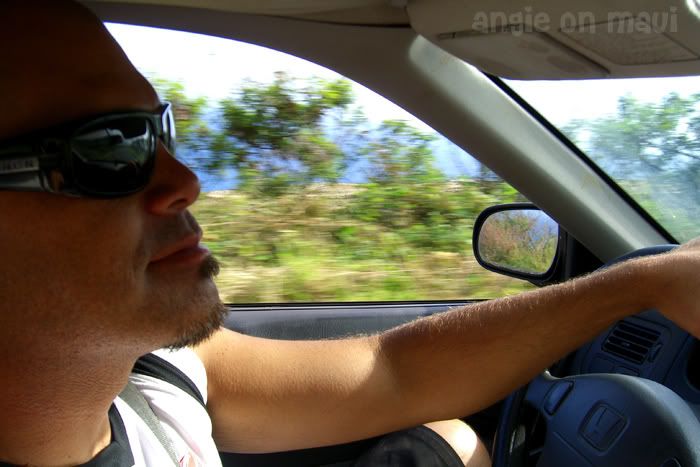 I had the best day. It was one of the nicest, day-long dates I've had with my husband in a long time. We were unplugged, away from daily obligations, just the two of us, enjoying the simple things in life.