I am home from work today, feeling under the weather and quite pitiful, but still well enough to appreciate the TLC text I just received from my husband to "Please drink another Emergen-C" (done). 'Not sure where I picked up this bug, but man alive, it came at me fast and furious, sending me to bed last night at 8:00pm. You know you're old when crawling into bed at this hour - sick and all - is pleasureable.
* * *
(Picture-Heavy)
I mentioned in a previous post that Phil and I drove to Hana and beyond over the weekend; if you've never done this drive, I highly recommend. And if you've never been to Maui, I suggest you get thee on a plane and come visit---Maui is a slice of paradise and does not disappoint!
We woke up fairly early on Saturday morning, packed a couple of coolers and our camera equipment and hit the road. If there is one thing that I miss terribly about the mainland (aside from our family and friends, of course), it is the ability to hop in your car and take a road trip that only hours later, might even find you in another state. Here, we are limited, but what we lack in distance and location, we make up for in beauty and nature. And it's breathtaking, people.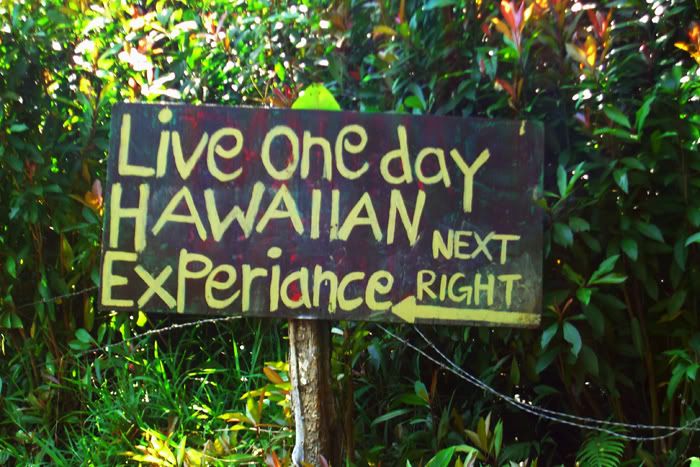 [Though misspelled, still charming in its own way.]
Our little journey began on the winding, two-lane road, where The Hubs and I fell into the familiar rhythm of laughter and conversation, pausing only momentarily to curse the iPod adapter that refused to cooperate (Note: focusing on this temperamental device while navigating through winding roads will quickly make you nauseous, forcing you to settle on listening to CD's instead). Surprisingly, the road was free of traffic, allowing us to slow down to a crawl to take photos along the way and giving us the distinct feeling that we were simply taking a drive on our own, private island.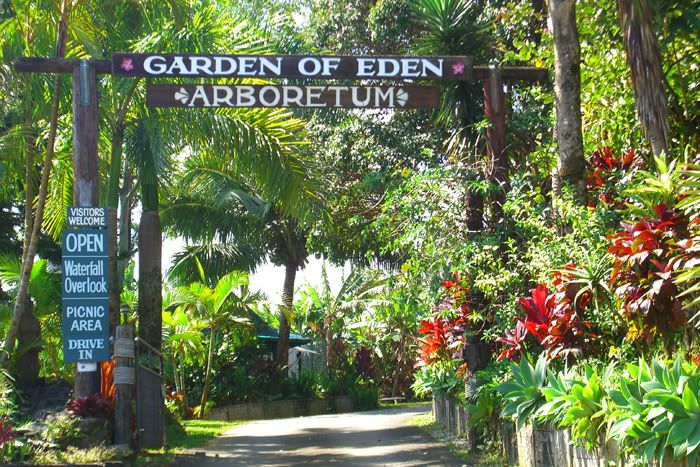 [Aptly named, for an island so close to the Heavens.]
We drove and stopped off at some of the lookouts to breathe in the salty air and to snap a few photos of this remarkable place we are fortunate to call home.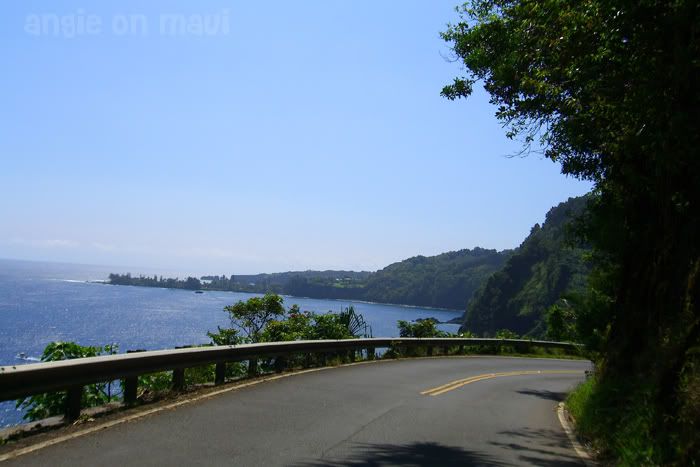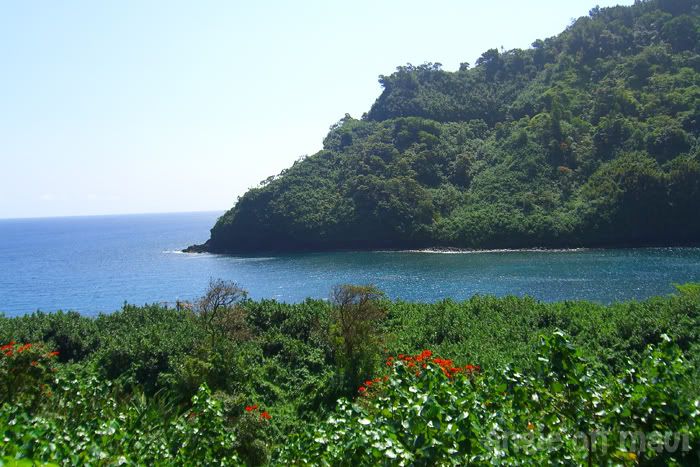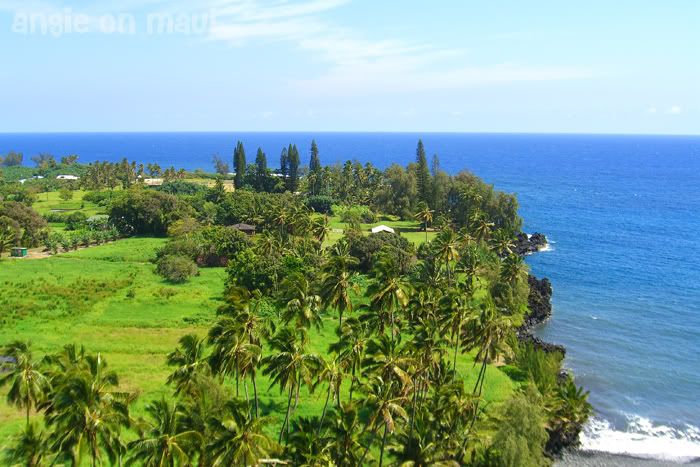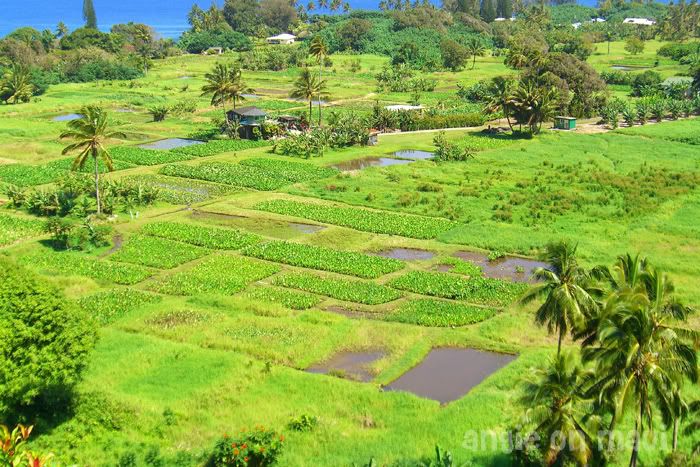 [Taro farms for the admirably self-sufficient!]
[I have a fascination with the old and rustic]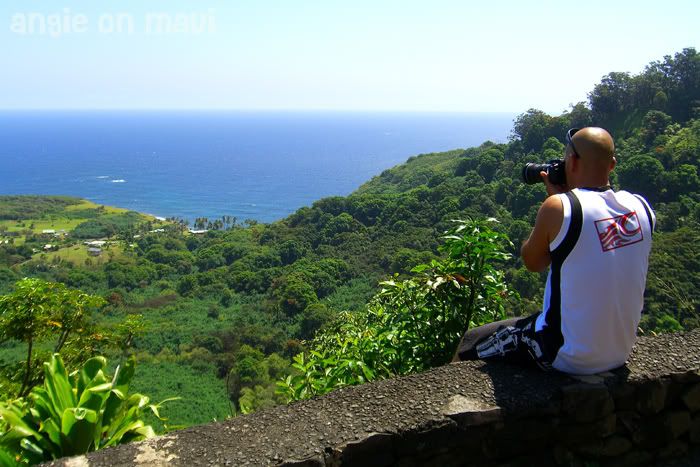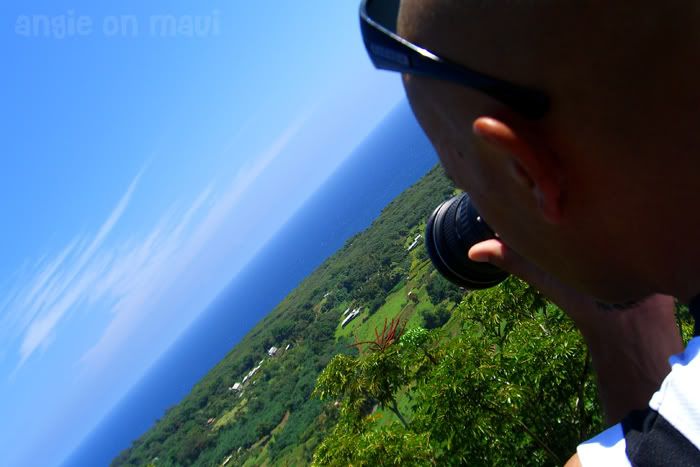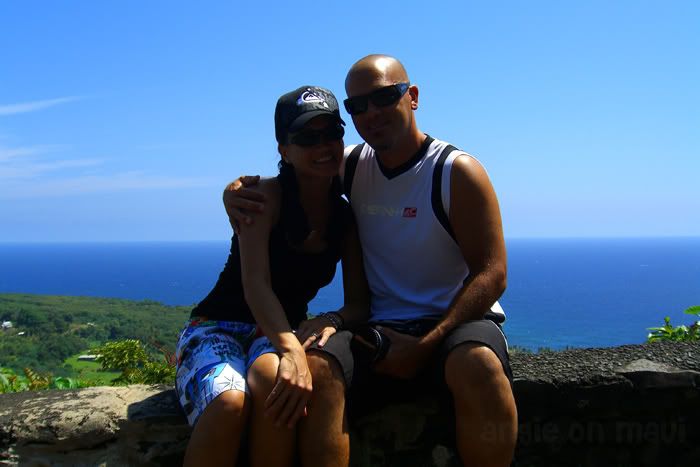 We were back on the road and just past the halfway mark: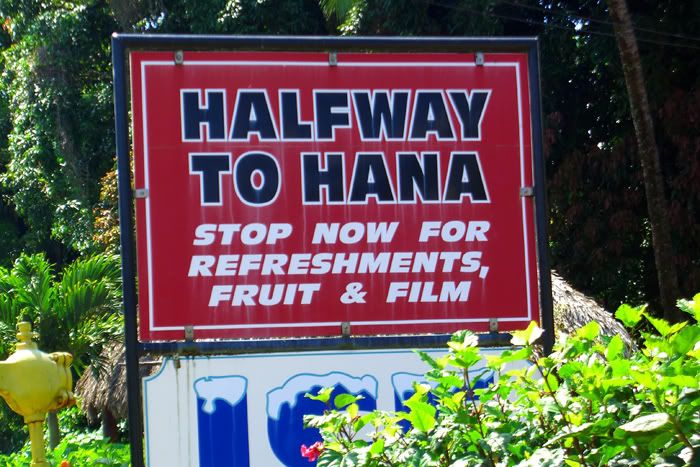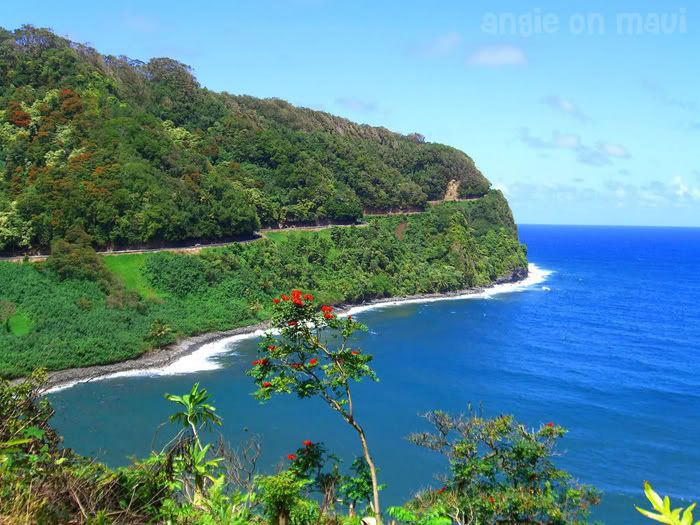 Tucked away on the left-hand side, right before you reach Hana, there is the infamous Black Sands Beach (Wai'anapanapa State Park); a park with so much beauty to drink in, you can easily spend an entire day here. There's the hiking (and dodging massive spider webs), the lava tube, blow hole and the black sand beach, itself. The last time Phil and I made the trip out here, we brought two of our friends, did a little hiking and exploring and then spent a leisurely afternoon on rolling patches of grass having lunch and playing frisbee.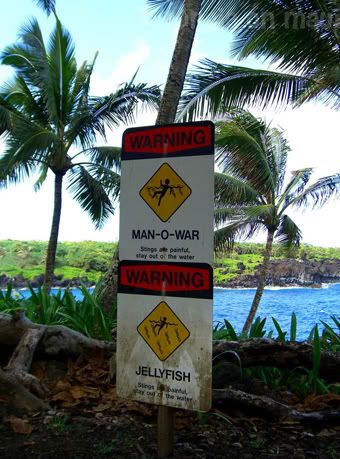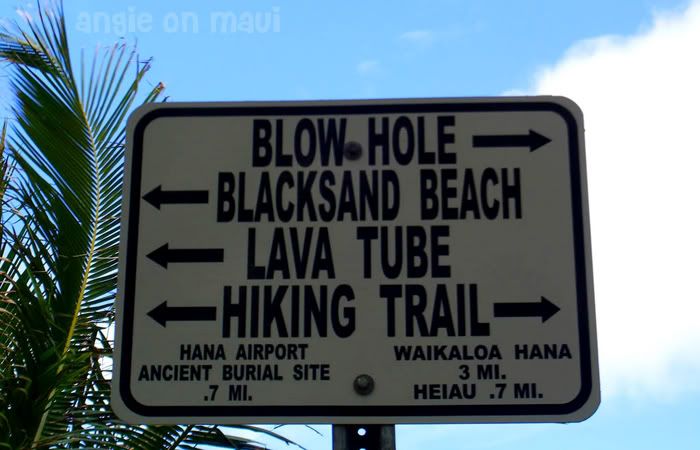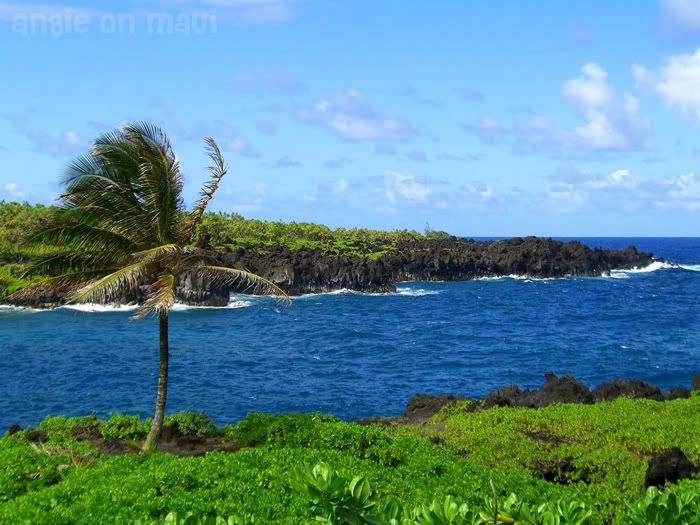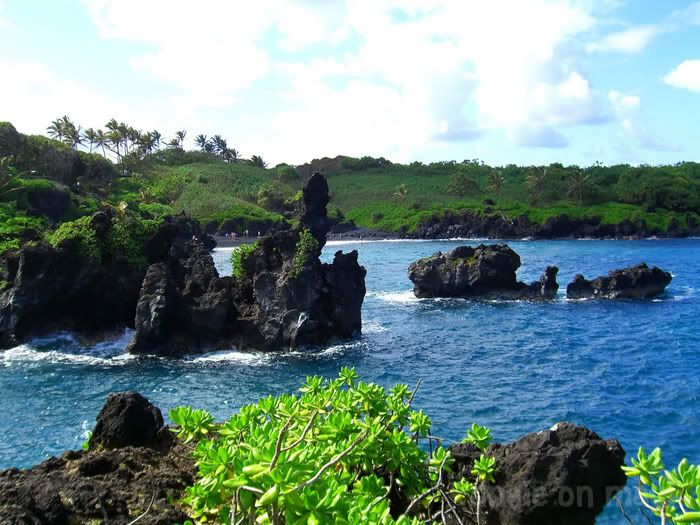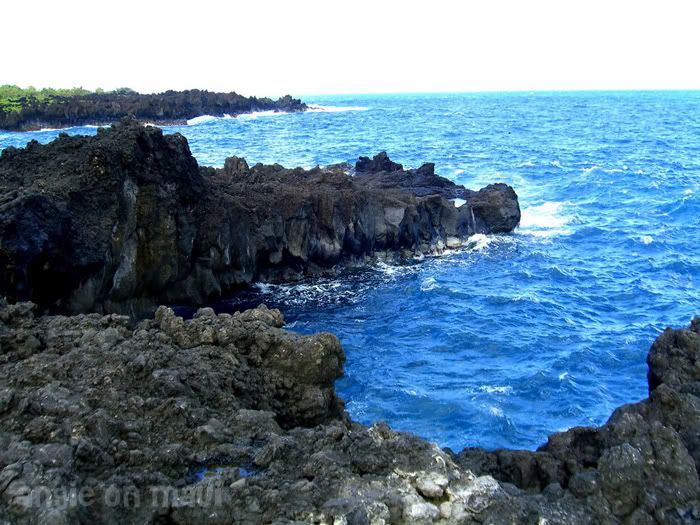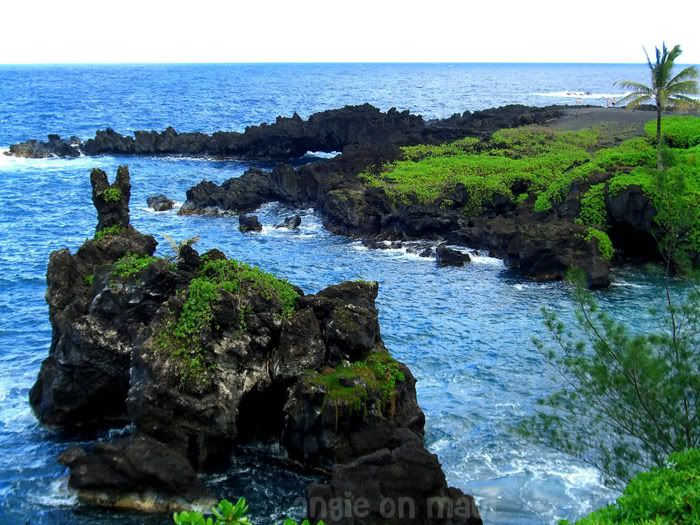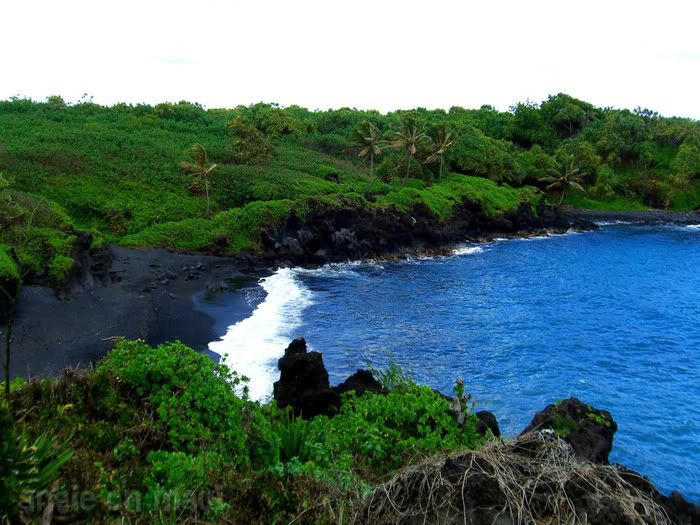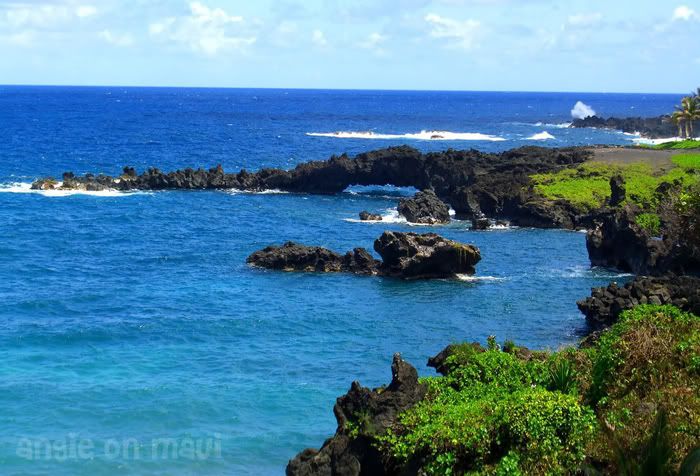 We knew we had a long road ahead of us with plenty temptations to stop for photos, so we made a point to keep the visit short and get back on the road. We had plans to stop off at a Koki Beach, take a break for lunch and still make it to the Seven Sacred Pools for some hiking and a little swimming...
* * *

Up next, The Road Less Traveled - Part 2