Friends, thank you for your prayers, comments and emails checking in on us (especially you first-time commenters). I sincerely appreciate that you kept us in your thoughts. I will keep this short because it has been an exhausting night and I barely slept, but we are fine.
Waves began hitting the top of the island chain sometime a little after 3:00am; apparently, Maui got it worse than the other islands, with some of the waves as high as 7 feet and traveling 1/3 of a mile inland. Parts of the island suffered flooding and water damage, but we're all safe, and that's what matters.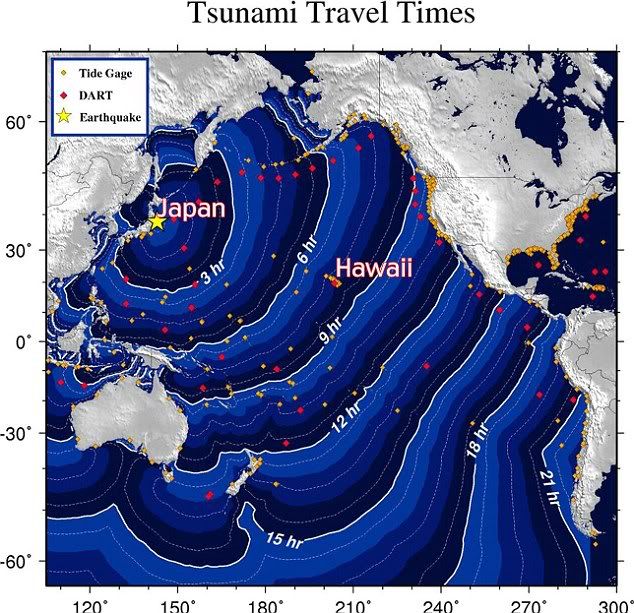 Please keep Japan and all those affected by this tragedy in your thoughts and prayers in the coming weeks as they take the necessary steps to recover and rebuild. I am deeply saddened by this.
Thank you again for your kindness and for reaching out. Much love to all of you! xoxo.