I have to preface this post by saying that we are so fortunate to have been spared significant damage and loss as a result of the tsunami. There is a sense of guilt I have in posting photos of the minor damage Maui has sustained, when the effects we've experienced pale in comparison to the harrowing crisis our friends in Japan are going through.
Like many of you, I have spent the last 48 hours glued to all forms of the media, my mind filling with images and statistics and videos of the travesty that continues to unfold. My heart is heavy and I find myself wishing that I could to do more than pray or donate funds; there is a deep and powerful empathetic desire to be there, to offer basic necessities like food, clean drinking water or human contact - a simple hug to offer comfort. I know it goes without saying, but please, let's all continue to do whatever our hearts tell us, whether it be lifting the country up in prayer or offering monetary assistance. Anything and everything we do will have an impact and can make a difference.
* * *
Life has resumed normalcy here and it's business as usual, save for the island-wide sense of gratitude that things were not as bad as we anticipated. Yesterday was a day of clean-up around town; the mud and debris left behind are the only reminders of the preceeding hours of tremendous anxiety. Parts of the island are still flooded and some homeowners along the North Shore are dealing with these effects, but again, it is nothing that cannot be replaced or fixed.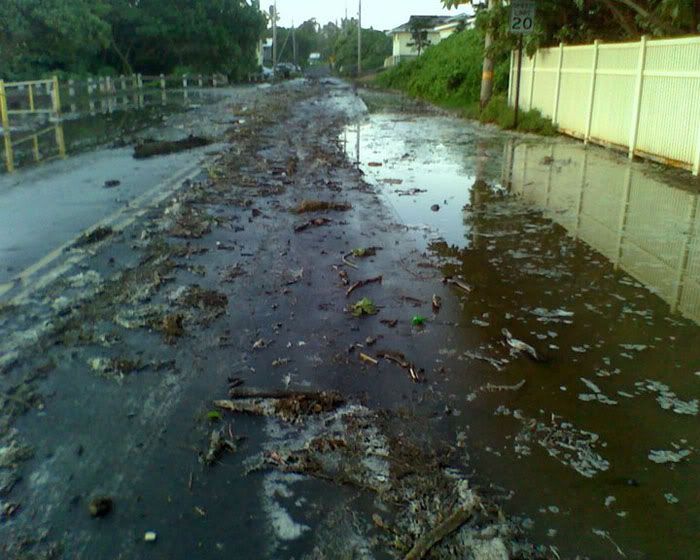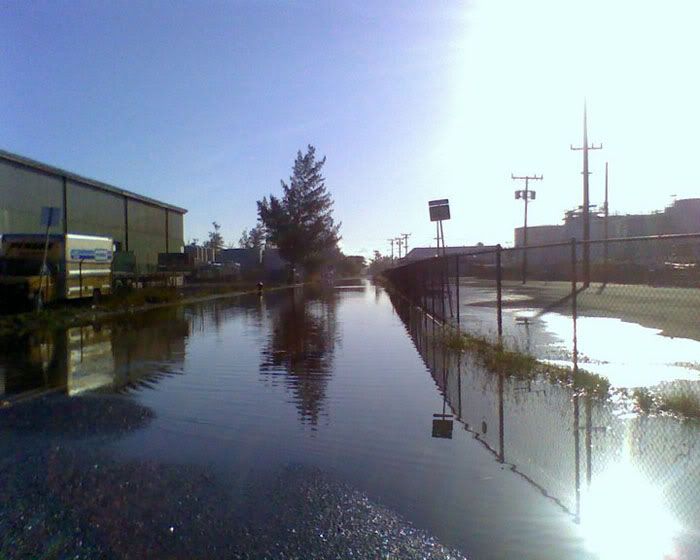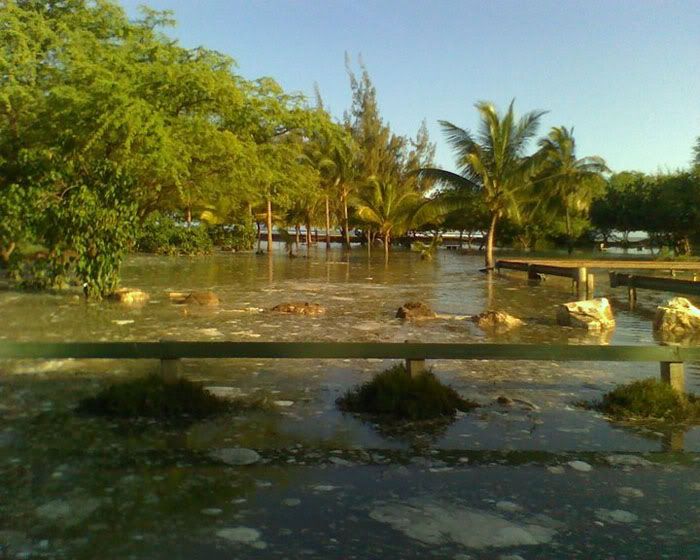 This poor, green sea turtle was washed ashore, but hands were there to help the little guy out.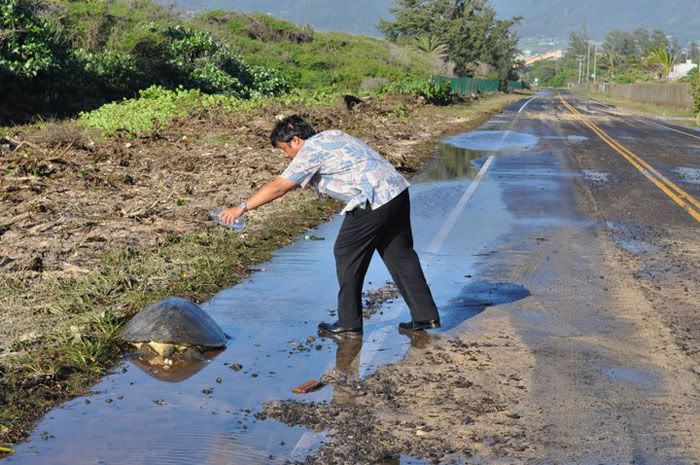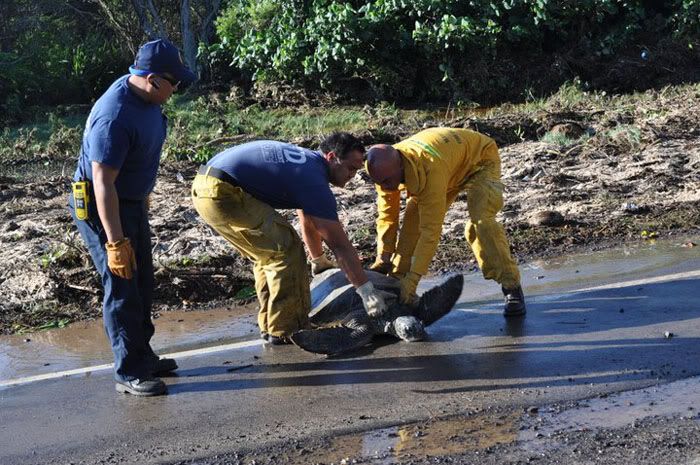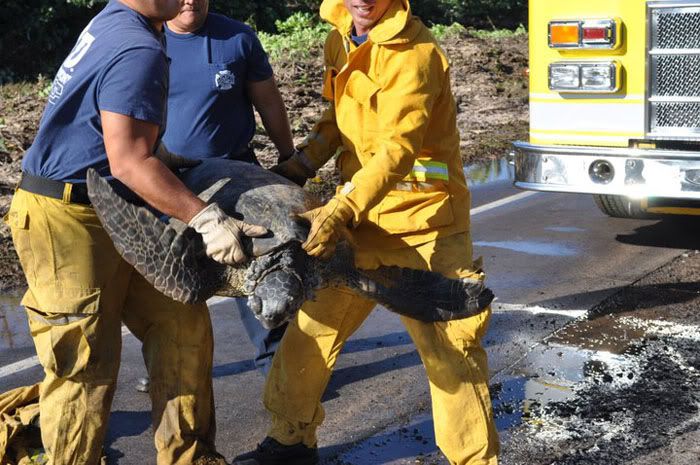 (All photos: via)
And a brief video of parts of the island hardest hit:
* * *
Again, a big thank you to all for your concern and for checking in on us...love to all of you. xoxo.