In light of the slew of depressing news coverage in both Japan and now Libya (and honestly, I know there are plenty of other countries I might add to this list), I haven't been feeling my blogging-mojo lately. A quick skim of my Google Reader and the limited posts suggests that many of you share in this awareness; it is understandable that our hearts and our minds are preoccupied with what is happening in the world around us (Book of Revelation, anyone?).
Truth be told, I have wanted to sit down and write, but there is a sense of guilt in enjoying such simple, mundane pleasures in my seemingly unaffected life. I wonder (with fear) if my posts will appear callous to current events, or if my time might be better spent brainstorming--and pioneering--ways that will help those who suffer and struggle, locally and abroad. And as this internal dialogue loops repeatedly, over-and-over in my mind, I am torn between wanting to saturate my mind with the news and images of today because it is reality and these things need to be seen, and wanting to rejoice in every little bit of goodness in my life, because this, too, is my reality.
This realization, of course, does not negate what continues to unfold in Japan or Libya (or Iraq or Afghanistan, for that matter); what it does do, is acknowledge and make real the very blessings for which I am grateful. In my heart, I don't belive that God finds me lacking in either sympathy or empathy, but in fact, recognizes my appreciation and understands my deep desire to reconcile the two: the reality of both the good and the bad.
And with that said, here is what brings me joy in these otherwise dark days of late: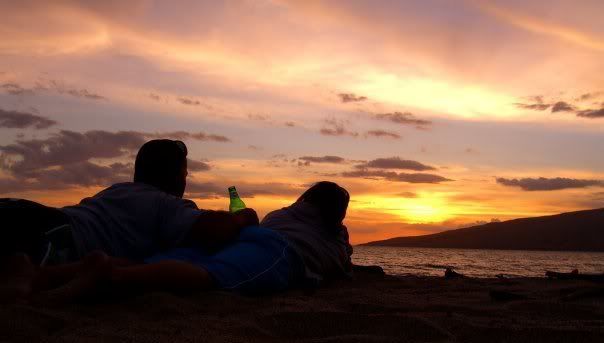 I am enjoying those quiet moments that I can steal away with my husband, where we watch yet another amazing sunset together; always the same in their beauty, but different in their splendor.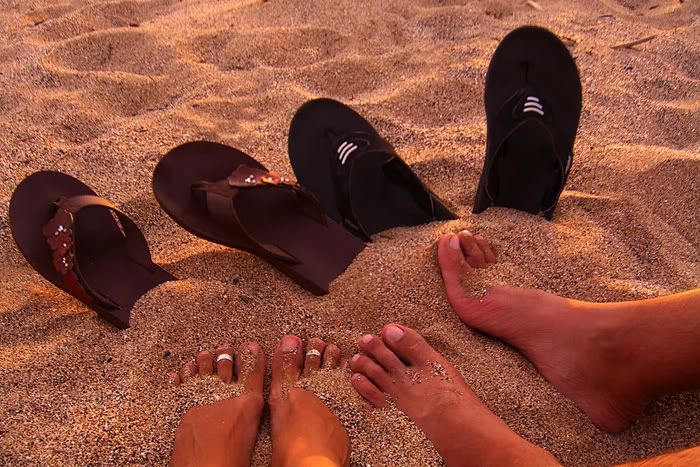 I am enjoying the every day feel of warm sand between my toes...even when my toes are in sad shape, naked, in dire need of a pedicure and not at all pretty. But who cares? God thinks my toes are perfect. :)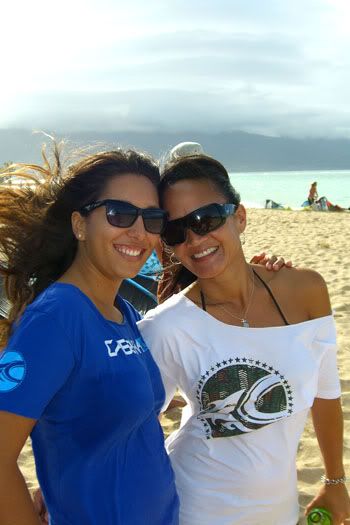 I am enjoying that my job often finds me at the beach, photographing work-related ocean events, all the while working with someone who makes it all entirely too much fun. My friend (and sister-from-another-mother), Sofia.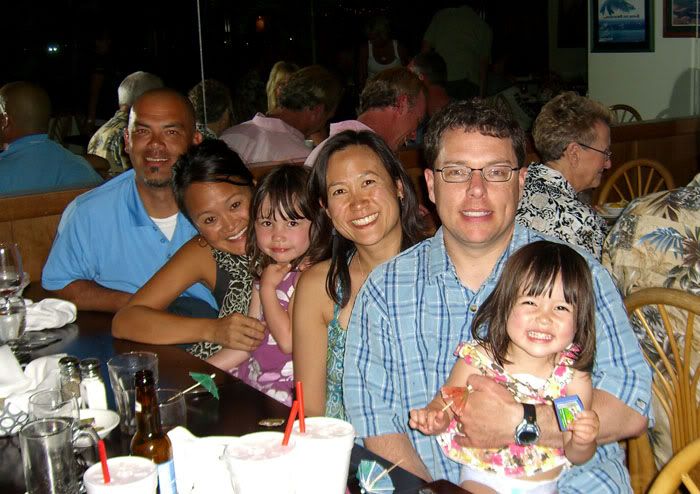 I am enjoying being reunited with old friends. My friend Lisa (from kindergarten!) was here with her husband and beautiful, cherubic daughters, visiting from Colorado. Life has led us down different paths and we had not seen one another in TEN years, but our quick visit over dinner found us falling into the familiar rhythm of our friendship. Old friends are the best friends (I love you, Lisa)!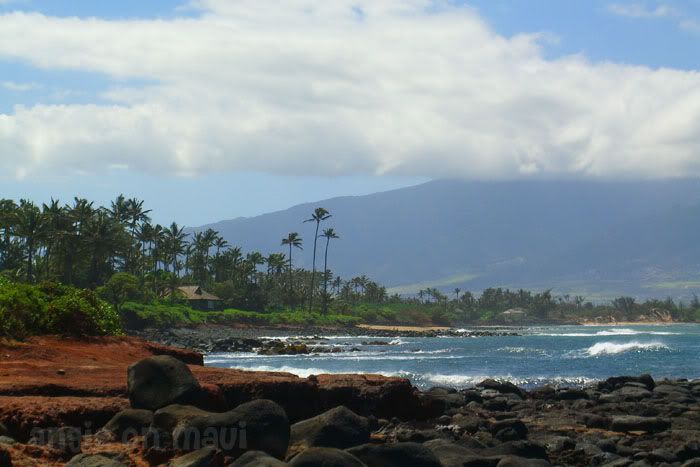 I am enjoying that a typical day off work means just another day at the beach. It's a day that may seem boring to most, but it's a day worth savoring, to us. Soaking in the hypnotic and soothing lull of the waves while the sun kisses your skin, breathing the salty air into your lungs and feeling the trade-winds swoop through your hair? Hands down, one of the best feelings...ever.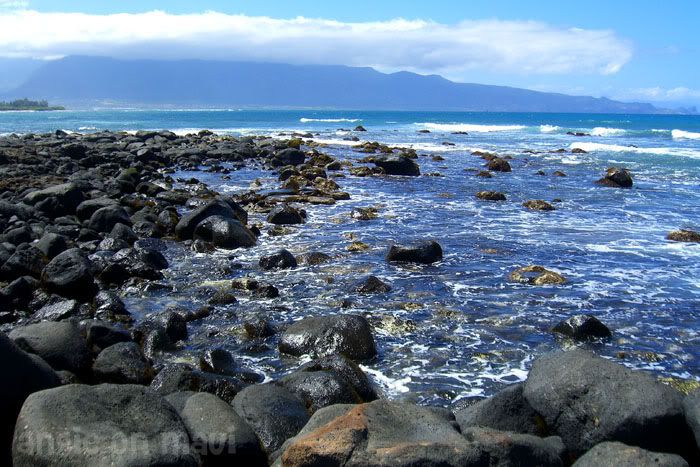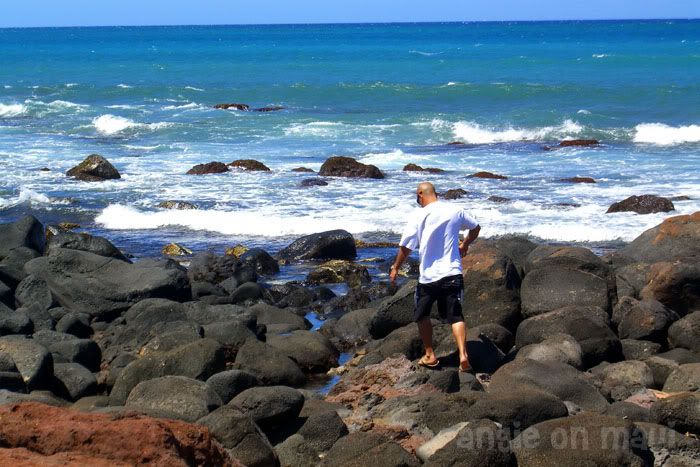 And finally, I am enjoying my husband's smile. If I had to choose between everyday beauty or a smile from my husband, I would choose the latter. Because while the rest of the world and all it's beauty is mine for the taking, Phil's smile is another thing, entirely. It gives me butterflies. It makes me feel loved. And it moves me.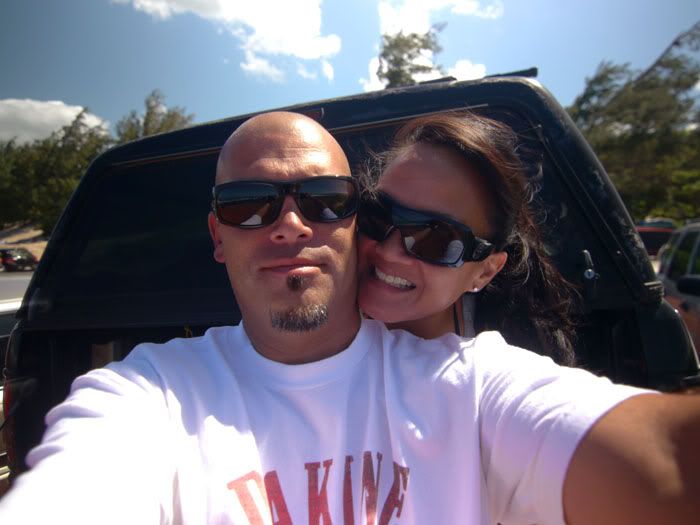 Granted, it may take a little coaxing at first, but once it's there...it's there.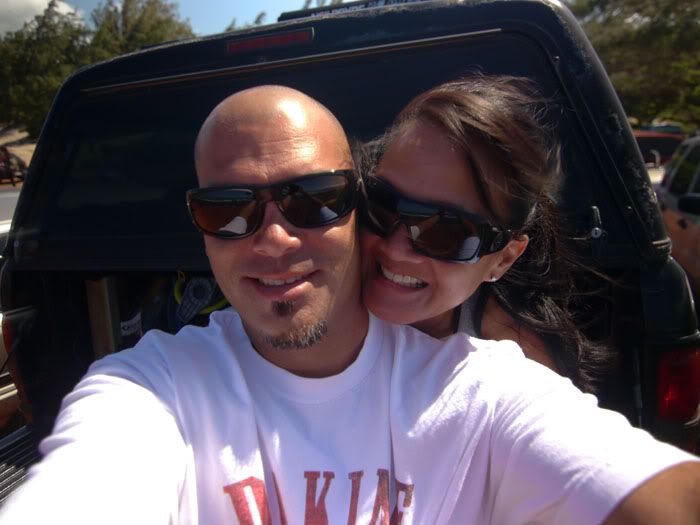 * * *
Spend five minutes today to count your blessings, friends. Make the conscious decision to realize and be grateful for what we often mistake as rightfully ours. It might surprise you.
Recognize what you have.
Enjoy it.
And be grateful.
xoxo.