I've been in a funk the last few days. Given the week we've had, I've been edgy and short tempered and uber-hormonal, so you can only imagine that I've been an absolute JOY to be around. It had been 4 days since I got a good workout in at the gym, so I was already losing it when I picked a fight with Phil yesterday morning. He was quick to retort: "Um, YEAH. You need to get to the gym already." Poor guy. It's amazing what a couple hours of exercise and sweat can do for your mood; I came home almost a different person.
But then I settle into the rhythm of my day, allowing myself to get swept up in the routine of it all, but still getting lost in my thoughts. And the thinking is what gets me; the sheer magnitude and power that negative and anxious thoughts can have...it's enough to render me useless.
Sometimes I feel like I am being tested; that God or the Universe is saying to me, "Okay, let's see you put all that talk into action. These are the cards you've been dealt - show me what you're made of." And I try my best to live the life I write about and feel deep down in my bones: a life of positivity and happiness and love; a life bearing the motto to freaking Carpe Diem. But I'm human, and sometimes I fall short. And when I have days like these, days when I just WANT to be cranky because there is a twisted and slightly disturbing satisfaction in being a brat, I have to take a moment to disconnect - to give myself permission to feel what I feel and let it run its course. The challenge, however, is having astute awareness of balance; too much of this freedom to wallow could then teeter on the cusp of something worse. And that's where I am thankful to have Phil, who keeps me grounded and who comforts me while still challenging me. He's actually used this line before: "You know, that's not 'Living Aloha'...". Blog, be damned! :)
The silver lining in having days like these is that it makes you appreciate what you have. It makes you grateful for every ounce of goodness in your life; things could always be worse, and right now, we've got it pretty darn good. I may be anxious and stressed about Phil's injury and his MRI next week, but I want to relish in the good, because it's everywhere.
And God confirms this when He graciously offers me this at the end of the day: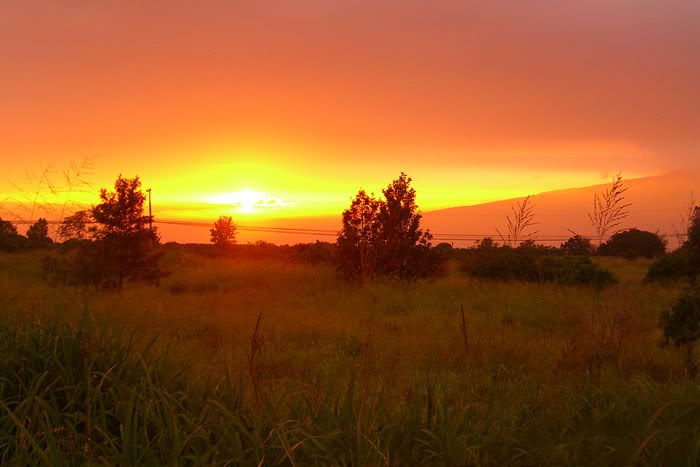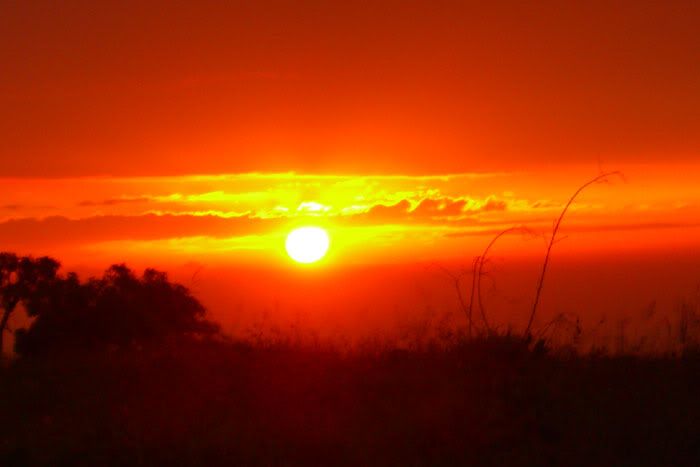 I chased the sun for these shots. Literally. Got in my car, headed further up the hill and witnessed God's blessing, firsthand.
* * *
Now The Hubs and I are off to meet some friends on the Southside for an afternoon on the water and sunset Whale Watch cruise. Life is good.