Hello, friends...I am terribly late in posting about this, but I wanted to take some time to acknowledge a few of my lovely blog-buddies for passing along these awards and giving props to Living Aloha.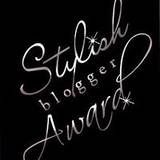 A big MAHALO! to Melissa @ Love & Life and Susan @ Five Great Kiddos who both awarded me with the Stylish Blogger Award. That anyone would consider me "stylish" is flattering, but I'll take it!
And my new friend, Angie @ Oh, How Delightful (she has a fabulous name, no?) gifted me with the Versatile Blogger Award. Thank you, Angie!
Please visit these lovely ladies' blogs and spread the love!
* * *
To accept these awards, I am supposed to list 7 Random Facts about myself. I am going to condense this and spare you all 21 random factoids about myself (because I'm thoughtful, like that) and just list 7 for all three. You're welcome. ;)
The 411 on Me:
(1) I am a Marketer's dream. I am totally, completely and unapologetically addicted to Carmex. I do not consider this a problem, but my husband does. Finding tubes and little jars of Carmex in my pockets when he's doing the laundry does not a happy husband make. My addiction has ruined many an article of clothing fresh out of the dryer. Woops. (And for the record, I am well aware of the "Carmex is addicting" articles plastered all over the internet, but my addiction is going on 10 years now and I think I'm ok...so no worries!)
(2) During my senior year in high-school, I received a full-paid scholarship to attend a university in Michigan and I didn't take it. (I know, right?!) Let's just say that a certain boy influenced my decision to NOT go away to school...and I listened to him. Not suprisingly, this boy and I didn't last; I have ZERO regrets, because had I gone to Michigan, Phil & I would not have pursued our relationship, and I would never have learned the valuable lesson of an education. I paid for every last cent of my college education, on my own, with NO student loans and NO financial aid (Yay! Go, me!)
(3) I don't do sushi. Period. (It's a texture thing)
(4) I spent two years working as a paraprofessional with autistic and special-needs children. It was one of the most rewarding and disheartening jobs I have ever held.
(5) Phil is 1/2 Japanese and 1/2 Russian (he speaks Russian, and ladies, it is intoxicating). At our wedding reception and without his knowledge, I prepared a toast to his parents (and my new in-laws) in Russian. I am sure I butchered the toast, but it was heartfelt and the sentiment was well-received. I made my otherwise stoic Father-in-Law, cry.
(6) I love, love, love the sound of tires on wet pavement (and now you are all trying to imagine this sound...go ahead, I'll wait...). I don't know what it is about this rhythmic pattern of sound, but I find it oddly soothing. Yes, I am weird.
(7) I could live on cheese. Literally. My heart goes out to those that are Lactose intolerant...cheese makes me happy. Specifically, Havarti and Brie.
* * *
And there you have it. Seven random facts about yours, truly. :)