Aloha Friends and Happy Wednesday!
Thanks to all of you for entering my first giveaway! I appreciate your interest and hope that you'll stick around for Giveaway #2, in celebration of my 100th post!
A random drawing was conducted tonight on random.org: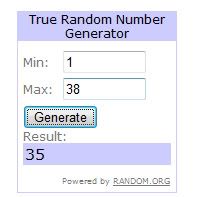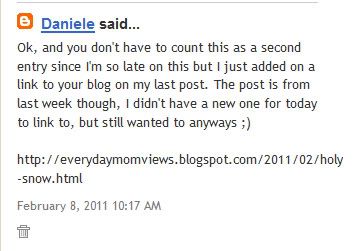 Congratulations to Daniele of Mama Views (Daniele, aren't you glad for that second entry?!); I'm super excited to be able to share this gift with her since she loves Maui and dreams of the day that she and her family can move here. :) Daniele, please send me an email ( angieonmaui[at]gmail[dot]com ) with your mailing address so that I can get the necklace out to you ASAP!
Thanks again to all for making my first giveaway a success. Be sure to check back for information on Giveaway #2, coming soon!
xoxo