My first Giveaway!
I have waited 28 days to deliver this particular gift in the 29 Gifts series. Almost a month ago, I knew that on the last day of this challenge, I wanted to give YOU - one of my readers - a gift of some kind. Back then, I didn't know exactly what this gift would be, but I knew that I wanted it to be something special.
A few days ago, I came up with this: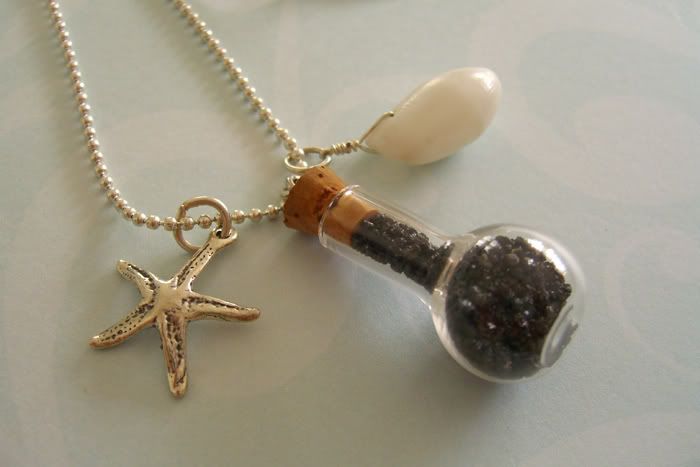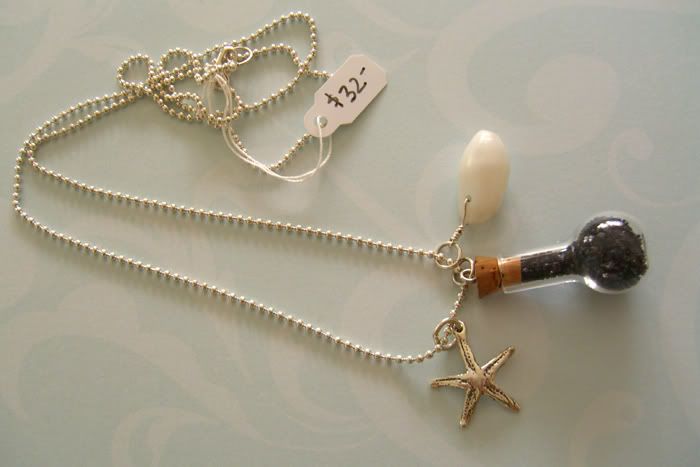 My friend Lisa of MauiDiveGirl Designs makes some of the most beautiful jewelry around. Her work is all handmade here on Maui and each piece is representative of this beautiful island I am lucky enough to call home. I'm pretty picky when it comes to jewelry, but I am a huge fan of hers and wear many of her necklaces and earrings with pride.
And so, my friends, my gift for Day 29 is a giveaway of the necklace pictured above. The necklace features a glass bottle with sparkling black sand from the shores of one of the many natural black sand beaches here in Hawaii. Bottled fine lava sand, corked and dangling from a 24" sterling silver ball chain with a white bubble shell and sterling silver starfish.
Sadly, I cannot afford to send each of you a necklace, so I only have one to give. Giveaways are pretty common around these parts, so the guidelines are the same. You don't have to be a follower of my blog to enter...but I would love it if you were!
Two Chances to Enter:
1)
Leave a comment on this post. Share a joke, what your favorite color is, what you had for breakfast...or just say hello.
2) Spread the Love and mention my giveaway over on your blog. Come back here, leave a second comment and share the link to your blog post! Your second comment will double your chances in the random drawing.

This giveaway will run until Wednesday, 2/9/11 and the winner will be selected via random.org.
Good Luck and thanks for playing along!
* * *

Thank you friends, for following along on my 29 Gifts project. I hope that I've inspired you to pay it forward someway, somehow!