A weird weather front is moving across the island and we've had spotty power for the last 6 hours, so I'm going to try and keep this post short (that would be a first!).
My gift for Day 9 is the gift of Snail Mail. In the age of instant gratification and all things electronic, I'm opting to get back to the basics and send some good old-fashioned letter love. I have always been a fan of the actual pen to paper; I love sending letters/cards to friends and family, and if I am lucky enough to receive one in return, I am a happy girl. I love the feel of the paper in my hands, the visual playground of penmanship and colorful stamps that compete with the reigning Liberty Bell.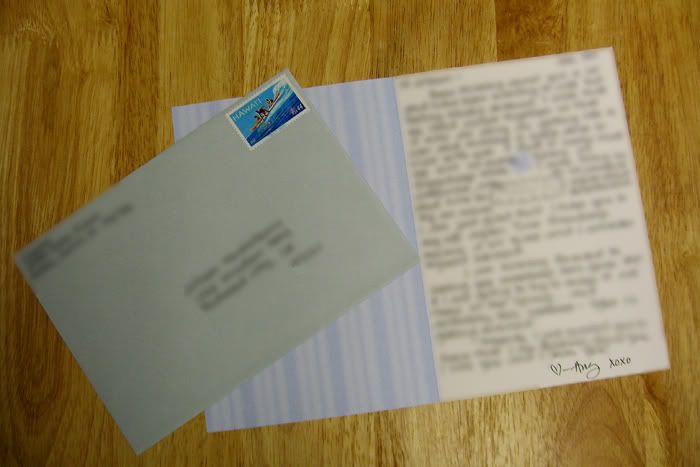 Today I mailed a letter to my friend of 20+ years. We were kids when we met and our friendship has grown over the years, settling into the strong and loyal place it sits today. We lost touch for a handful of years right after college but she found me on Facebook a few years ago and I'm so happy to have her in my life again. What I love most about this particular friend is her committment to our friendship; always reaching out and calling. That, and the fact that even after all these years as friends, she still challenges me to think big...live big...dream big. I feel so close to her I almost forget that an ocean separates us.
* * *
Today's Gratitude List:
1) An impromptu day off work - woot woot!
2) The awesome, butt-kicking workout at the gym.
3) Dinner tonight with The Hubs and friends. Life is good.