My gift for Day 8: Anonymous Mailbox Love!
Today was a crazy busy day at work; I felt like I'd spent much of it on auto-pilot, just going through the motions and eagerly anticipating the moment I could leave and claim the remainder of the day as my own. I am aware how fortunate I am to have a job, but sometimes, the days just seem extra long, no?
I got home from work and spent some time decompressing before deciding to release Gift # 8. I wanted to have some fun with this one, so I decided to do it anonymously. I had a small, seaside-themed gel candle which I wrapped in raffia just for this occasion: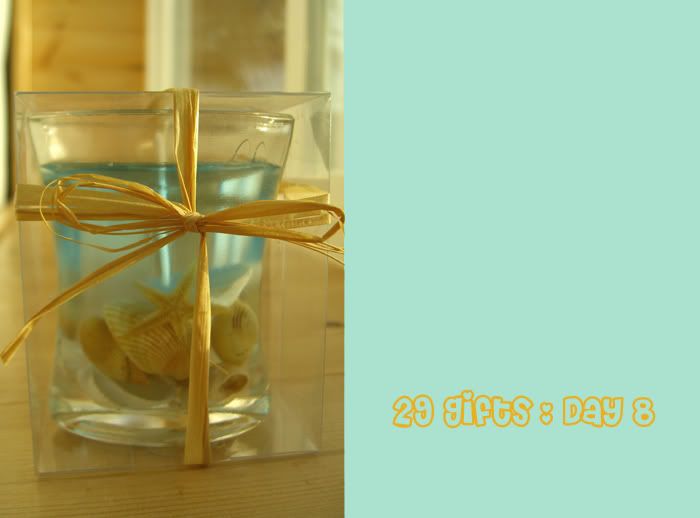 (Seriously, how cute is this? It had tiny seashells and an itty-bitty starfish at the bottom of the candle)
On the backside of the candle, I taped a piece of inspiration to keep the recipient guessing: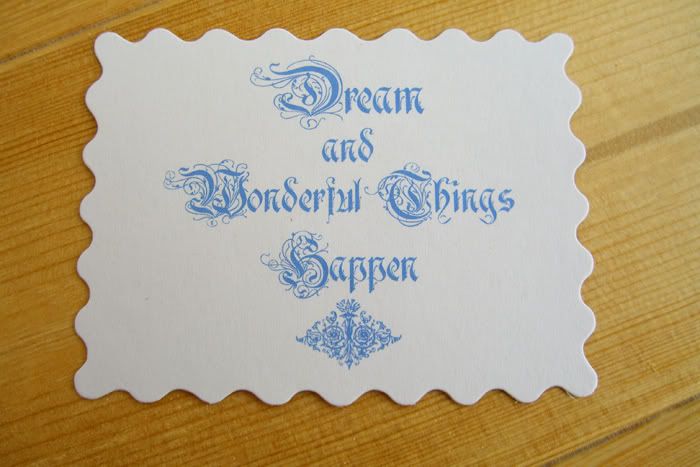 Then I walked out to the bank of mailboxes at the edge of the driveway to our property and placed it in our neighbor's box. We still have those charming, old-school, metal mailboxes with the red-flags that anyone can access; while I usually err on the side of privacy-paranoia, I have to admit that I love the small-town, trustworthy vibe up here. And in my attempts at being stealthy and discreet, my photo wound up blurry: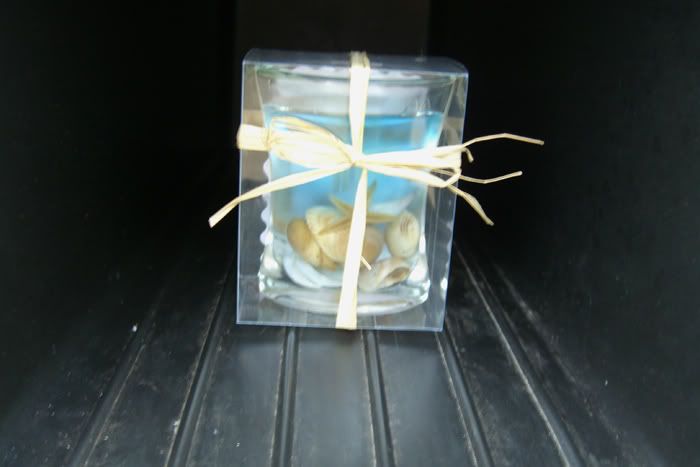 From our bedroom window, I can just-barely see the row of mailboxes and the cars pulling up beside them; when I heard a car drive up late in the afternoon, I saw our neighbor C pulling the candle from her mailbox and looking both surprised and confused. She turned the little package over in her hands, clearly looking for a clue that wasn't there.
This anonymous thing is fun. :)
Have you ever received an anonymous gift? What was it?
* * *
Today's Gratitude List:
1) Grace, our loving, little Space-Hog. She is sleeping and sprawled out on our bed in between us, monopolizing precious real-estate, while Phil & I balance precariously at either end of the bed. But we wouldn't have it any other way.
2) Blue skies and sun-shiney weather...a 180 from last night's thunder and lightning storm.
3) Wonderful friends who continue to offer their love and support during a time in my life where they know I am trying SO HARD to stay positive. Thank you Rachel, Noa, Sarah, Becki and Preema. I love you girls so much.