There is a little, old man who I often see around town and near our home upcountry. Every time I see him, he is dressed from head to toe in Hawaiian-print garb; on his head sits a tattered, woven hat and around his neck lays a black, kukui-nut necklace. He is friendly and waves to everyone around him. Everytime I see him, I smile and wave back. He is friendly and eager for conversation, but I gather that he isn't "all there", because I often see him talking to himself and engaged in a solo conversation.
He is a permanent, regular fixture outside our Costco in town and at the grocery store near our home. He calls out to people as they leave, often commenting on what they have in their carts, asking them what they are making for lunch or dinner, depending on the time of day. There is something about him that I find endearing. I don't know if it is his smile that I can always count on, or if it is the fact that he is an adorable, old man who very much reminds me of my late grandfather. What I DO know is that I like him. Very much.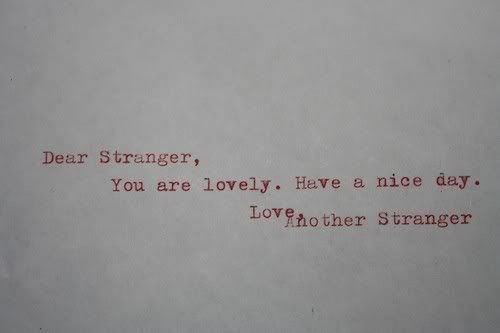 What I find peculiar about this scenario is not that he is a man who may or may not be struggling with some form of mental illness, but that I often see people ignoring him. They will walk right past him, avoiding eye contact and conversation, seemingly dismissing him as a public nuisance. And this makes me sad.
My gut tells me that this man is harmless; he is simply looking for anyone to pay him attention. I have no idea what his life story is, where he calls "home", or what he does with his day, but I find myself oddly drawn to him. I suspect he is lonely and in need of human contact. And by nature, I aim to please, so what's a girl to do in this situation? My gift for Day 24 was the gift of Conversation.
So on this particular day, as I left the grocery store with a few ingredients I needed to make our salad that evening, I walked right up to him and said hello. He looked at me with his smiling eyes and gestured for me to take a seat at the patio table opposite him. I sat.
I spent 5 minutes talking to him, answering his questions and complimenting him on his friendly nature. Our conversation was quick, fragmented and without focus, confirming my suspicions that he might not be well, but in those five minutes, my heart was full. Though not completely "there", he still knows and fully understands kindness and compassion. He spoke of the birds in the parking lot whom he sneaks crumbs of food to. He spoke of the people and their beautiful children who come and go in their hurried attempts to buy groceries. And he spoke of the sunshine and how living on Maui all these years, he has grown to love the feel of the sun on his face. He is a lovely man.
My gift for Day 24 was meant for him, but at the end of the day, I see it was also a gift for ME. Who knew that taking 5 minutes to converse with a total and complete stranger could bring me happiness and contentment?
* * *
Today's Gratitude List:
1) Another productive day at work and receiving kudos from The Bossman for a job well done.
2) Cashing in on Rewards at the grocery store.
3) Finding an extra $20 hidden in between the handful of receipts in my wallet.