I am taking advantage of some free time on this lovely Friday afternoon to catch up on my 29 Gifts series; can I just say that committing to post every day on a specific topic requires a level of discipline to which I am not fully accustomed? I am so behind...and I don't like this feeling. Yikes.
My gift for Day 15 was the gift of Coffee.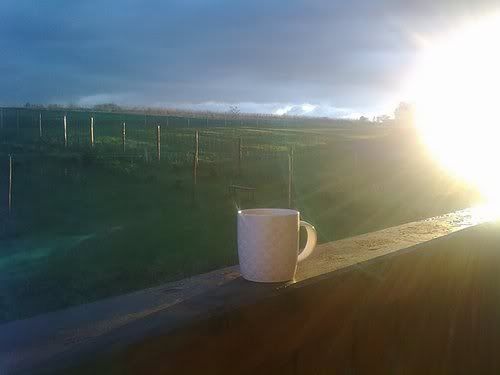 On this day, I made a trip to Maui Coffee Roasters (voted best on Maui!) for my much-needed, afternoon-caffeine-pick-me-up. I was totally dragging and feeling lethargic; something a little java-jolt would surely cure. I paid for a small coffee to go and at the last minute, decided to pay for the next two coffee sales behind me. I quietly shared this information with the cashier barista and slipped her the necessary dough, quickly making a bee-line for the exit.
I left smiling, imagining the look of surprise when the customers were told that their coffees had already been paid for.
It's the little things, people.
* * *
Today's Gratitude List:
1) My BFF came home from her 11 day trip to the mainland and I got to give her a big, long hug. Hugs are good.
2) Music...and its ability to move me.
3) Another beautiful sunset.