It seems the theme of my gifts this weekend revolved around food (but food is good, no?)
My gift for Sunday (Day 13) was hosting Dinner for 13 of our friends. The Hubs and I try to entertain at least every couple of months, and when we do, we go big. We had originally planned to have friends over in December for a Christmas dinner, but all things considered, I wasn't really in the right frame of mind to play hostess. However, when Phil asked on Saturday morning if I'd be up for a Sunday dinner, I agreed and the menu was planned.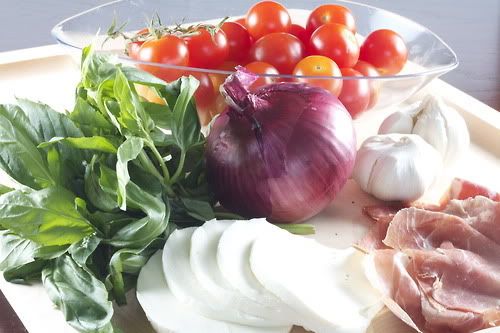 On the menu: dijon tiger-prawns, tri-tip steaks with Hawaiian rub, chicken teriyaki, rosemary garlic bread, a parmesan pasta salad with sweet red chili peppers, roasted mushrooms and asparagus and white rice (a must-have for Phil). Wine, beer and shots of Patron were consumed, and the night was capped off with strawberry shortcake and vanilla ice-cream sandwiches smeared with peanut butter (I know it sounds weird, but TRY IT...your welcome!)

I had high hopes of photographing each of the meals we prepared, but with a full house, this was quickly forgotten and the only photos I captured were at the end of the night when our platters were empty, our kitchen a mess and things were winding down.
The evening was a success and it was good to send our friends home with full bellies and a night filled with laughter and good conversation. And 1:00am, when our house was empty and quiet and I spied our kitchen with it's empty glasses, dishes piled high in the sink and a now-full recycling bin, it didn't even phase me that my work was still not done.
Because Life is so much sweeter when it is filled with friends.
* * *
Today's Gratitude List:
1) The Hubs, who in preparation for the evening, went on a cleaning rampage to my standards; vacuuming the area rugs, baseboard cleaning, dusting and even going so far as moving the entertainment center to clean behind the TV and reorganize the
endless
array of power cords (the bane of my existence).
2) Grocery shopping at Costco with our menu in hand and bypassing any and all lines...a cashier waiting for ME, with a smile. Totally unheard of.
3) Friends. Enough said.