I'm a little late with this one and am only now getting around to posting yesterday's gift. Work has kept me preoccupied and I've been suffering from a wretched stiff neck the last couple of days, so I haven't been able to spend very much time online. I do appreciate you all still coming by to visit me and I hope to be able to return the visit tomorrow. Thanks for being so patient!
My gift for Day 11 was a donation to the Maui Humane Society, by way of one of the many plexi-glass boxes parked in so many shops throughout the island. Admittedly, it is one of my less-creative gifts, but still, it is given with love (my whopping $2.00 and change):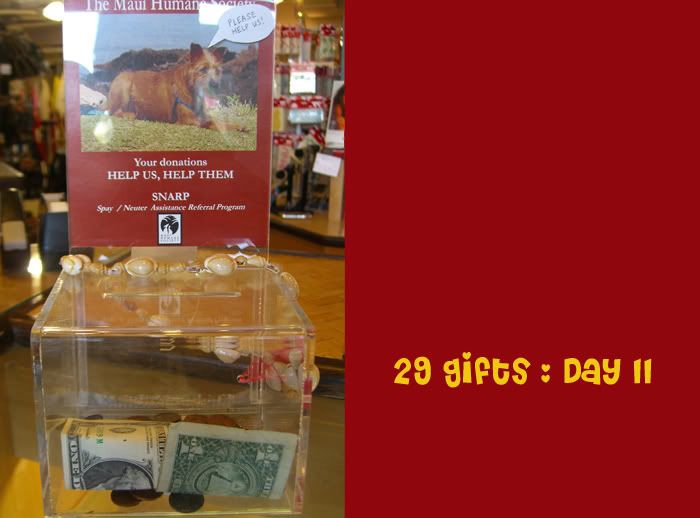 And really, how can you say no to this?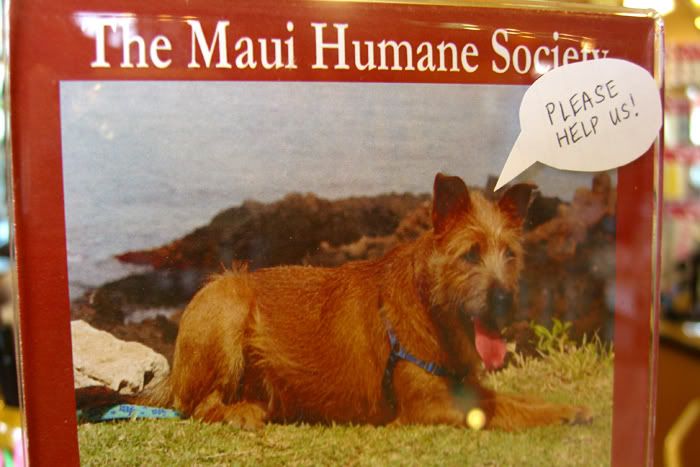 I seriously want to adopt a pup. In a bad, bad way.

* * *

Today's Gratitude List:

1) The Hubs' willingness to sit through Black Swan with me. 'Makes me miss my ballet classes. Minus all the psychosis and violence, of course.
2) A beautiful, blue-skied, 80+ degree day.
3) Shopping. I know that sounds shallow, but I love me my new handbag and makeup. :)