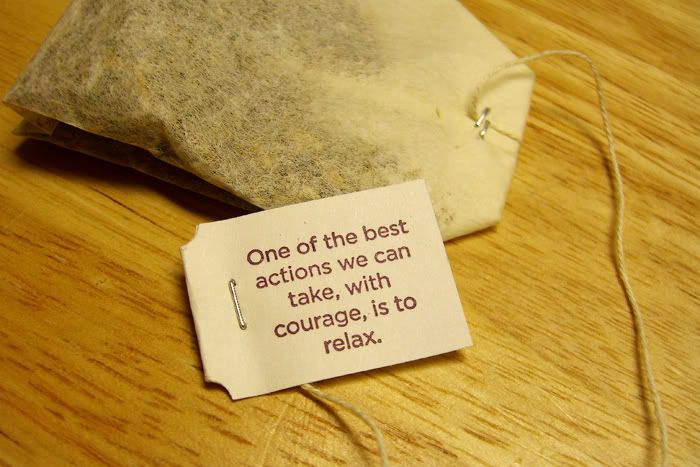 I have been running myself ragged the last week and a half and I am definitely feeling it. Nonstop activities, coupled with the recent change in weather has only exacerbated my fast-track to sickness. Last night when I retired to bed in full PJ's, socks and an extra blanket, even The Hubs knew something was up. Me? Not so much.
I was in denial all day, chanting my I will NOT get sick mantra, downing Yogi green tea like it was my JOB and trying desperately to ignore all the signs. Tonight, it has never been more clear. My throat hurts, I can't stop coughing and I'm cold. This is not a good sign. It is especially upsetting since our friends are visiting and I don't want to be quarantined, nevermind the fact that being sick and lacking energy SUCKS.
The only upside to feeling under the weather is that it warrants a little extra TLC. And I'd be a liar if I said I didn't enjoy The Hubs doting on me hand and foot.
I will NOT get sick...I will NOT get sick...I will NOT get sick...