In a previous post, I wrote about the PB inspired decorative vases I scored at a thrift store. I've made a couple of visits to this thrift store recently (*with nothing in mind that I needed) and ended up leaving with an armload of decorative glass bottles in soft shades of blue. They've all since been washed and I have them displayed throughout our home. I'm cheating and showing you the end result, first: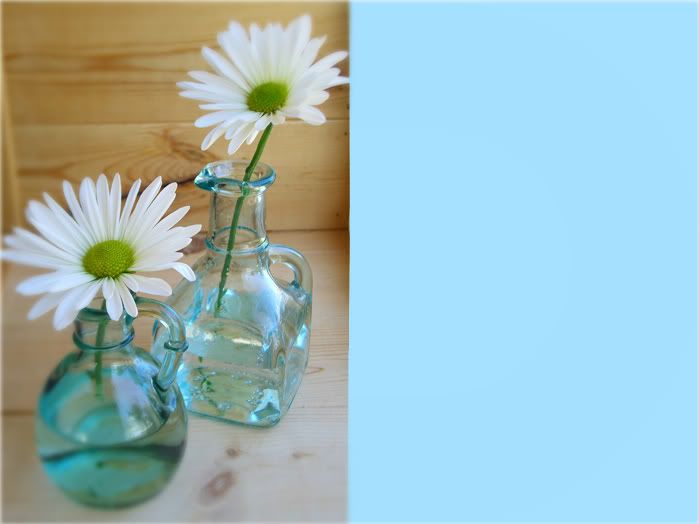 I picked up these two little cruet style glasses for .50 cents a piece: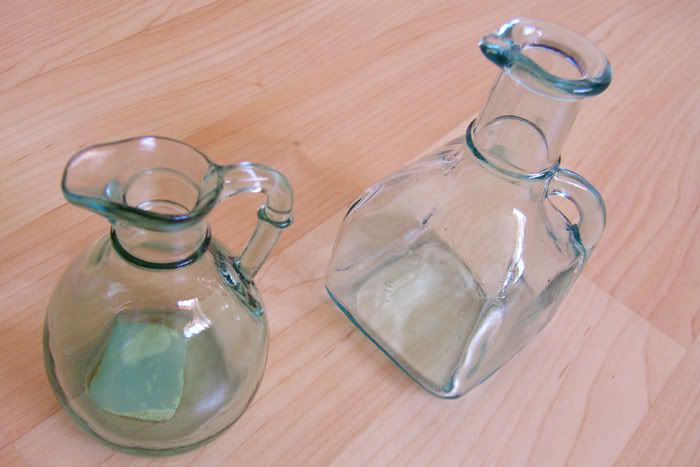 And these gorgeous, tall corked bottles for $1.00/each: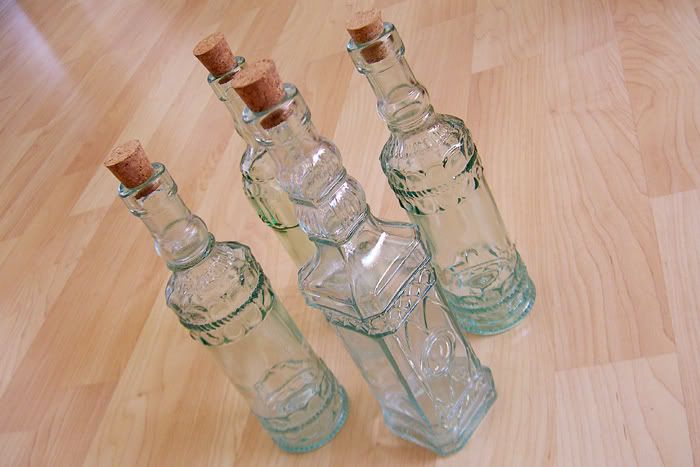 The corks are in perfect condition and the glass has amazing detail: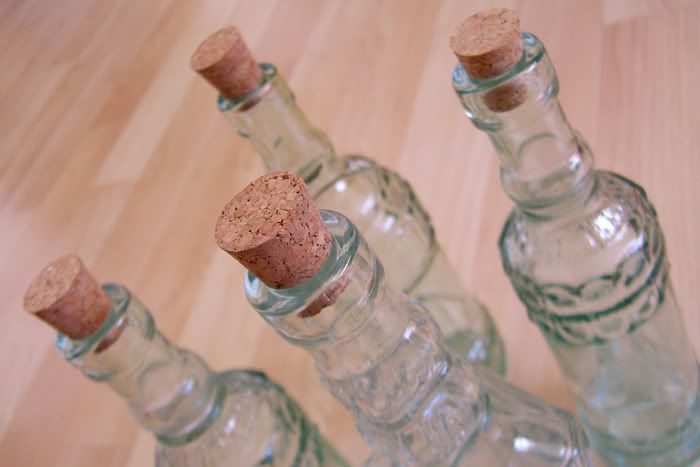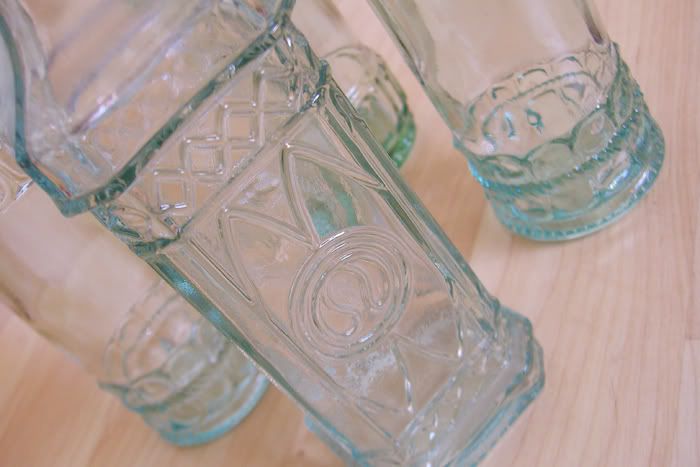 I do have to throw the caveat out there that "thrifting" can be kind of addicting. I mean, most of the time, you end up buying things you didn't even want (or need) until right-then-at-that-moment, when the deep-discount price is taunting you and you're convinced it's the best deal, ever. I'm all for scoring great bargains, but I try to give myself a reality check every now and then, just to remind myself that what we choose to fill our home with should be functional, purposeful and something that we can both live with. And although I never set out with the intent to find (and buy) these decorative bottles, I'm really glad that I did. I think it's $5.00 well spent.
What do you think? Ya dig?
I'm linking up with my friends Linda at Coastal Charm , Jane at Finding Fabulous and Bex over at Kindness Inspires.
If you want to be inspired, check out their blogs - they're full of great ideas, yummy recipes and so much more!