Have you seen this?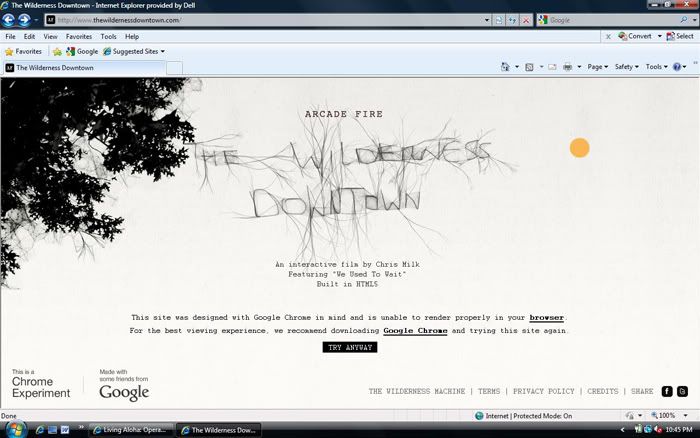 Want to be inspired?
Then you need to watch this. It only works if you have Google Chrome (if you don't, it only takes a couple of minutes to download) and you'll need to close out any open applications for it to work properly. If you're pressed for time, then you may want to wait until you can watch it at your leisure...I promise, it's worth it!

The first time I watched this, I had to fight the knot from forming in my throat and the tears that threatened to spill over my cheeks. It is beautiful and inspiring and hand-to-heart nostalgia, all at once.
Life changes so fast.
Write a letter.