A quick, drive-by post: Reason # 976,348 why I love Maui:
Spending time chilling with a beach buddy!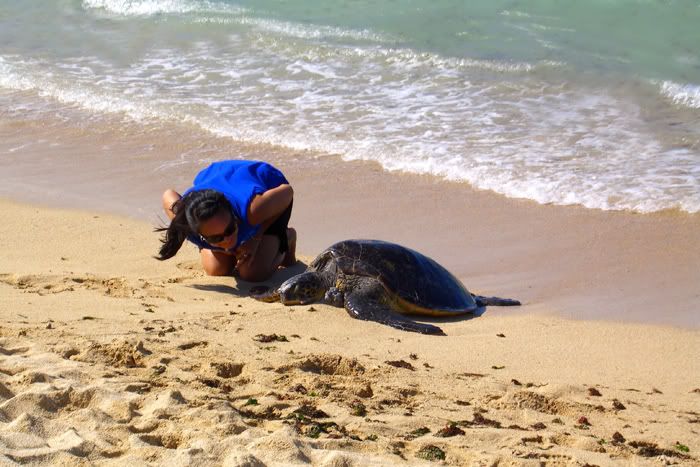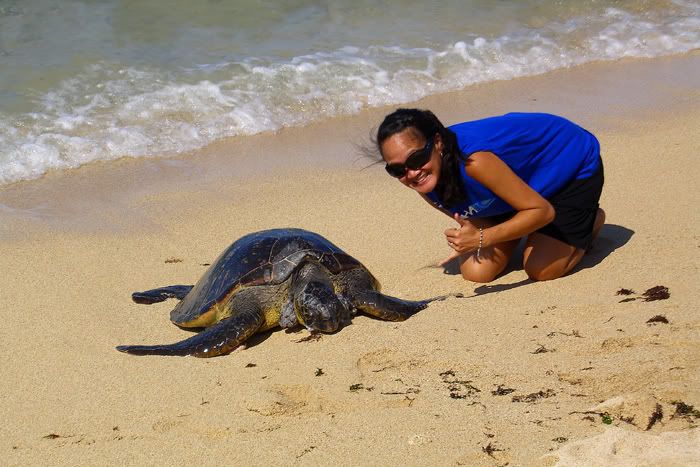 The Hubs and I spent all day Saturday at the beach for a work-related kitesurfing event...in the afternoon, this sweet honu crawled up along the waters' edge to nap on the beach. My kind of guy!
Today we're staying out of the sun and spending time at home, cleaning and prepping the house for tonight's dinner with 10 of our friends. Filling our home with friends and their bellies with food makes me happy; it's such a great way to wrap-up the weekend.
How are you spending yours?