This past week has just blazed by and I feel as though I barely have enough time to come up for air! The Hubs and I are busy juggling work, entertaining, enjoying my Poppa and stepmom's visit as well as welcoming the first arrival of some Bay Area friends. It's been a crazy busy week, but we are enjoying it nonetheless.
I am missing blogging (actually commented to Phil in the car today that it has been a whole four days since I've been on here - gasp!) and catching up with some of my favorite blogs, but when it comes to family and friends...well, it's a no-brainer. :)
Today, we still managed to purchase and carve pumpkins in between a morning fishing trip, lunch with my parents, our friends arrival at the airport and a last-minute drive back into town to pick up a new wireless router (we have had THE worst technological luck lately!).
Pumpkin Art!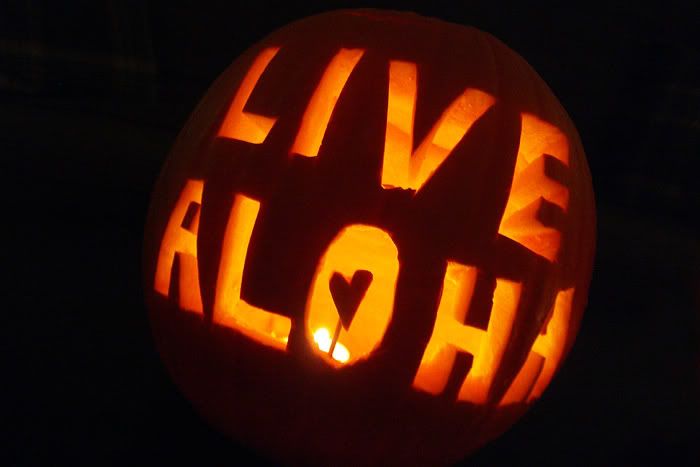 Even Phil played along: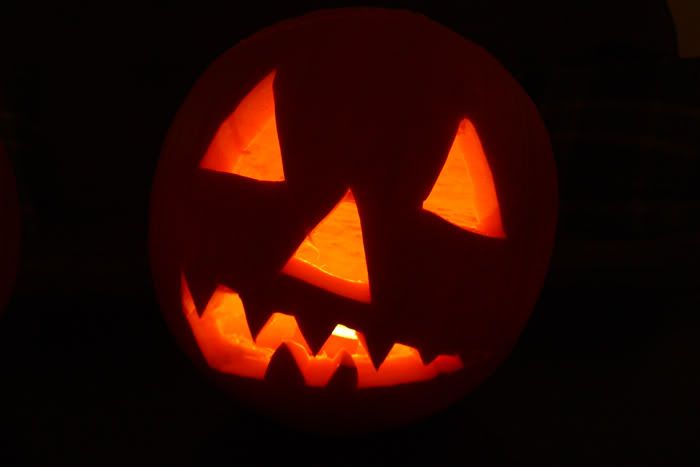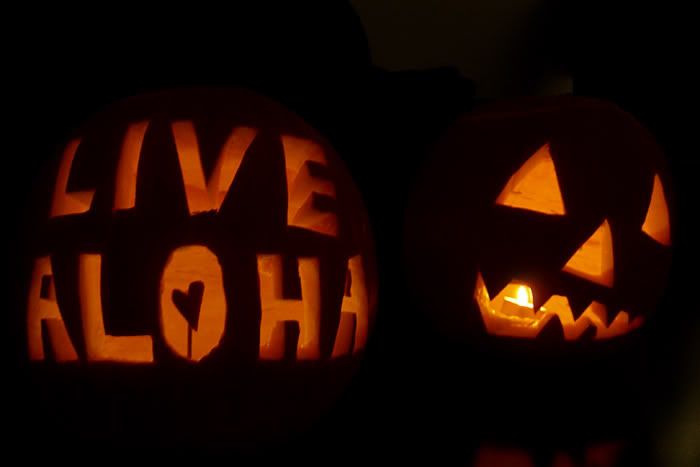 Have a safe and Happy Halloween, peeps!