The Hubs and I met some of his friends for dinner in Paia last night. It was one of those last-minute invitations that quite honestly, I wasn't feeling, but being the ever-dutiful wife that I am, agreed to accompany him. We met up at the restaurant right after a long day of work; I was spent, mentally exhausted and feeling particularly hideous, but whatev's. I rallied, walked hand-in-hand with Phil and put on a happy face. 'Cause I'm a trouper like that. And in hindsight, it wasn't that bad.
If there is one thing that I have yet to learn, it is this: spontaneity breeds serendipity. I'm a Type-A planner and obsessive list-maker by nature, so last-minute wrenches are not my friend. But I'm trying. I'm trying to be a little more adventurous and a little less anal-retentive. A little less..."structured". I'm still learning to embrace the ideology that Life is filled with the unexpected, so I may as well make peace with this fact and just enjoy the ride (carpe diem, right?).
So I did. We talked, we ate, we laughed. And it was all good--the food, the conversation, the company. And when we'd finished and waddled our full-bellies out of the restaurant, we decided that frozen yogurt was a perfect way to end our evening. I was full and had no business ordering dessert, but when in Rome...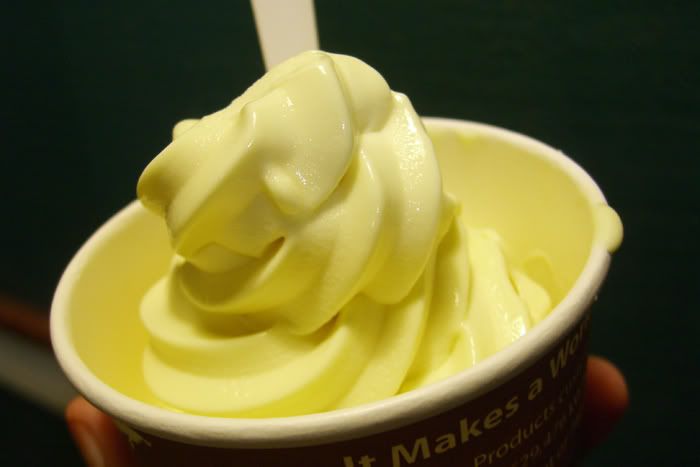 (Mango Lilikoi)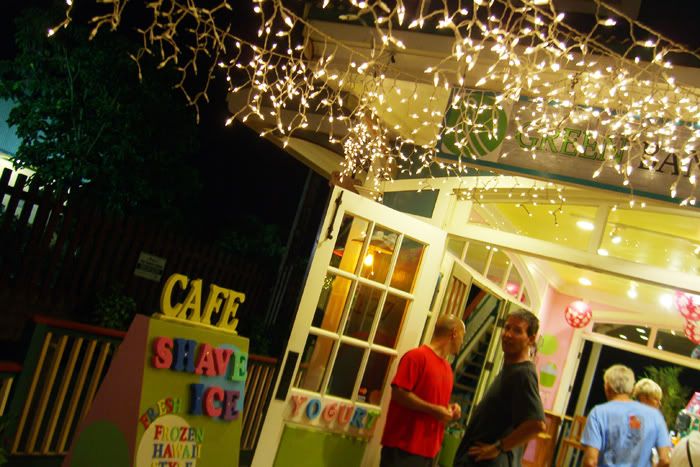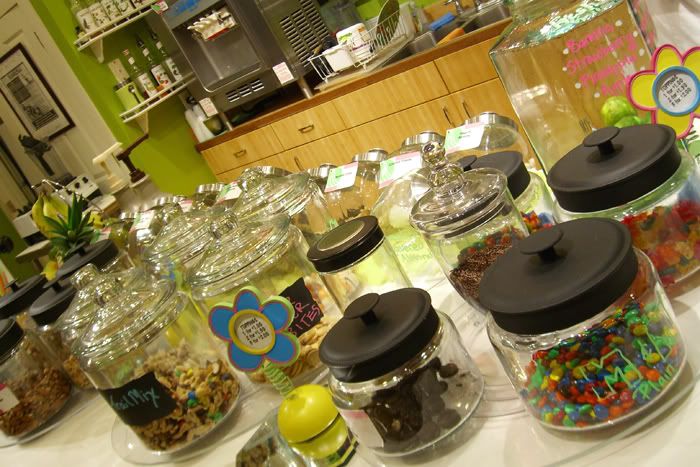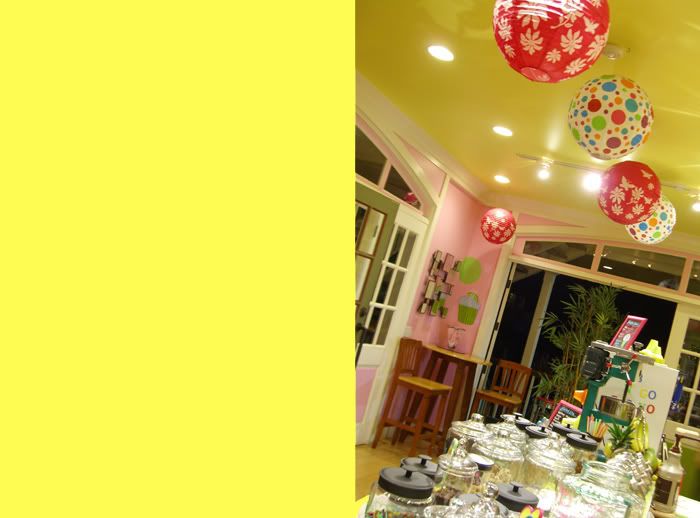 It was a warm and muggy evening, so we sat outside to enjoy our sugary night-caps. Midway through my frozen yogurt, it started to rain. So like any grown woman would do (ha!), I got up and stood in the rain, allthewhile eating my yogurt and smiling like the Cheshire cat. That's the beauty of being an adult---you answer to nobody and can do whatever you want (sorry Momma). And in that moment when I'm getting soaked and stuffing my face with a frozen yogurt that my stomach neither wants nor needs...I realize that I'm just feeling blessed. And happy. We're together, satiating our appetites with friends and food. It's bliss, baby.
Life is too short NOT to appreciate the little things.
Have a great weekend, friends. Get out there. Eat. Drink. Be Merry.