What is this "Fall" you all speak of?! ;) Here on Maui, we're Perma-Summer folks, so while you're all experiencing the change of seasons and "spring(ing) forward and fall(ing) back", we're roasting in the sun. All. Year. Long.
I'm a total sunshine person by nature and love me some natural Vitamin D, but I'd be a liar if I said I didn't sometimes (secretly) miss the onslaught of goodness that comes with the arrival of Fall. Of course, Northern California has nothing on the Fall foliage of the East Coast, but still...it delivers (albeit on a much smaller scale).
Nostalgia is a wonderful thing, and I remember with fondness my love for the Fall and the cooler temps; that moment when your wardrobe transitions to warm, wooly sweaters and turtle-necks, knee-high boots, cute peacoats and houndstooth newsboy hats (Ugh! Is it obvious that I miss my Fall-wear?!). I remember my love for the cool, crisp air biting my skin...the joy of watching the Japanese maple trees shedding their leaves and the satisfying sound of the crunch beneath my feet only days later. I remember the distinct scent of the seasons' first batch of firewood, burning and crackling in the fireplace...and the taste of Starbucks' Pumpkin Spice Latte on my tongue. It reminds me of evenings huddled around the table where long conversations trail behind empty plates and glasses that need to be re-filled; evenings where the sound of the gurgling coffee-maker in the kitchen and the scent of warm, pumpkin pie beckon and compete for the attention of your senses. This season of Fall that we all speak of? It reminds me of FAMILY.
For us, our "immediate" family is here: it is God. It is my husband, and me. It is Grace. It's Us. Here. It is the gathering of our closest friends and the compilation of those soul-stirring emotions: Joy. Gratitude. Love. And the sweet anticipation of days in our future where we will find ourselves reuniting with extended family; embracing one another, eating, laughing, sharing...loving. And savoring every moment.
And until then, where Maui lacks in crunchy foliage and the scent of burning firewood--both so very quintessential of Fall--we will make up for in the abundant blessings of amazing sunsets in multiple shades of orange and pink.
And we will take these moments into our hands...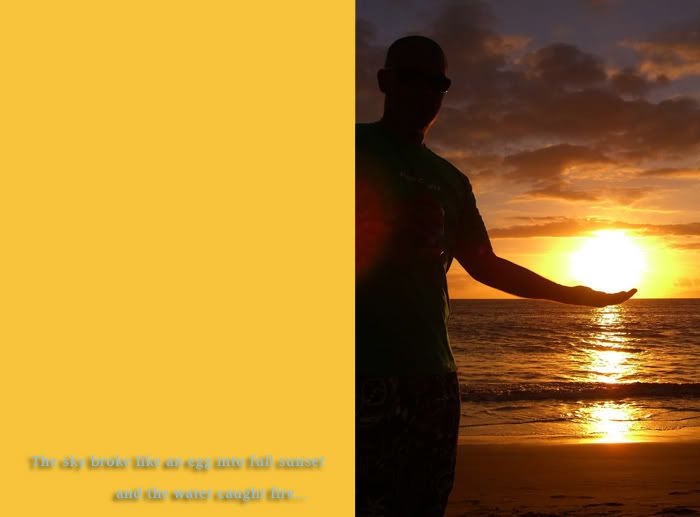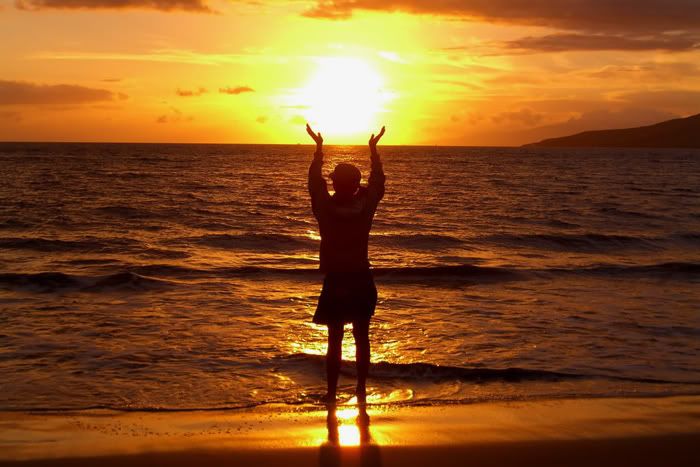 ...and drink up the vision from our balcony...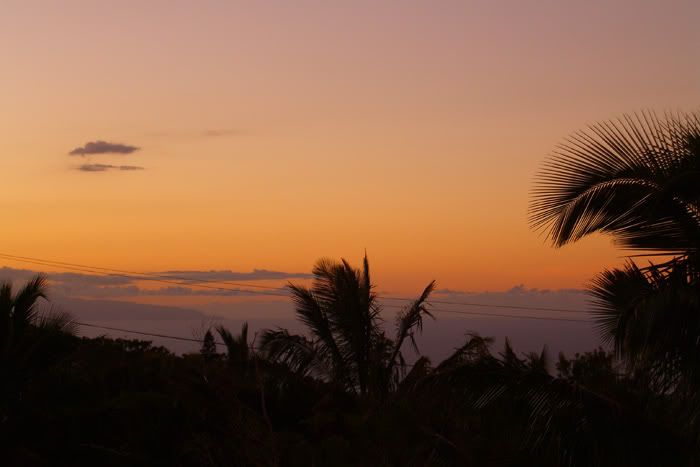 ...and we will live each day as we agreed; with gratitude and Aloha.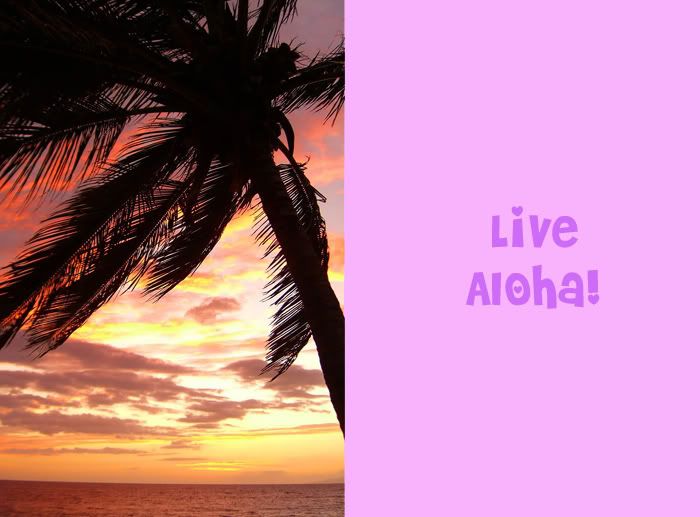 And for those moments when we need a little "something extra", we will light candles and bask in the afterglow of this beautiful, autumn sunshine.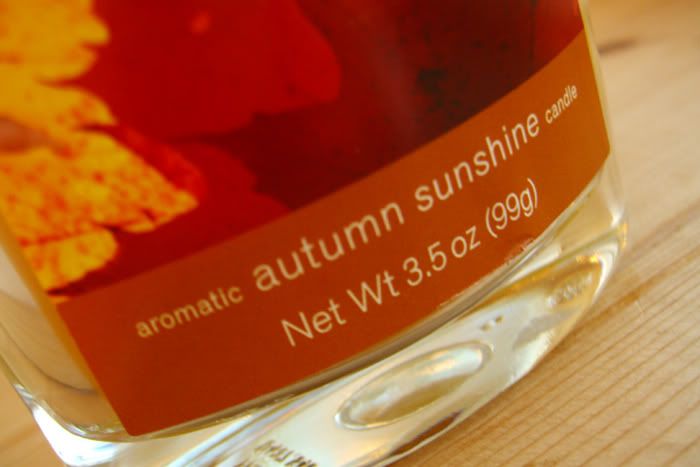 Happy Fall, my friends!