This weekend didn't exactly go as planned. I had an ambitious To-Do-List mapped out for both days and do you want to know how many things we managed to cross off this list? Try ZERO.
Normally, this is enough to get under my skin and send me straight to cranky-mode, but I'm really trying to learn to just relax and embrace the itty-bitty moments in life where we give ourselves permission to shirk responsibility.
Sure, we may not have accomplished all that I'd hoped we would, but the impromptu list in exchange wasn't so bad: on Friday night, we attended a last-minute BBQ with friends and our new neighbors that stretched late into the night and had us laughing until our sides ached. On Saturday, we actually slept in past 9:00am (I can't even remember the last time we did this) snuck in some beach time and bookstore/coffeehouse time, and came home to an early dinner. Sunday found us doin' a whole lotta lounging and lazing in our PJ's until almost noon (!), another jaunt to the beach, some artsy stuff in the evening, and breakfast for dinner.
So, no. The grocery shopping never got done. Grace never got her bath (yes, she's indoor-only and we still bathe her). The baseboards didn't get dusted. My DIY project that I've been meaning to do-it-myself for over a month now, still sits untouched in the spare bedroom. The agreed-upon paint swatch from two weeks ago is still taped to our naked, living room wall and the paint has yet to be purchased (I kinda wish our living room would paint itself). The box I needed to ship over the weekend is still unpacked, unsealed and unmailed. And that's just off the top of my head.
But it's all good. No worries. All this will be waiting for us tomorrow, and the next day, and the next day...we'll get to it when we get to it. Life is life. Sometimes it's ok to say YES when you should be saying NO. And if I had to do this weekend all over again, I wouldn't change a thing.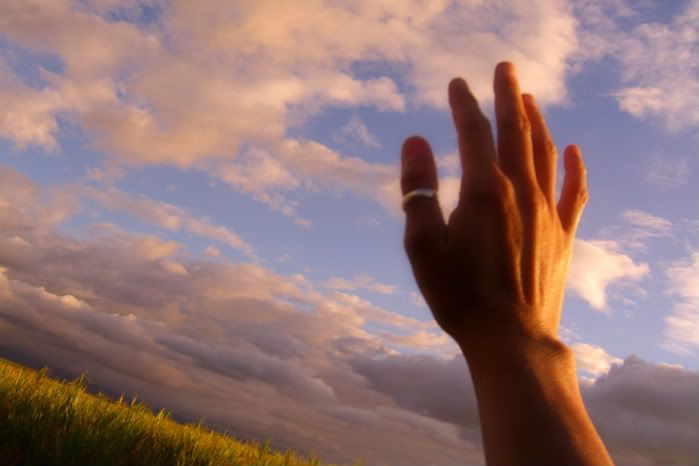 [Weekend Moment # 875: Playing with the wind and taking photos of my hand while The Hubs drives us home. And smiling when he reaches over, squeezes my leg and says: "you and your childlike fascination"...I love that he gets me.]