Yeah, The Hubs and I like to think that we're still young. And hip. And we like to take Date Night up a notch. You know, go wild. We're gettin' crazy up in the Hizz-ouse!
It's been a loooooong work week, and frankly, I'm fried. We both have the next three days off work together (yeah!), so tonight's date is one that warrants ratty T-shirts, "fat pants" PJ bottoms and leftovers from the 'fridge.
The fun hi-lite of tonight's date are The Hubs and I laying belly-down in the living room and kitchen (respectively), and playing with the kitty, tossing and flicking tiny balls back and forth to one another while Grace chases them. She had fun for about 15 minutes and then promptly became bored, which essentially meant that The Hubs and I were playing a game between ourselves. Clearly, it takes very little to entertain us!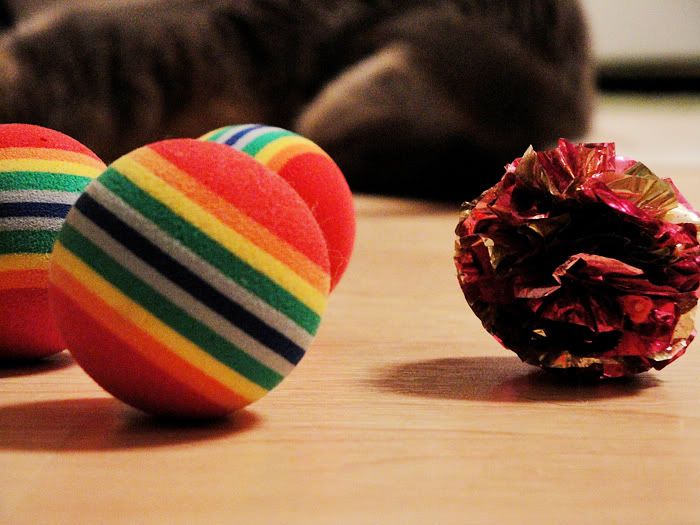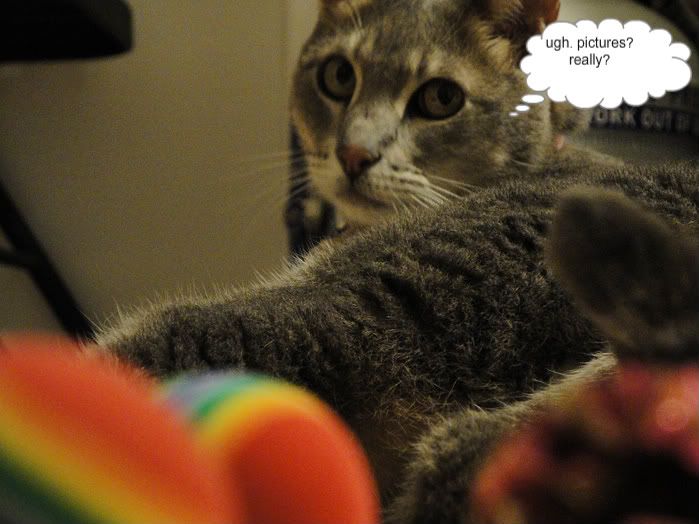 So, yeah. That's how we're spending tonight: unwinding and decompressing...having "family" time. :) And gearing up for the weekend. 72 hours of freedom!
Now if you'll excuse me, I'm signing off for tonight. The Hubs and leftovers await. Happy Aloha Friday, peeps! Have a great weekend!