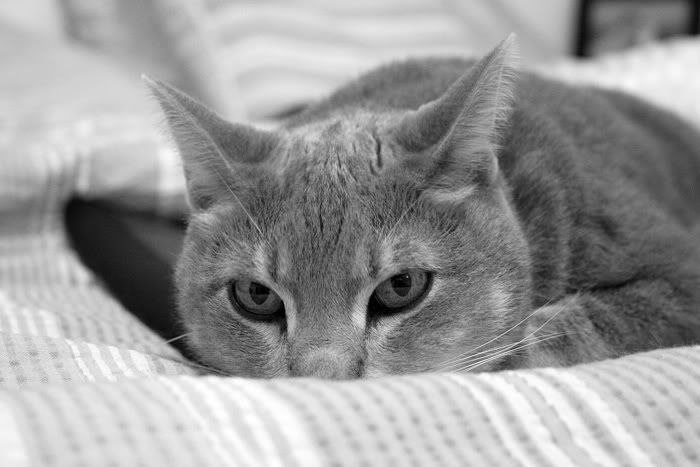 Today was not a good day.
I lost almost 4 years of photos on my (back-up!) hard-drive today. Words cannot articulate just how awful this feels. To add insult to injury, I actually had a post-it note taped to said hard-drive for the last month that said: "back-up your back-up!". And I am kicking myself for procrastinating...for ignoring that little voice in the back of my mind, telling me that it'd been too long and now I was just gambling. FOUR YEARS of photos. Of vacations, family gatherings, four years of artwork and photography projects, two weddings that I photographed (one of them being family!)...essentially, four years of everyday memories (I feel compelled to add that anyone who knows me knows that I take pictures of everything!). I had someone working on the hard-drive this morning and after all was said and done, I recovered less than 10%.
The Hubs, though incredibly sympathetic and understanding (but ALWAYS a realist and the voice-of-reason), is continually reminding me that they were just photos (honestly, things could always be worse); the memories of those moments will last forever in my heart. And while I know that in the grand scheme of things he is right, I'm still really, really sad.
So to anyone reading this, please, please, PLEASE! I implore you, learn from my stupidity mistake and back-up your back-up!

Tomorrow is a new day. A new day promises new memories and new photo opportunities. I've already prepped The Hubs to anticipate days ahead where I will be unabashedly (and unapologetically) obnoxious with my cameras.
After we buy TWO new hard-drives tomorrow, that is.
ETA: I should clarify that this photo of Grace has absolutely nothing to do with the crappiness of my day; I only used it because she has the look of how I feel: bummed. And I assure you, she leads a very happy life. She sleeps all day, is fed on command, hogs the bed and lays in between The Hubs and I at night, we clean up her poop box 3x a day and we pick up the occasional vomitous furball. Rough life? I think not.