Yesterday I went to a nearby Farmer's Market to pick up some fresh fruits and veggies. While it is easy to buy produce from a large grocery store chain for the sake of convenience, We have really challenged ourselves to buy only locally grown food in an effort to support the "little guys" and local farmers. And by doing this, we are convinced that it makes the food taste that much sweeter.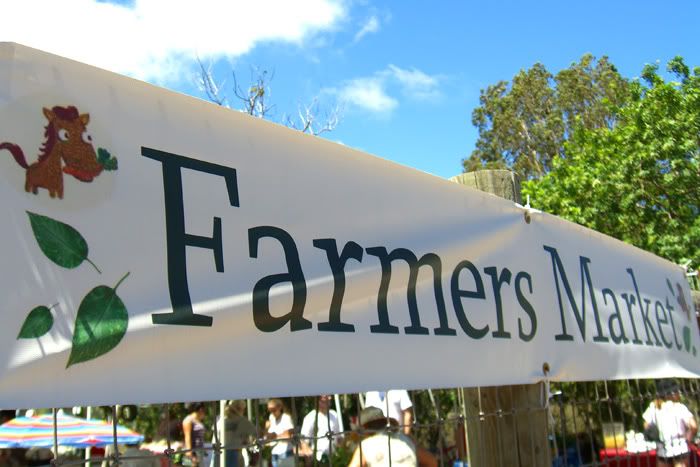 This particular market may be small in size, but its large variety more than makes up for this; in addition to the produce stands, you can also purchase flowers, handmade soaps and lotions, jewelry and crafts/decor for the home.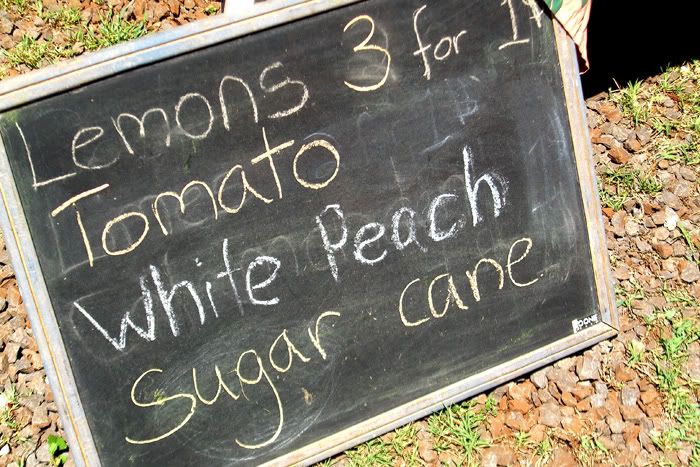 This cute girl was selling her handmade jewelry, playing her ukulele and singing songs about loving Mother Earth. :) I tipped her.
I gorged myself on strawberry guavas (aren't these just beautiful?)...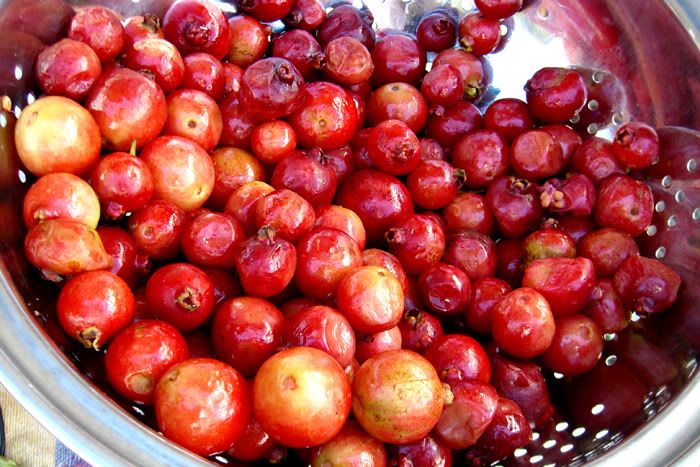 ...and was very tempted to partake in some watermelon on ice: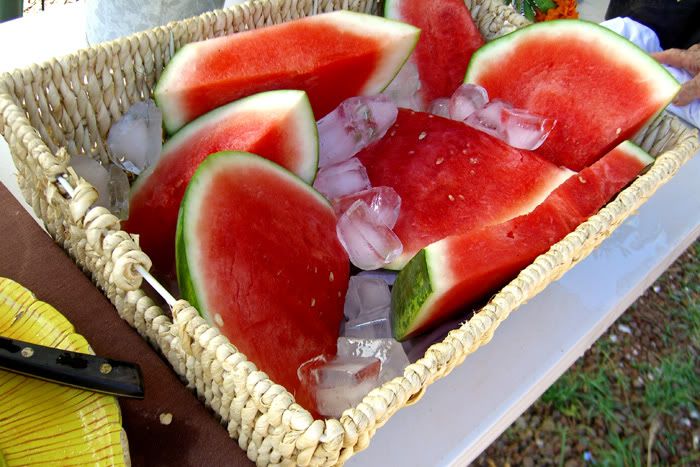 In the end, I left with just enough for last night's dinner and tonight's planned salad. I'm really trying not to over-buy fresh produce lest they go bad because we aren't eating them fast enough.

The mini spoils: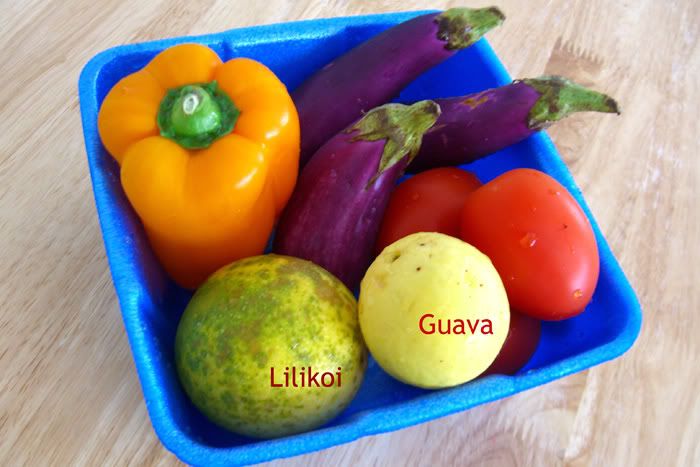 For last night's veggie dish, I cut up the baby-eggplant, combined it with mushrooms, onion, garlic, a little bit of parmesan cheese and EVOO, then baked it for about 20 minutes. First time (ever) cooking with eggplant and it was outstanding!
Pre-baked: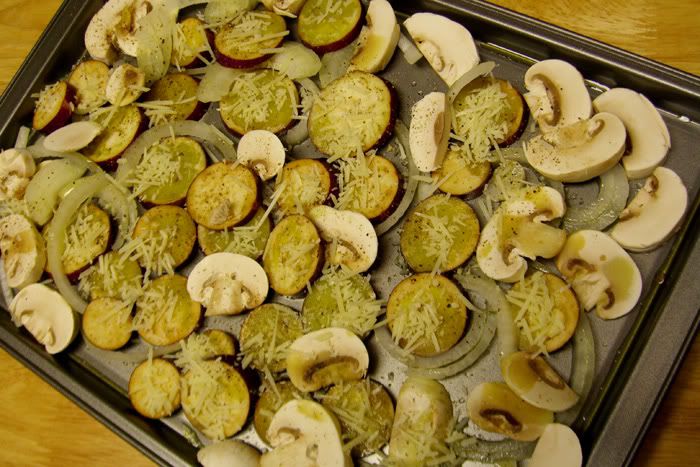 I may not have the impeccable culinary skills of my Momma, but I'm trying!
What's on your menu for tonight?