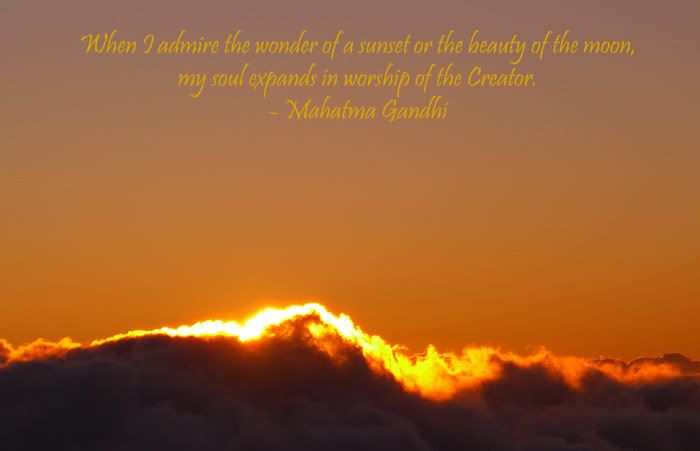 In search of something "different" this weekend, The Hubs and I decided to take our date night 10,000 feet above sea level. After a blanket of thick clouds rolled over Haleakala late afternoon on Sunday, we were thisclose to scrapping our plans and shelving it for another day. Sensing my disappointment, Phil made the executive decision: "It'll be fine. Let's go!" So we packed up a cooler, dressed in warm clothing and put on shoes (which felt all kinds of weird), hopped in the car and made the drive up.
We arrived about 45 minutes before sunset, so we got out to stretch our legs and breathe the cool, crisp air into our lungs. We took a few obligatory self-portraits before retreating back into the car because it was just too cold (wimps, we are).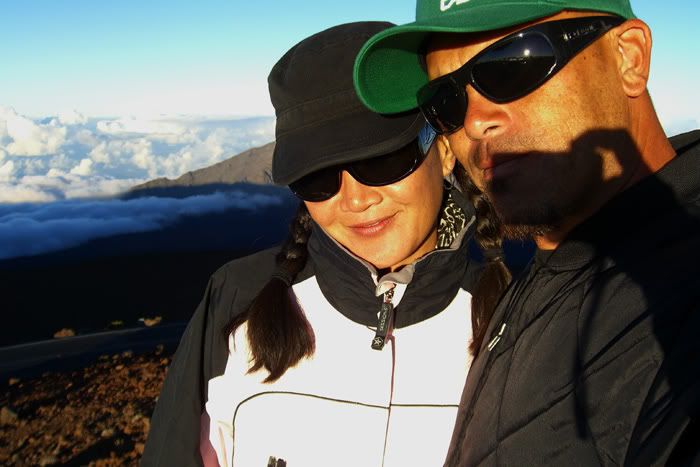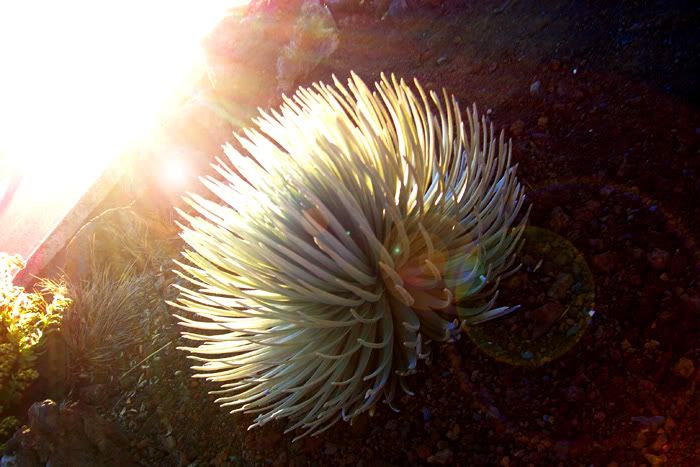 Back in the warm confines of the car, we laid out our impromptu picnic of cheese, crackers, grapes and salami (and two, tiny glasses of red wine may or may not have been consumed), while The Hubs - who has a gift for always adding that something "extra" to any given moment to make it fantastic - queued up a playlist on the iPod of music from our wedding. Love him!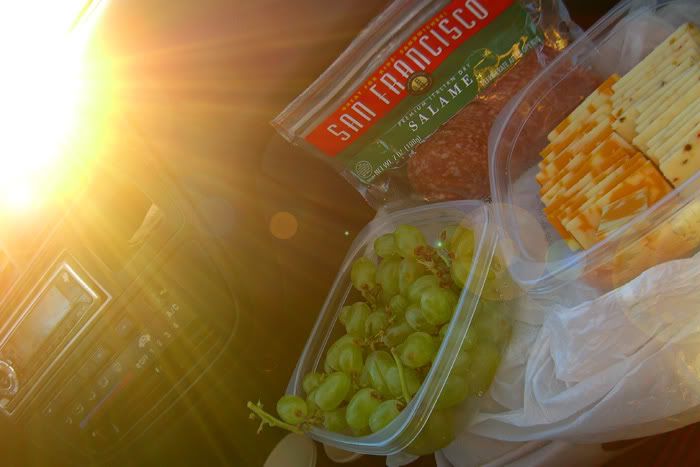 As always, the view did not disappoint. The cloud coverage was thicker than normal, but it made for an amazing show of vibrantly-hued rays and a distinct sense of feeling closer to God.
And after the burning sun had descended into the clouds, it left behind a sky of soft pastels in its wake.
We enjoyed the rest of our picnic basking in this softer shade of light, talking and laughing, loving life...and Maui.
7:10pm
Maui No Ka Oi!

What did you do differently this weekend?