Today was one of those days that despite my lengthy to-do list, I still managed to satiate the creative impulse within me. I didn't exactly get to cross everything off my to-do list, but I still found time to take a Rainbow Shower.
On my way home from running errands, I took a route I don't normally take and then I found myself pulling over because I absolutely had to take in this beautiful tree: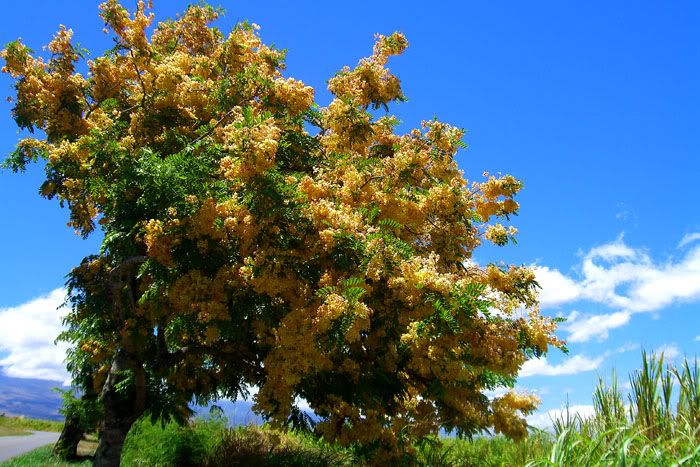 The tree is just so...juicy! It is lush and full and it was all I could do not to kick off my flip-flops and climb on up.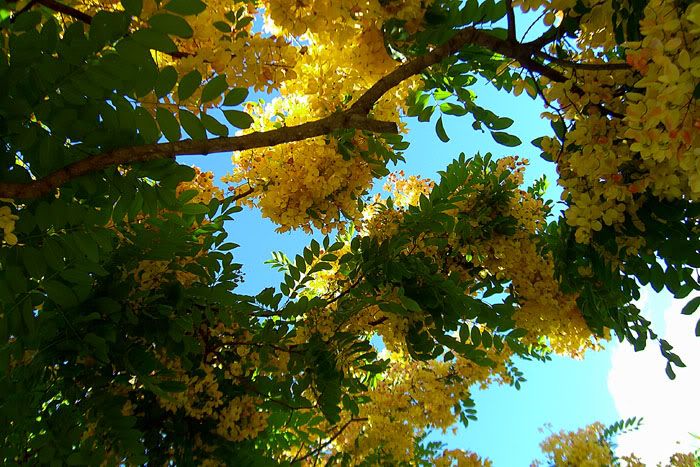 The tightly-knit, bright flowers and green leaves created this amazing canopy that made for a slice of much-welcomed shade under the afternoon sun. I spent about 10 minutes under that tree, relishing in the silence of that quiet road---the road I decided to take today, on a whim.
Aptly named the "Rainbow Shower" tree, it did not disappoint. A breeze picked up and it rained soft, yellow, velvet flowers on me. I was too overcome with happiness and child-like fascination to remember to take photos of that precise moment, but that's ok.
Because maybe that moment was just meant for me.