The Hubs and I have a weeknight routine that consists of quiet dinners at home and then ending the night by cozying up on the couch and watching something educational (oh, who am I kidding...ok, so there are the nights where we watch mindless trash) on TV. And while we love these nights of what The Hubs coins as "hermit-ing", every now and then, it's nice to mix things up a bit.
Yesterday, we decided to head over to our friends' bar on the South Side for cocktails and some good ol' healthy bar-food (I managed to snuff out the guilt by reminding myself we were mixing things up a bit). It was a nice little indulgence; somehow, the cocktails and fried calamari tasted better while listening to live ukulele music in the background. And besides, it always feels good to support our friends' business.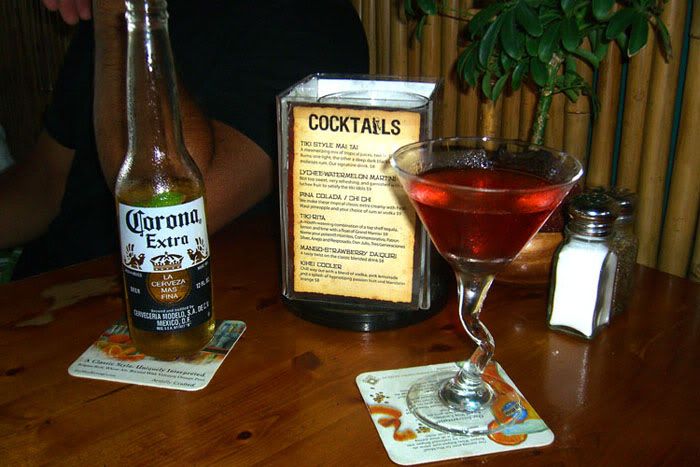 After dinner and drinks, we schlepped our full-bellies across the street to the beach where we promptly laid out the beach towels and cozied up to watch the sunset.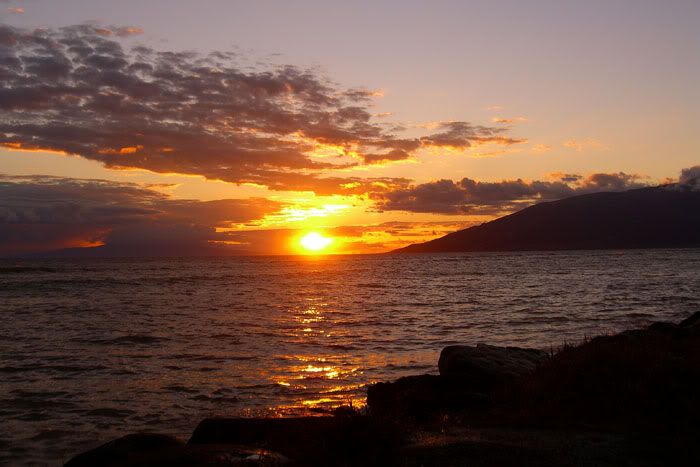 And although this was probably the 8,894th sunset we've watched together, it never gets old. I mean, really, how could it? We feel so blessed to be here, enjoying each other, completely surrounded by God's creation. Life is SO good.