I felt it necessary to introduce the other member of our little family. Not just because she is our child-with-fur, but also because she is ALL KINDS of cute!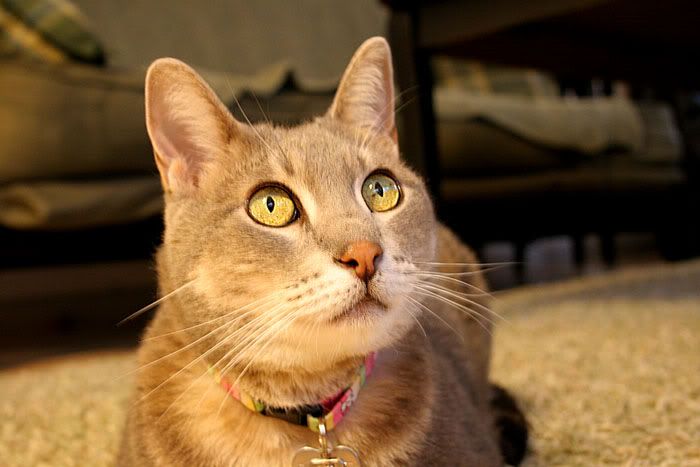 Meet Grace. She was my Christmas present from The Hubs 8 years ago; knowing that he hand-picked her from the Humane Society because she implored him with her big green eyes, gives me the warm fuzzies. She's a little on the "special" side (her back legs are too long for her body so she has this funky little swagger) and she cannot jump or land on her feet to save her own life (seriously, the poor thing has literally rolled off our bed and landed on her back more times than I can count), but we love her just the way she is.
She runs the house. We just pay the bills.
Now say goodnight, Gracie!