I am still working on organizing my art portfolio and adding it here to the blog, but for now, I wanted to celebrate the art of someone else: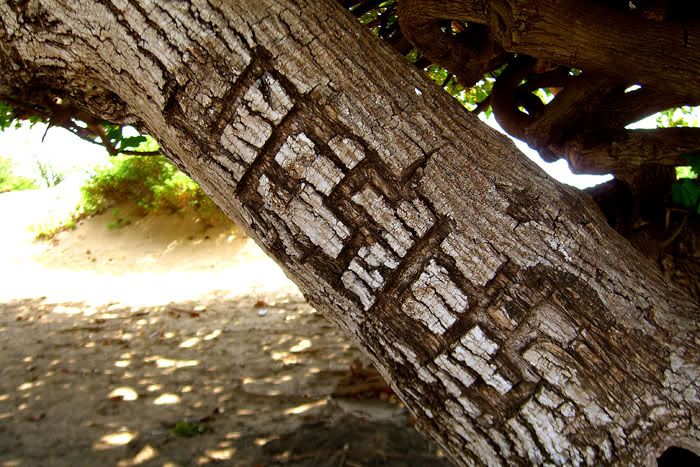 I discovered this while we were ducking through some trees to get to the beach. And when I laid eyes on it, its beauty was enough to make me pause. I couldn't resist running my fingers through the grooves, letter by letter, my mind racing with questions. How long has it been here? Who carved this? Did the artist carve this in celebration or in sadness?
Whatever the case, I'm glad it's there...for the beauty, and the message.
And so apropos for a Sunday.